The Taiwan Lantern festival 2023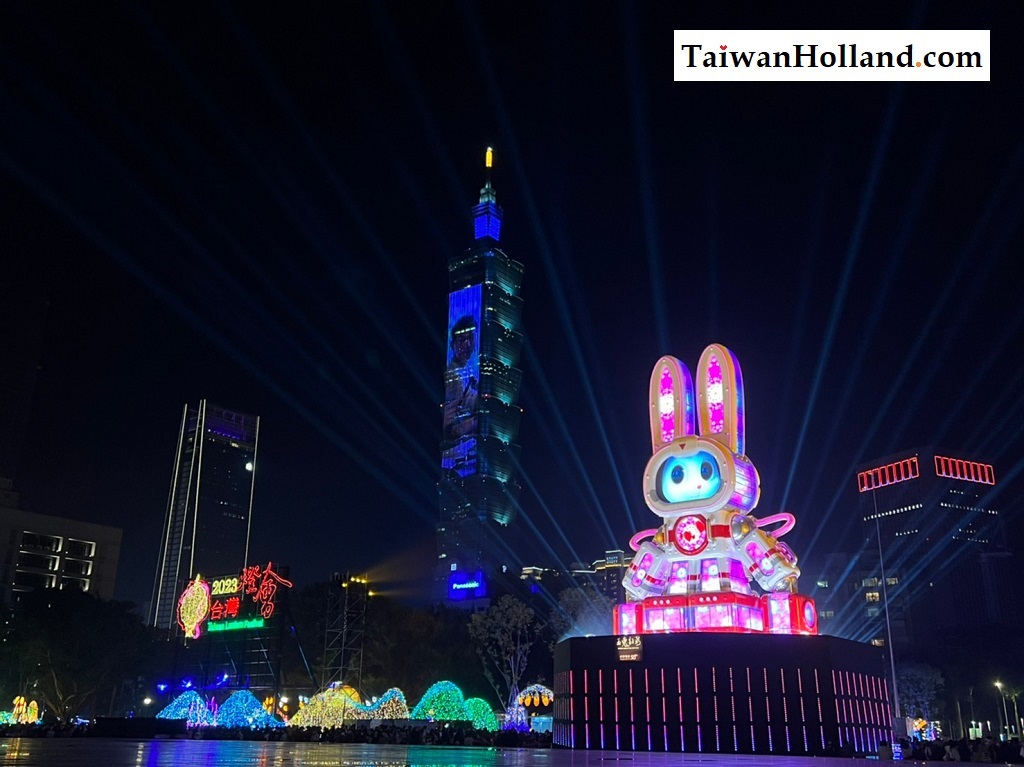 Spring brings many festivals to Taiwan, there is the Shilin residence Tulip festival but also this year the Taiwan Lantern Festival returned to Taipei city. Since 2001, the Taiwan Lantern Festival has been held in different cities across Taiwan, and now, after 23 years, it was time to return to Taipei where it was first held.
The festival runs 2 weeks from February 5th until February 19. Personally I could not go but I had a friend of mine go and she really enjoyed it.
Actually there are light objects spread around 12 city zones of Taipei. From Shilin in the North all the way to Da'an in the South but a major display is shown in the Xinyi district in the Taipei 101 area.
Lots of light objects are themed around the year of the Rabbit, which I feel looks quite cool. Also the Chinese dragons look cool in the night. The Tapei101 tower uses special LED lighting to join the event.
Next to the light objects there are also parades and many street performances such as acrobats and street magicians. But also dance groups which are quite cool, among them Aboriginal Dance Team of Hualien and Lion Dance Team of University of Taipei. For a full schedule of all the shows look here or for the parade look here.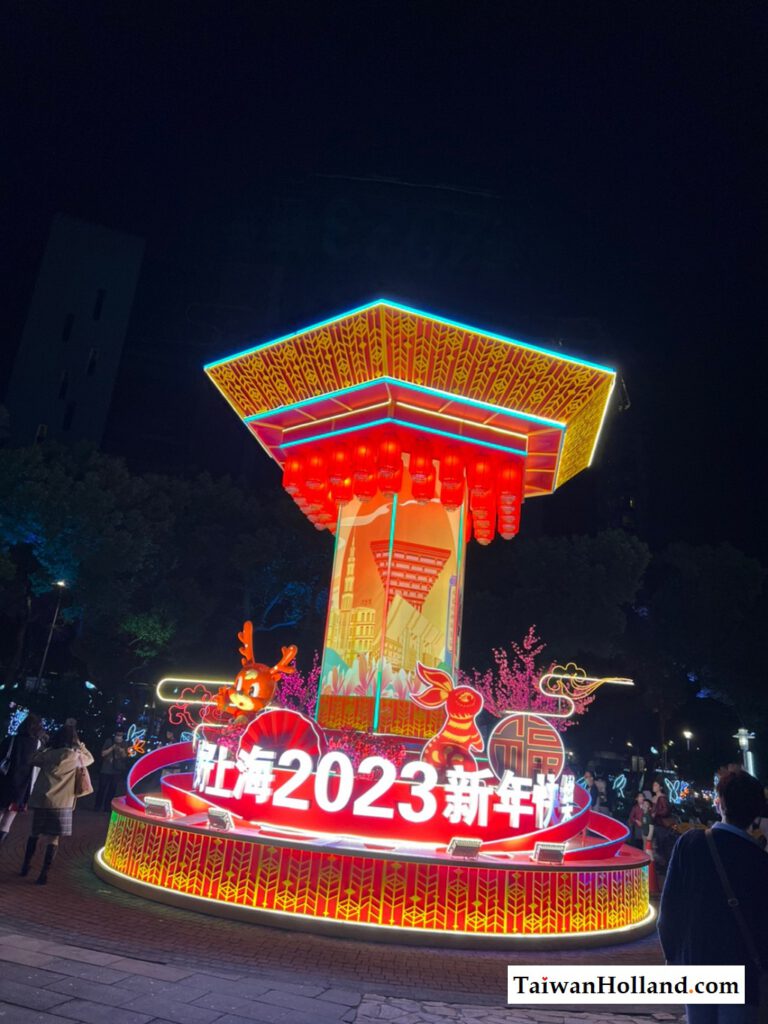 What is the history behind Lantern festivals?
Lanterns are quite of importance in Chinese culture, the practice of lanterns originates in Buddhist traditions more than 2000 years ago. Lantern festivals are annually celebrated on the 15th day of the first month in the lunar calendar, they tend to mark the end of the New year celebrations.
Lantern festival celebrations are held all across South East Asia and the lighting of lanterns symbolize peace, hope, and new beginnings.
Famous Lantern festivals in Taiwan
The most well known Lantern Festival in Taiwan is the Pinxi Lantern Festival. Although I never went there I know this is the most famous and popular one. It is a festival where sky lanterns are lit. On February 5 the most lanterns are lit and let up into the sky, but also the next 2 weeks after that day the festival continues. It is the most famous and popular, if you plan to go expect a huge crowd and it will be superbusy. Thats one of the reasons I really think it is nice this year the Lantern Festival is back in Taipei so you can go there instead.
Are there lantern festivals in the Netherlands?
I wouldn't call them lantern festivals but in the Netherlands we do have light festivals such as Amsterdam light festival or Glow Eindhoven. If you looking for a more Chinese themed light festivals there is only one large festival called chinalights located in the former cityzoo of Emmen. That is open from December 9th till March 5th.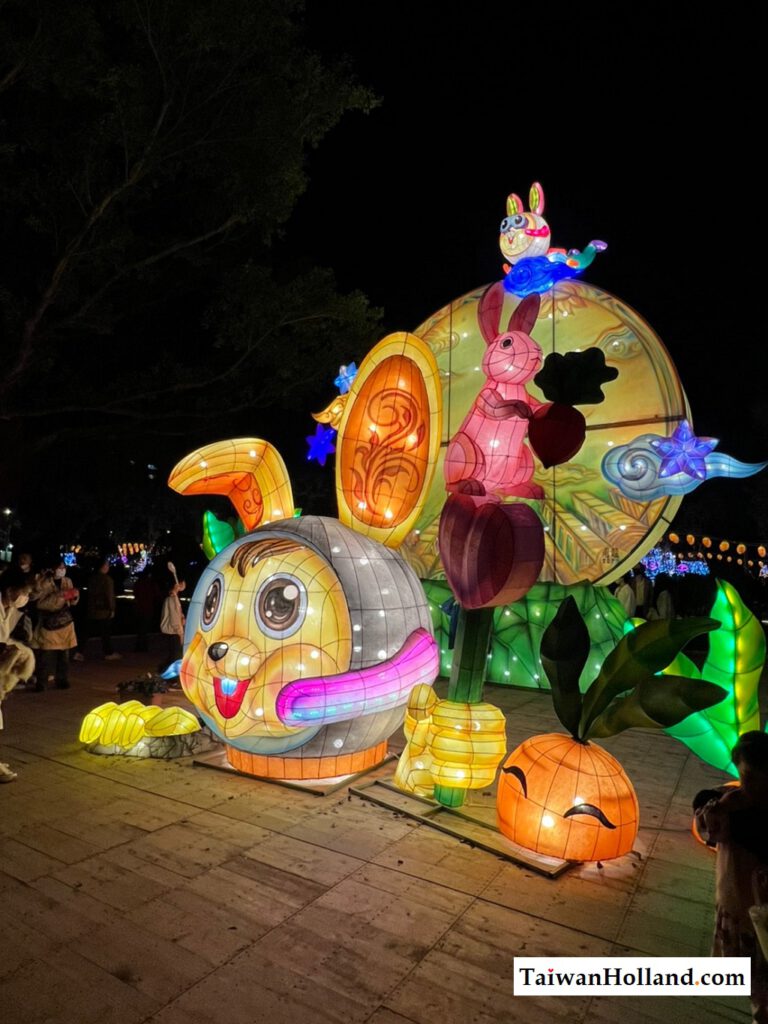 Special offers for international travelers
In order to promote international travelers to visit Taiwan the Taiwan Tourism Bureau has some special offers for international travelers visiting the Taipei Lantern Festival 2023. Independent international travelers who attend the 2023 Taiwan Lantern Festival in Taipei City will be given a small 2023 handheld lantern, a small limited-edition gift (Taiwan Fresh-cut Fruit Box Voucher) and a viewing-stand ticket!
Click here for more info to where to pick up these gifts!
More festival information
To me it looks quite fun, and I wish I can join next year! This year the Taipei 2023 Lantern Festival stays until February 19th. So if you are planning a trip to check it out then you still can do so this weekend. Here is a link to their website for more information.