Hello! I call myself Mr. A. and I currently live in The Netherlands. In 2015 I visited Taiwan for the first time I was really amazed by the, people, food and natural beauty of this country in South East Asia. What most stood out for me was the friendliness of the Taiwanese people.
In 2016 I went back again, this time for 4 month internship at the Taipei tech university and had a great time in the Taipei, the capital city. After that I've been traveling to Taiwan at least one time a year. I really think it is an amazing island and want to share my thoughts, experiences and photographs with you. Besides the obvious things I'll try to write something about lesser known topics too. My Taiwan travels have made me interested in Learning the chinese language. Under section study-with-me you follow my progress and maybe can join learning traditional Chinese with me. I've set myself the goal to learn 300 words in 2021! I hope the next time I visit Taiwan I can have a small conversation in Chinese! 🙂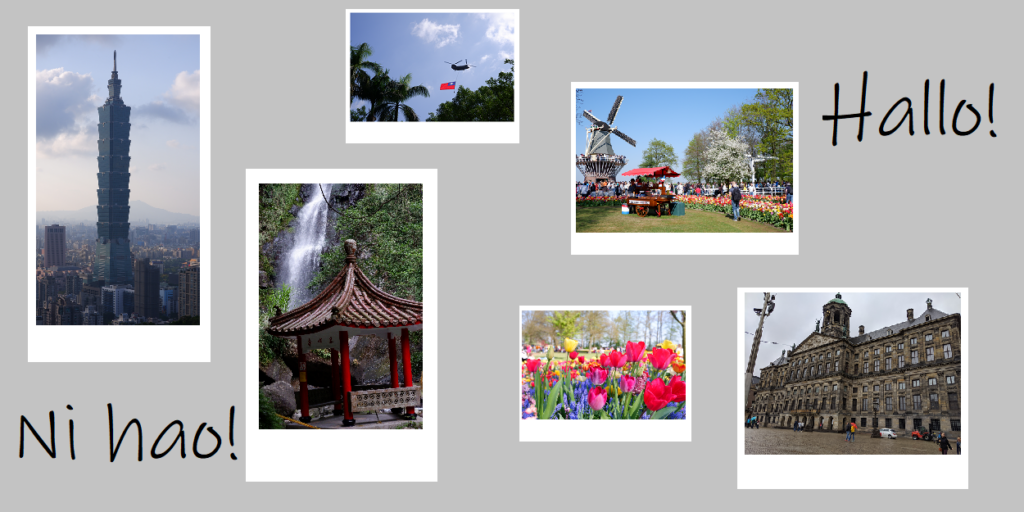 Like I said before I have lots of photos and stories to share with you! Under section Taiwan I will write about Taiwan and my experiences traveling in Taiwan. As I Live in Holland now I hope I can return the favor to our Taiwanese readers and help out with providing some useful tips and tricks about travel and life in Holland. If you are interested in traveling to Taiwan or Holland yourselves. I wrote some traveling guides which maybe can give you some useful tips.
Thank you for visiting my website! Hope you enjoy reading! If you have any questions please let me know then I'll try to help out if I can!
– Mr. A. –