Travel guide for planning your trip to Holland!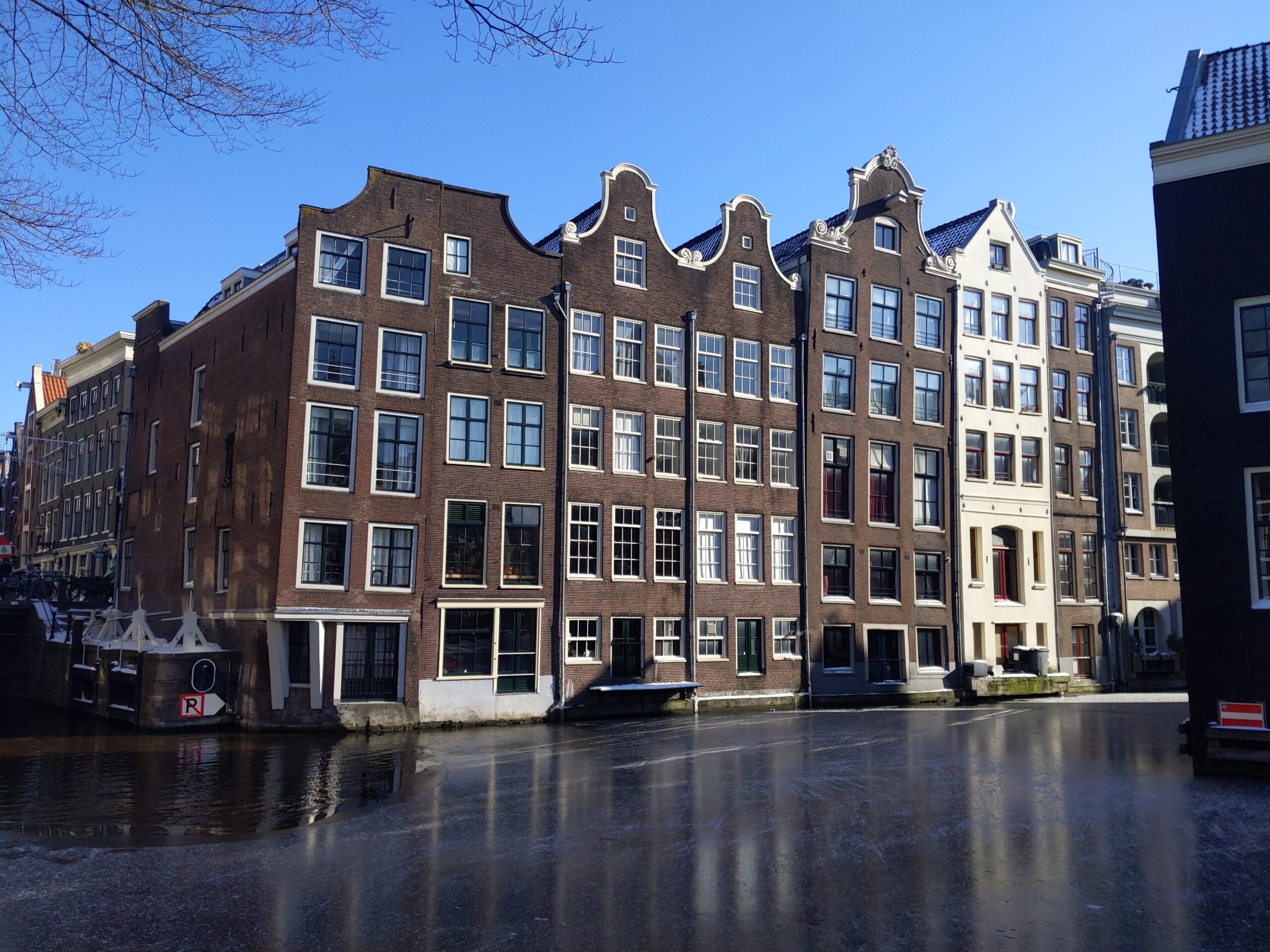 Planning to travel to Holland? I grew up in the Netherlands and in this guide I want to give you some useful tips and information for helping you to plan trip to my home country.
Holland travel: basic info
Things to see and do in Holland
Holland or as its officially called: The Netherlands is a country in west-Europe. It current has 17.4 million Inhabitants. It is most famous for the city of Amsterdam and of course the beautiful colorful tulips in spring, wooden shoes, dikes and windmills. Famous touristic attractions are the Amsterdam Canals, Zaanse schans and Kinderdijk for seeing windmills, Keukenhof and Giethoorn. Several museums are dedicated to showcase paintings from world renown Dutch painters such as van Gogh and Rembrandt. The Rijksmuseum exhibits Historic items of the Netherlands. The Netherlands is located very central in the Europe so it is also very convenient to start your European travel here!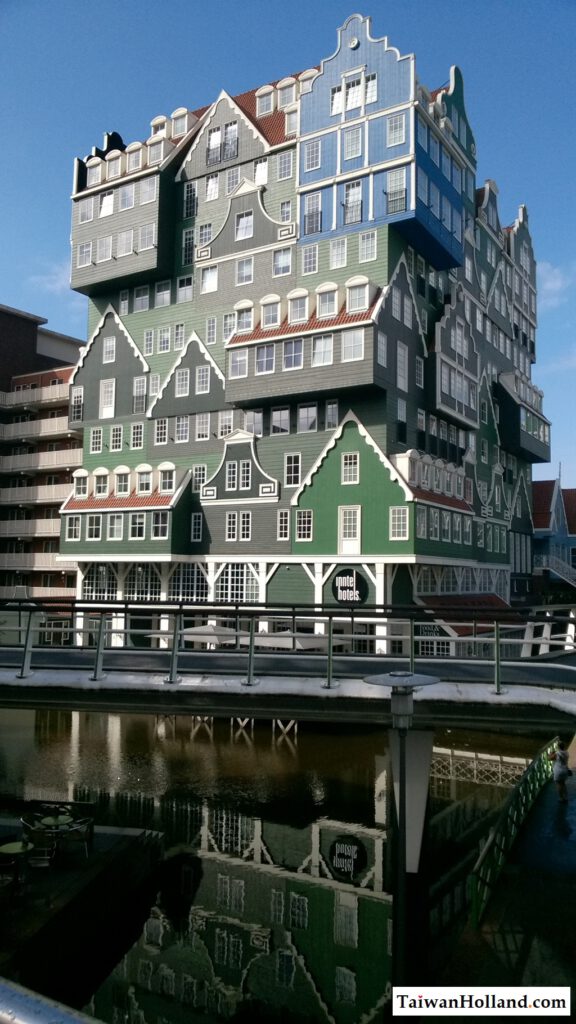 Why is the Netherlands also called Holland?
In the 17th century the province of Holland, wherein Amsterdam and Rotterdam where situated, was the most powerful and wealthiest province. Most ships exploring and trading with foreign countries thus came from Holland. And thus many countries referred to the Dutch as 'Holland'. Later the province of Holland was divided into North-and south- Holland and these became one of the provinces of the Netherlands.
Which language is spoken in Holland?
The two official languages spoken in the Netherlands are Dutch and Frisian. Both Dutch and Frisian is spoken by people in the northern province of Friesland. While the rest of the Netherlands speaks only Dutch.
In general the Dutch people speak English very well and you should not have any problem communicating using English when traveling here.

What is Dutch weather like?
In general Netherlands has a mild climate. Below I have summarized the averaged temperatures in each month. Of course in summer there are can be heatwaves with temperatures of around 30 degrees too. But the numbers in the table are averaged over a long period of time and it gives you an indication of what you can expect. The average temperature in summer is around 22 degrees. In the evenings the temperature drops and you should always take a summer jacket or sweater with you.
| | | | | | | | | | | | | |
| --- | --- | --- | --- | --- | --- | --- | --- | --- | --- | --- | --- | --- |
| Month | Jan | Feb | March | April | May | June | July | Aug | Sept | Okt | Nov | Dec |
| Average Highest temp.(C) | 6.1 | 7.0 | 10.5 | 14.8 | 18.3 | 20.9 | 23.1 | 22.9 | 19.5 | 14.8 | 9.9 | 6.7 |
| Average Lowest temperature (C) | 0.9 | 0.7 | 2.4 | 4.5 | 8.0 | 10.8 | 13.0 | 12.5 | 10.0 | 7.1 | 3.9 | 1.6 |
| Average temperature (C) | 3.6 | 3.9 | 6.5 | 9.8 | 13.4 | 16.2 | 18.3 | 17.9 | 14.7 | 10.9 | 7.0 | 4.2 |
source: https://nl.wikipedia.org/wiki/Klimaat_van_Nederland
Preparing a trip to The Netherlands
When is the best time to visit Netherlands?
I would say the best moment to visit the Netherlands would be in summer in June, July. Those months have in general good weather, around 20-25 degrees but more importantly you can enjoy more of the day because the daylight time is longest in those months. However if you are planning to visit Keukenhof or other tulip fields then springtime: April is the best month for you! I would then suggest the last week of April as the 27th of April is Kingsday and you can join the kingsday Celebrations too!
Which airline to take flying to the Netherlands from Taiwan
There are several airlines flying from to Taiwan. I prefer KLM-China airlines as it flies with a direct flight from Taoyuan airport To Amsterdam Schiphol. It is a flight of approximately 13 hours and leaves just after midnight from Taipei and it lands around 7 o'clock (local time) in the morning in the Netherlands. This is perfect for easy traveling onwards to your hotel and after you have plenty of time to rest or spend you first day in Holland.
Do you need a visa to travel to the Netherlands from Taiwan?
In general for every traveler the need for a visa depends on your nationality, destination and length of stay. To check if you need a visa when you travel to the Netherlands you can do the Visa Schengen advisor. It will provide you only advice if your main destination is the Netherlands.
For Taiwanese going on holiday 90 days or less using a Taiwanese passport including identity card number you do not need a short-stay Visa.
Extra conditions for visa-free travel are:
You must hold a passport or travel document issued within the last 10 years.
Your passport or travel document must be valid for at least 3 months after your date of departure.
You must have proof that you have enough money to cover your costs for the duration of your stay (€55 per day). If you cannot meet this requirement, you can ask someone to act as a guarantor for you.
You must be able to demonstrate the purpose of your stay to customs and immigration officials.
You must be able to prove you have travel insurance that covers medical expenses.
You must have a return or onward ticket.
You must not be considered a threat to public order, national security or international relations.
From 2022 there will be changes to conditions for visa-free travel. From then you need to apply for authorization via the European Travel Information and Authorization System (ETIAS) prior to visit Schengen countries. This is an

additional

condition and does not replace the Schengen visa. The exact date on which these changes will come into force is not yet clear.
*note, always check if above rules are still valid and applicable when you are planning to travel to the Netherlands*
Currency
Which currency is used in the Netherlands?
The Netherlands is part of the European union and since 2001 it uses the euro.
As of 2021 one euro is approx. $33NTD. One American dollar is about 0,8 euro.
Before the Euro the Netherlands used the Dutch gulden.
Can you pay with credit card in the Netherlands?
Most of the big credit cards such as American Express, master card and Visa are accepted.
Is it easy to withdrawing cash in the Netherlands?
There are multiple Banks where it is possible to exchange foreign currency. Most known banks are Rabobank (orange colour), ING (orange lion logo) and ABN ambro. Cash Exchanges are available at Schiphol and Amsterdam central station.
Electricity: Do you need a travel adapter for Holland?
In the Netherlands electric current at 220V and 50Hz is used. You need to buy a travel adaptor to use Taiwan appliances* such as phone chargers or laptops. Only newer trains have a USB in the seats which you can use to charge your phone so make sure you take a battery pack with you.
*USA uses the same current/plug as Taiwan.
Internet and mobile phone
If you want mobile internet during your travel in the Netherlands there are several shops at Amsterdam Schiphol Airport where you can buy sim cards for use during your stay. When you travel around in Europe the same tariff should be valid in every country but check and ask the details when you buy the simcard if this is correct for your simcard. If you don't want a foreign sim card in your phone you should buy a Mobile Wi-Fi Hotspot device. Some shops also let you rent one together with a sim card. Trains have free public Wi-Fi spots to use.
Can you drink Dutch tap water?
Yes, Dutch tap water is clean and safe to drink. It is normal for Dutch people to drink water from the tap.
List of important phone numbers when traveling in Holland
Emergency Numbers (Free Service), Police 112
Emergency Numbers (Free Service),Fire, Ambulance 112
Emergency Numbers (Free Service),Emergency Call (For Bad Cell Phone Reception) 112
For Taiwan citizens who have an emergency or lost their passport while traveling in The Netherlands you can contact Taipei Representative Office in the Netherlands:
Taipei Representative Office in the Netherlands
Van Stolkweg 23
2585 JM 's-Gravenhage
Opening hours consular section : Mon – Fri , 09.30 – 12.00
Tel : 070-2503000 ( For consular questions : Mon – Fri only from 14.00 – 16.00 !! )
E-mail : admnld@mofa.gov.tw
website: https://www.roc-taiwan.org/nl_nl/index.html
Cost of travel in the Netherlands
To give a sense of how much traveling in the Netherlands cost I want to give an indication of the costs
Average cost of food in The Netherlands
If you go to the small shops (snackbar, kebabzaak, pizza) you can buy a dinner for around 7-8 euro. A dinner in a restaurant is from 20 euros and upwards depending what kind of restaurant you choose..

To compare prices I also looked at the "big Mac index" which compares global prices of a big mac all around the globe. As of January 2021 the cost of a burger in US$ dollar costs as follows: You can see that on average the cost of food in Netherlands is double as much as in Taiwan and about equal to America.

| | |
| --- | --- |
| United states | $5,66 |
| Euro area | $5,16 |
| Taiwan | $2,57 |
"Big Mac index": Cost of a big mac in each location in us dollars
Cost of museums in Netherlands
Ticket prices of Museums are in general around 15 to 20 euros. A lot of museums give one or two euros discount when you book your ticket online.
Getting around in Holland
Public transport is very good in Holland. It is cheap and very easy to use. Especially in the big cities busses are departing from early morning until late in the evening. Also the Railway system connects the big cities very well.
How to take the train or bus in the Netherlands
Is public transport good in Holland?
Public transport In the Netherlands is quite good. Around Amsterdam and central Netherlands trains depart every 10 minutes while in the rest of the country almost every half hour a regular train departs. Bus connections near the big cities are quite good and go from early in the morning until late in the evening. At small towns the bus connection is less good.

What is the most easy way to plan a trip by public transport in Holland?
Most easy way to plan your trip by public transport in Holland is by the use of the website ov9292.nl. They also have an app if you prefer that. you can fill in start and endpoint and it will give the routes you need to take as well as the cost.
you can also plan travel the train on the railway website.
How to buy public transport tickets in Holland?
Most Dutch people have an OV- card which they use to travel around with public transport. However it is also possible to buy a ticket at the machine at the railway station, however you have to pay an extra 1 euro fee.

Is public transport in Holland expensive?
In general I feel taking the public transport in Netherlands is expensive, for example a day ticket for the train costs 54 euro. However there are some discounts you can pick up when you know the right websites:
City trips, the NS often has some good deals to some cities or attractions for around 23 euro you can buy a return ticket including a coffee or a small snack somewhere.
Attractions Train tickets + entrée ticket to some of the Dutch famous attractions.
Weekend trip, 2 train tickets and a night stay in a hotel to various cities.
if you are traveling with 4 or more person you can buy a group ticket. which lets you travel for only 8 euro per person!
Metro system
Amsterdam, the Hague and Rotterdam are the cities with a metro system, which is very convenient to use when traveling around in these city's.
How to take taxi in Netherlands?
How to take a taxi in Holland?
Taking taxi is quite expensive and does not have my preference. However when you do take a taxi it is good to know that cab drivers in Holland understand English very good also they are obliged by the law regarding the maximum Prices they can ask for a trip. You can either call a Taxi or most bigger transport Hubs (e.g. Airport or railway stations) have a Taxi (cab) parking lot nearby. Prices of taking the cab, either the minute or km price. Should be clearly visible on the back window of the cab. You can read this from the inside and the outside in order to be able to compare prices.
What does a taxi cost in the Netherlands?
Taxi driver -or companies can set their own prices. They can either base their prices on Time or on a price per kilometer. And there is a starting price. However there are maximum prices by law, I've listed these below:

| | | | |
| --- | --- | --- | --- |
| kind of transport | maximum starting price | maximum price per kilometer | maximum price per minute |
| Regular Taxi (1-4 person) | € 3,29 | € 2,42 | € 0,40 |
| Taxi Van (5-8person) | € 6,69 | € 3,05 | € 0,46 |
maximum taxi prices in The Netherlands. Source:
rijksoverheid.nl
Fixed price
instead of asking a price per time or a price per kilometer the driver is also allowed to ask a fixed price for the drive. Or a fee for additional services, like carrying luggage. However this must be agreed upon before the cabdrive has started

Waiting cost
When agreed upon a driver can bring waiting costs into account. For example when he needs to wait until the passenger arrives. The waiting costs are € 45,33 an hour.

Delay during the trip
Cost of delay, by for example a traffic jam, is equally divided between customer and taxi driver. When you turn into a traffic jam you have to pay extra but when the trip goes faster than expected you have to pay less.

Can I order an Uber in Holland?
The Uber app is used in Holland, however I do not have any experience with that. To me I prefer licensed Taxi drivers over private people driving.
Dutch festivals and celebrations
There are several public holidays throughout the year. It might be good to keep in mind these days as it might be very busy on the streets and national parks when local people also have a national holiday.
What are the public holidays in the Netherlands in 2021?
Public holidays of Holland are listed below.
Nieuwjaarsdag (New years day), January 1st
Pasen, (Easter), Easter Sunday and Easter Monday, April 4 and 5
Koningsdag (Kings day), April 27th
Bevrijdingsdag, (liberation day, May 5th, once every 5 years a public holiday
Hemelvaartsdag, (Ascension day) Thursday May 13th
Kerstmis, (Christmas), 25 and 26 December
What is Kingsday in Holland like?
Kingsday is a National holiday where the Dutch celebrate the birthday of our King: Willem Alexander.
Traditionally the royal family will do this by visiting a province/city in the Netherlands which is live broadcasted on national Television.

In most cities kings day already starts the night before with 'Koningsnacht' kings-night. . As most people have a public holiday the next day. Local Pubs are open and most often live music is played on the streets.

Locally, in almost every town or city, a flee market is organized on kings day where people can buy and sell their stuff. As everyone loves a good bargain, you can imagine the flee market is super busy and some people already put their blanket down to sell stuff the night before just to claim the best location!
Not only stuff is sold, also lots of people try to earn some pocket money by selling foods, drinks or by playing music or by letting you play traditional Dutch games.
Must try Dutch foods in Holland
Which snacks or foods should you try when you are in The Netherlands?
Below a list of snacks and foods I created which you should try when you go travel in Holland.
Haring (herring)
kibbeling (fried cod)
poffertjes (small pancakes)
stroopwafels (cookie with caramel)
Drop (candy)
Snert (pea soup, especially delicious in winter)
Broodje Unox (bun with sausage)
Bitterballen/kroket (crusty deep-fried balls filled with ragoux)
Dutch kaasplankje (a plate with all kinds of different dutch cheese)
Fresh Herring (fish)
A real traditional dish which can be found at the local markets is Herring, the Dutch love to eat a freshly caught herring. A fatty herring is quite healthy to eat too! The best moment to eat fresh herring in Holland is July.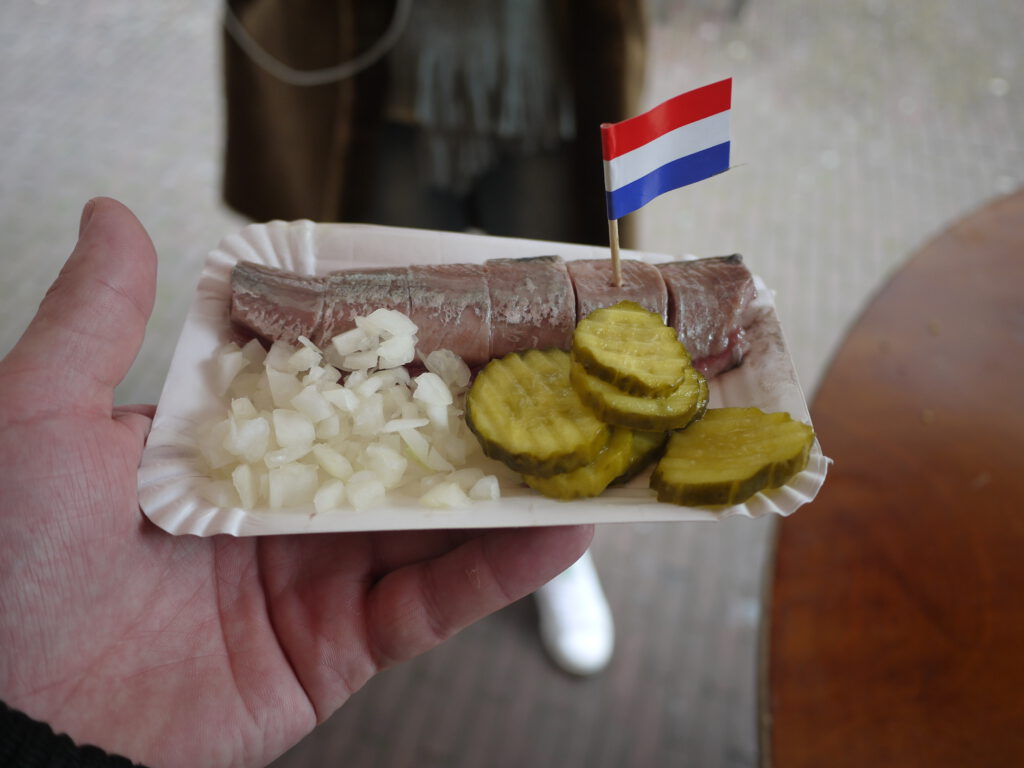 What is new Herring?
Traditionally in May the first bucket of fresh new herring, caught in the north sea is auctioned. The herring for all the year is caught from may until July however all this freshly caught Fish sold in this period is called called "new haring" while the frozen herring which are sold the rest of the year it is called just Herring. When
How to eat herring the Dutch way?
Dutch Herring is often eaten with thinly sliced onions. There are three ways to eat the Dutch herring:
In parts, cut in pieces, together with some pickles or sour onions. Its very delicious.
Eat it as a whole, pick it up by the tail and eat it.
Some people prefer to eat herring on a sandwich
What is Kibbeling?
If you don't like raw fish. Then maybe Kibbeling is a more suitable dish for you.
Kibbeling is deep fried cod fish. Mostly eaten together with a garlic sauce. It can easily be bought at the fish stand in every marketplace in the Netherlands and is arguably the most popular Dutch dish at the fish shop.
Poffertjes, delicious small pancakes!
Poffertjes are basically very small pancakes. The texture is fluffy and it is traditionally eaten with sugar on top. However on the market you can can often choose between a lot of optional toppings like Nutella, caramel etc.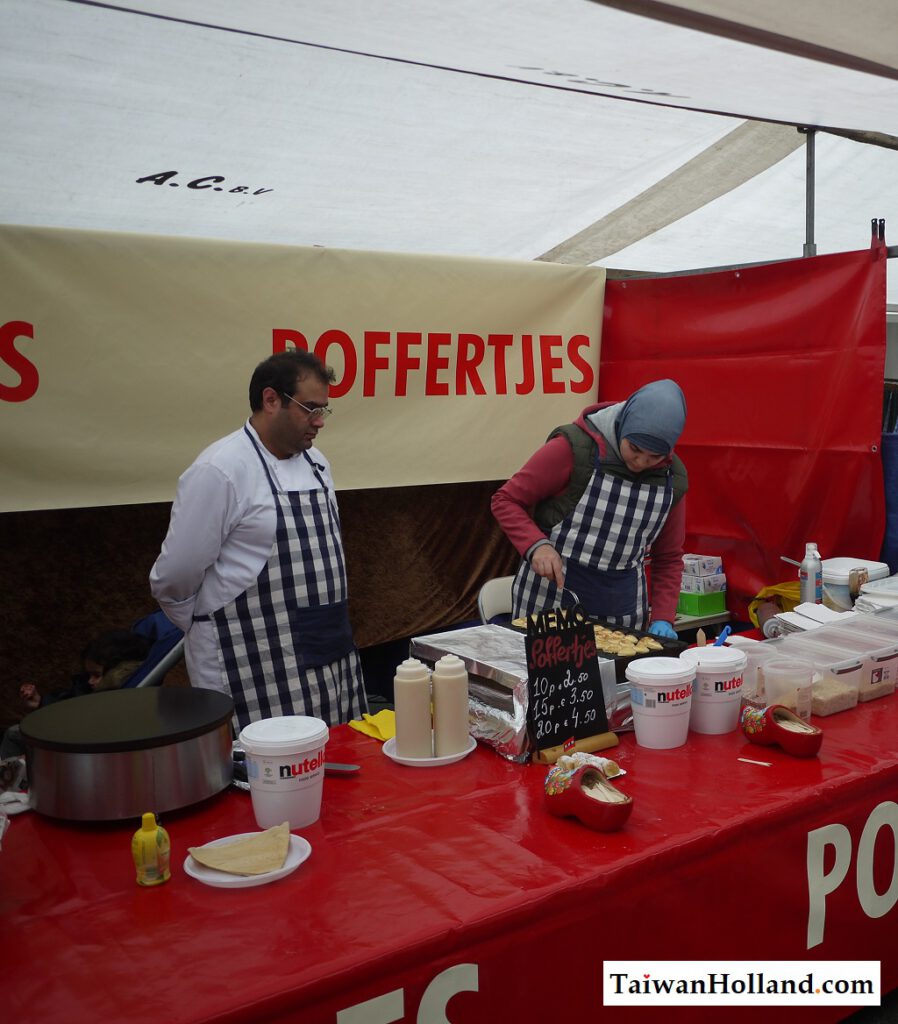 Drop the love-it or hate-it candy
Dutch people love drop, or in english: liquorice. There are a lot of different kind of variaties of drop. Sweet drop, salty drop, sometimes a combination of partly drop and partly winegums. It is a Typical you either love or hate it candy. So I would suggest not too buy too much if it is your first time to try.
Snert: the ultimate winter soup!
This Thick soup consists mainly of peas in combination several vegetables and slow cooked meat and is often eaten during the wintertime together with a piece of roggebrood (rye bread). If you want to try this food I would suggest to eat it for lunch or just as in-between snack. The best place to try it is to go to HEMA which can be found in almost every city Centre. They sell small and affordable portions to try.
Easy on-the-go snack: Broodje Unox
Also available at HEMA is the broodje UNOX. It is plain and Simple. Half a (big) Sausage on a piece of white bread. Very simple but also very delicious!

Traveling around the Netherlands: Must-see places and attractions
Below I will try to give you some fun and interesting ideas for places to visit when planning a visit to Taiwan.
Where to go in Amsterdam
Most people will only stay in Amsterdam before continue travels to other European countries. While a small part also will explore more of the Netherlands. But because most trips start and end at the capital I will highlight some of the touristic spots in Amsterdam.
Amsterdam canals
Amsterdam consist of several rings of buildings separated by canals. It is not a surprise that the best way to enjoy Amsterdam and its historical buildings is by taking a canal tour by boat.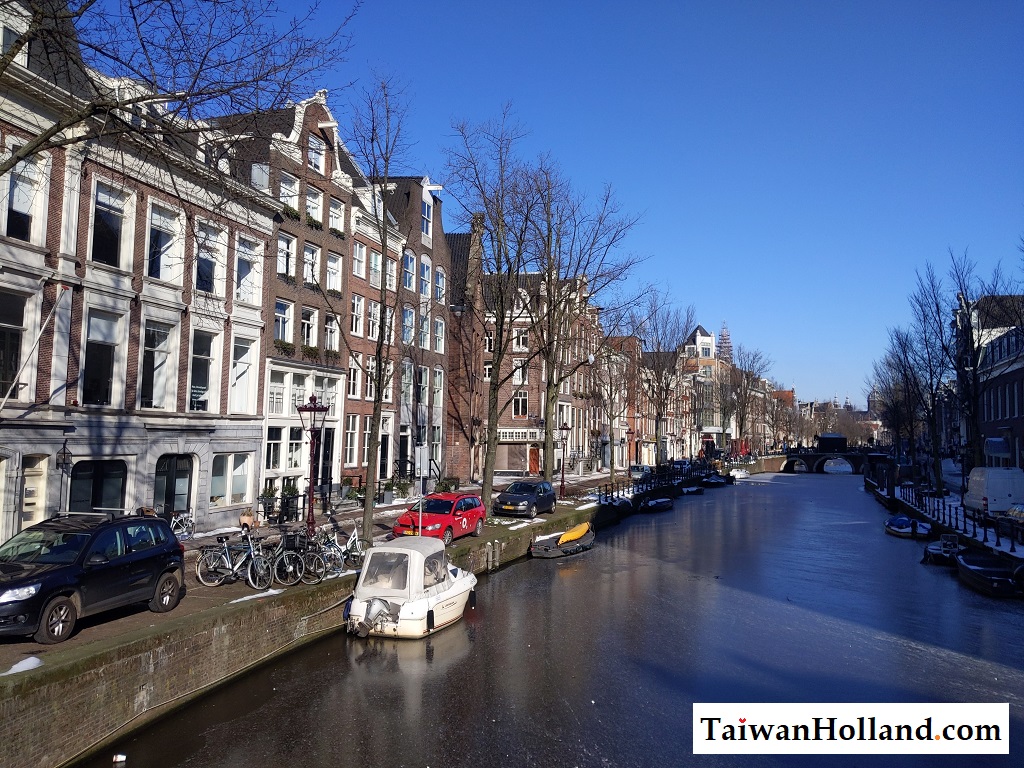 Rijksmuseum
The Rijksmuseum is the Largest Museum you will find in the Netherlands and is situated on the Museumplein in Amsterdam. In the Gallery of Honour it hosts the worlds most renown paintings such as 'de Nachtwacht' by Rembrandt, the milkmaid by Vermeer and self-portrait by Van Gogh. Also is exhibits a range of objects and tells 800 years of Dutch art and History, model ships, historical weapons and many more. The Rijksmuseum is a very modern museum and teaches about history in a fun and engaging way.
Website: https://rijksmuseum.nl/
Address: Rijksmuseum Amsterdam, 1070 DN Amsterdam
Entrance ticket (adult): € 20,00
Scheepvaart museum
The national maritime museum (scheepvaart museum) displays all the important historical marine items of Holland. Once, Holland was a major seafaring nation and the V.O.C (vereenigd oostindische compagnie) a trading compagnie was sailing and trading all over the globe. This museum tells the story of how life on a 17th century sailing ship was. This includes a full size replica of a Dutch Trading ship. Also some of the best marine paintings and model ships of the time are showcased.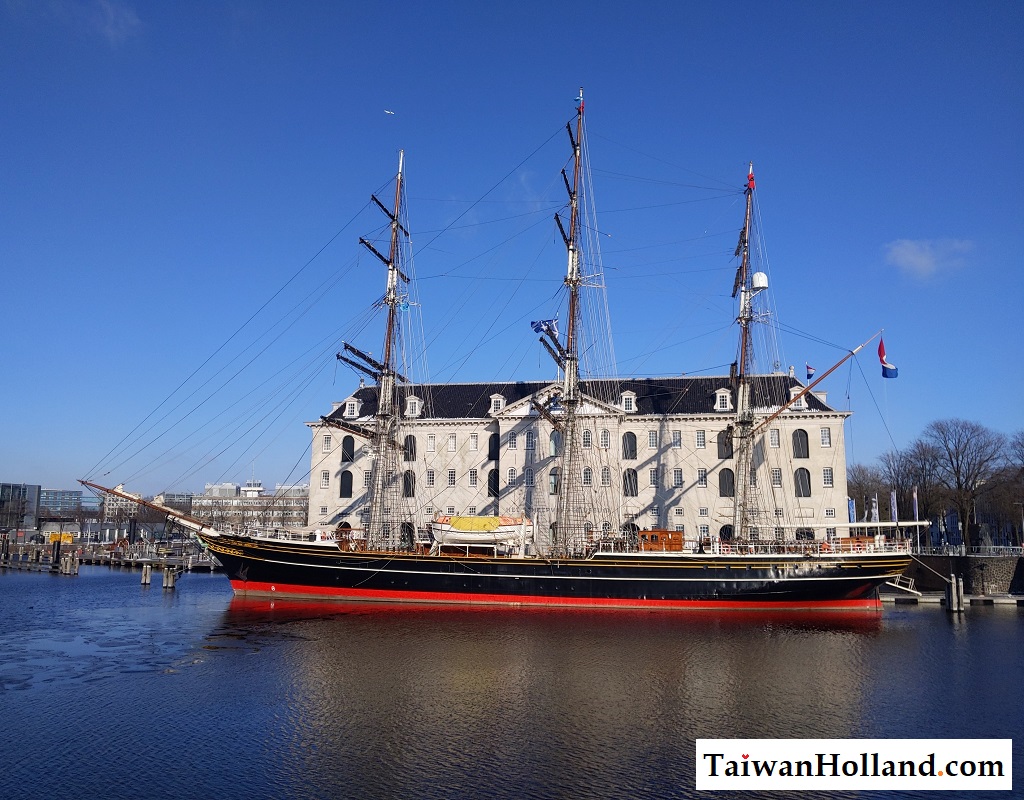 Website: https://hetscheepvaartmuseum.nl
Address: Kattenburgerplein 1, 1018 KK Amsterdam
Entrance ticket (adult): € 16,50
Van gogh museum
Learn everything about Vincent van Gogh his life. Explore and admire his paintings! The van Gogh museum is also located at the Museumplein just next to the Rijksmuseum and museum of modern art.
Website: https://vangoghmuseum.nl
Address: Museumplein 6, 1071 DJ Amsterdam
Entrance ticket (adult): € 19,00
Visitors under 18: free
tip: book tickets online in advance and you can just walk in without waiting the line.
Zaanse schans
Zaanse Schans is shows historical windmills of the Zaanse Schans are. If you are interested to see Dutch windmills then go this page to read more.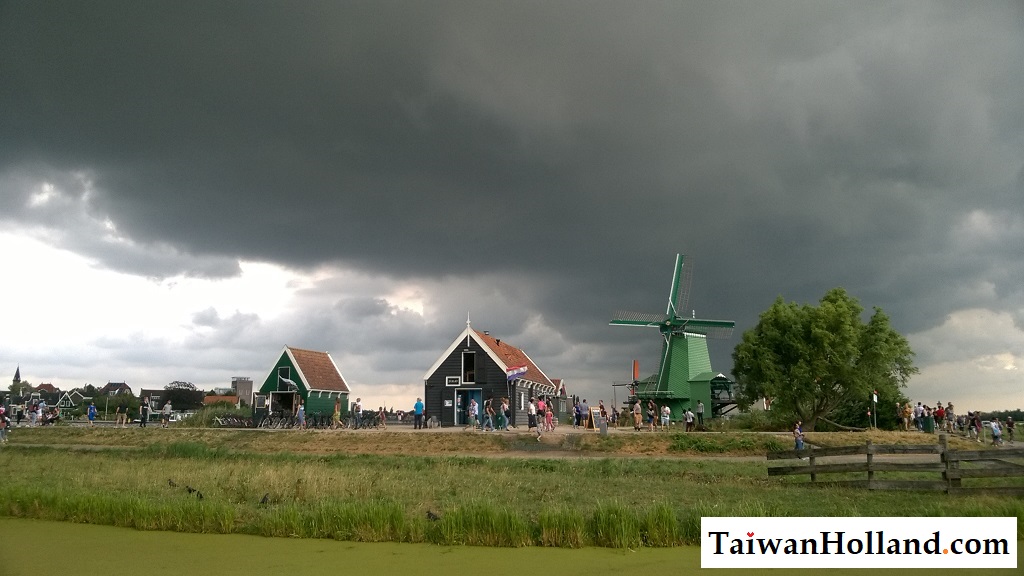 Which cities to go outside Amsterdam?
Most people will only stay in Amsterdam before continue travels to other European countries. While a small part also will explore more of the Netherlands. But because most trips start and end at the capital I will highlight some of the touristic spots in Amsterdam.
The Hague
The Hague is the political heart of The Netherlands. The government of Holland is settled at the 'Binnenhof' and also the royal palace 'Noordeinde' can be found here.
Things to see and do:
Mauritshuis
Madurodam
The dunes and northsea beach.
Rotterdam
Rotterdam is an amazing and buzzing city. It is very modern and there are lots of things to see and do. Especially nightlife is very good in Rotterdam!

The Markthal in Rotterdam
Markthal is an Amazing building built in central Rotterdam. Everyone who loves good food should visit the Markthal. You will find ingredients, foods from all over the world and you can taste lots if different cuisines. the Markthal is the first covered market in Holland and hosts a market as well as living space for the locals. Apart from that the market hall just looks stunning! For more info click here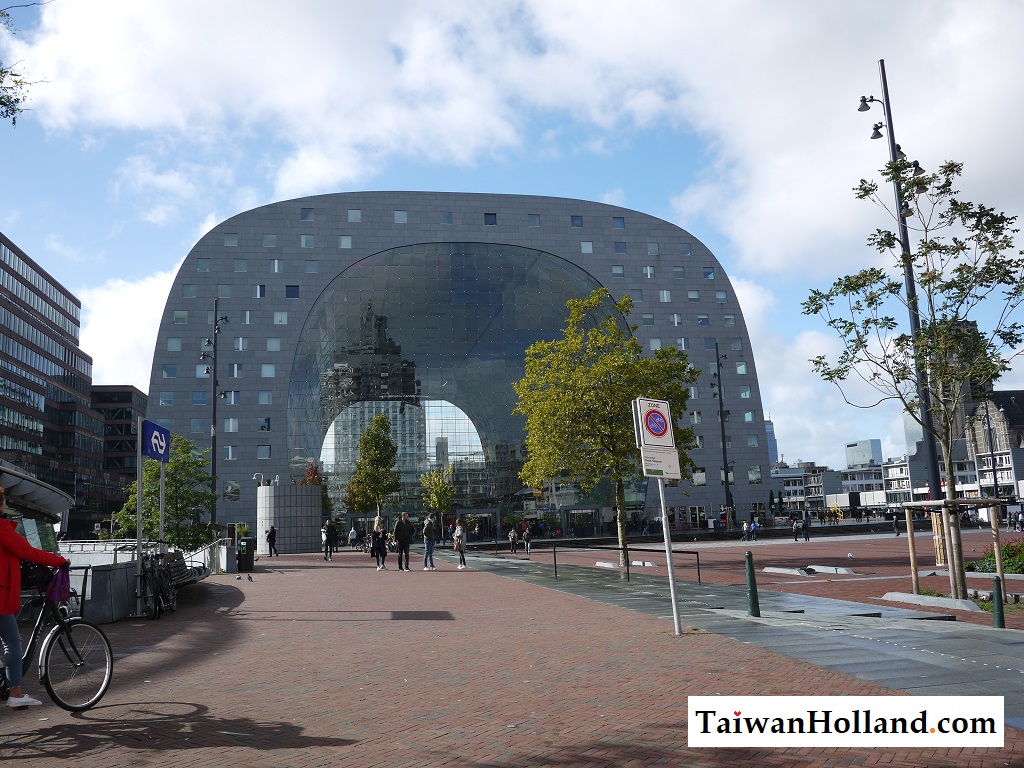 Euromast
The euromast is really amazing. It has a viewing platform / restaurant at the top and gives amazing views over Rotterdam. At one side you can see the city, the river Maas with the famous Erasmusbrug. At the other side the historical Delfshaven and in the distance the Rotterdam Ports. On a clear day you can see all the way to The Hague!
Personal tip: Awesome place to go in Autumn. On a windy day with rapidly changing weather it is nice to sit at the restaurant on the top and enjoy the views.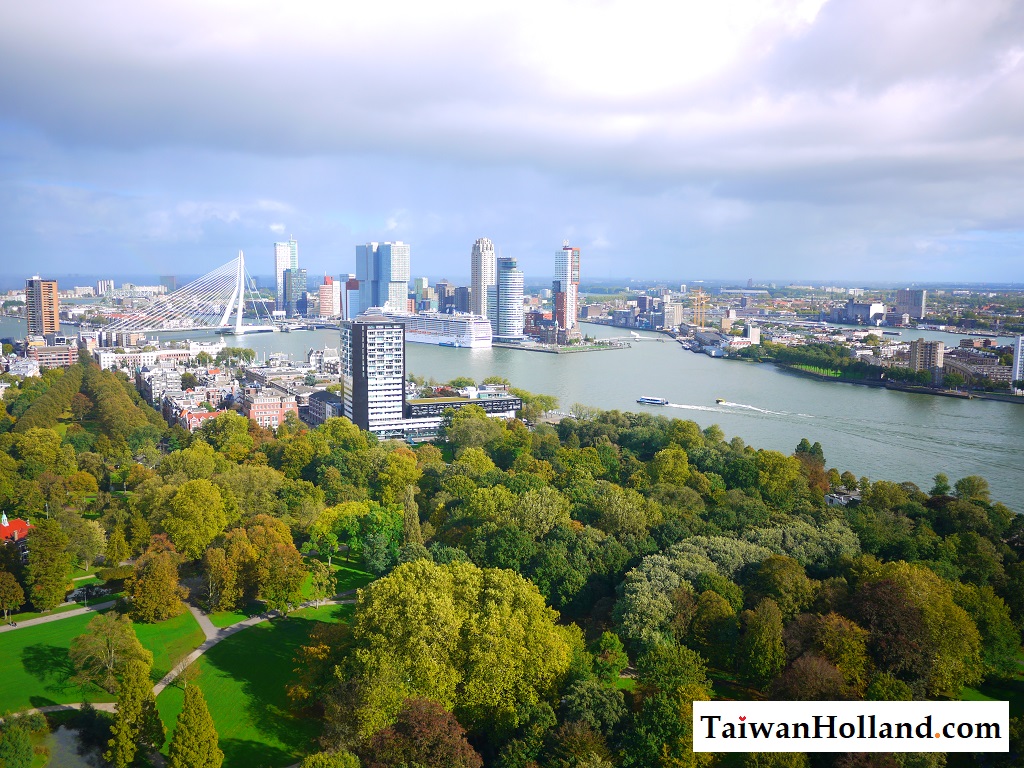 What is Euromast?
Euromast is built in 1960 to mark the very first international flower and garden exhibition called Floriade. The name 'Euromast' comes from 'Euro' – Rotterdam as the heart of the European economic Area and 'Mast' from mast of a boat. Similar words are used in many countries,( Netherlands, England, Germany, Sweden).

The shape is based on the mast of a boat with at the top a crows nest (the restaurant). Euromast is 185 meter tall and is the highest building of the Netherlands. At around 120 meter is a restaurant and a viewing platform. A elevator takes you with a 360 degree view al the way to the top.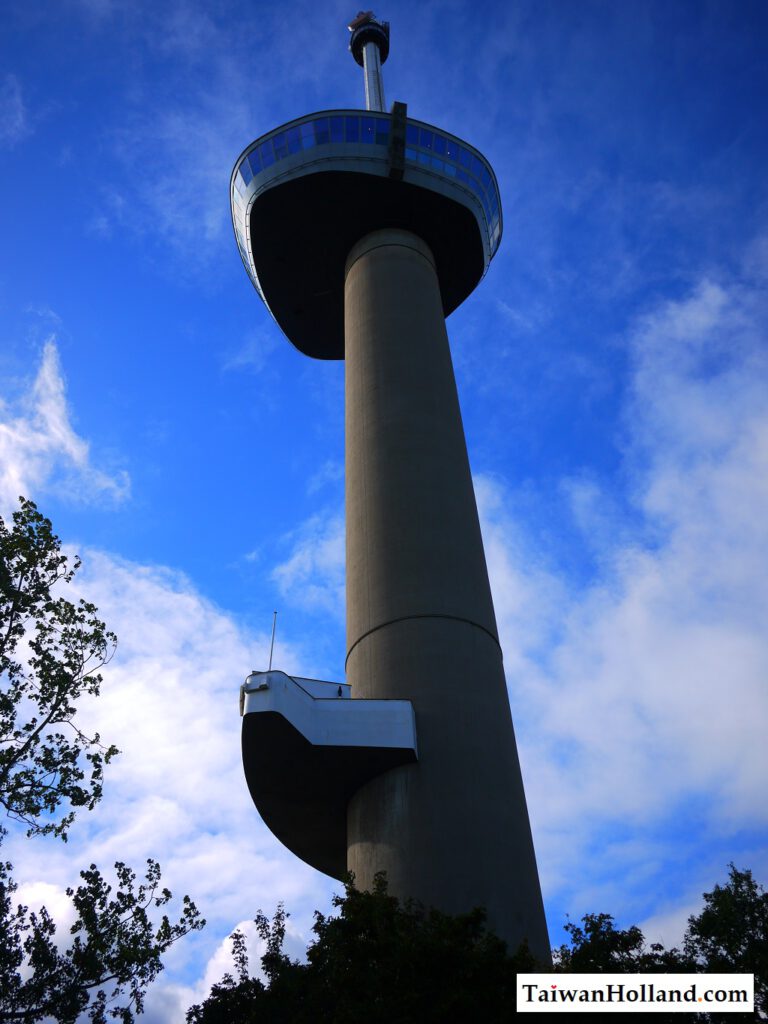 Website: https://euromast.nl/
Address: Parkhaven 20, 3016 GM Rotterdam
Entrance ticket (adult): € 10,50 CREDITCARDS ONLY
Near Rotterdam: Kinderdijk
Kinderdijk is the World heritage site with historical Dutch windmills. If you are interested to visit the Dutch windmills then go this page to read more.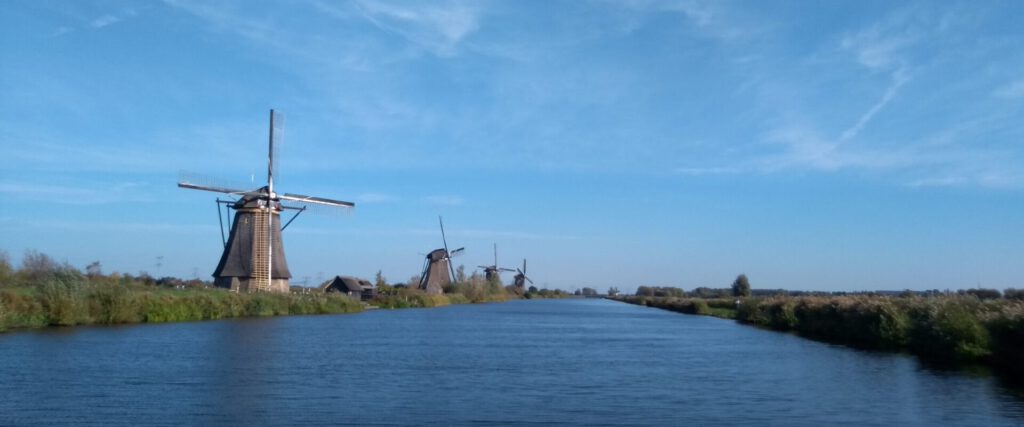 Keukenhof
Keukenhof is the world-famous Tulip park opening every year during spring. Click here to read more about it.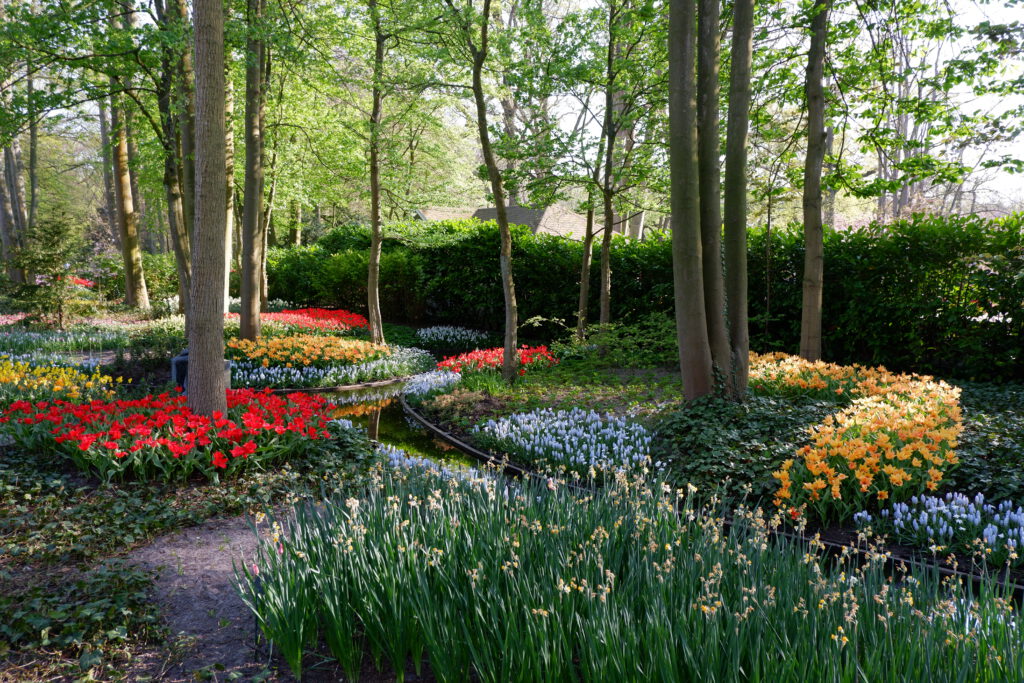 Leiden
Besides the lovely city centre Leiden is also famous for the National Museum of Antiquities, Naturalis and the Japan Museum Sieboldhuis.
What is the national Museum of Antiquities (RMO) in Leiden?
The national Museum of Antiquities hosts a wide variation of objects. A large collection of Egyptian objects are exhibited including some sarcophaguses, an exhibition is devoted to classical history: The Roman and Greek cultures.
and of course the Dutch history including the Roman objects found in Holland and other archeologic finds.
Website: https://www.rmo.nl/
Address: Rapenburg 28, 2311 EW Leiden
Entrance ticket (adult): €12,50
What is Naturalis?
Naturalis museum hosts the Dutch national collection regarding biodiversity and life on earth.
Naturalis researches and studies life on the planet in order to preserve it. Naturalis has over 200 million objects and displays the best of the best. It is voted as European Museum of the Year 2021!
Most famous exhibitions must be the dinosaur exhibition: With as top piece the Tyrannosaurus Rex called Trix. One of the most complete T-rex ever found!

Website: https://www.naturalis.nl/
Address: Darwinweg 2 Leiden
Entrance ticket (adult): €16,-
What is the Japan Museum Sieboldhuis?
The Japan Museum Sieboldhuis displays a collection of Japanese objects and prints which are collected by Philipp Franz von Siebold during his stay in Japan in 1823-1829.
website: https://www.sieboldhuis.org/
address: Rapenburg 19, 2311 GE Leiden
Entrance ticket (adult) : €8,50
Delft
This little town nearby Rotterdam is mostly known for the Delft blue chinaware. However besides this it is also a very authentic dutch town with typical dutch houses and streets. It's city hall is one of the most beautifull in all of Netherlands.
Things do see and do:
Royal Delft chinaware museum
Canal boat tour
Delft city hall
Vermeer centrum, hosts replicas of all paintings made by the Dutch painter Vermeer most known for the painting called: 'the girl with the pearl'.
Nieuwe kerk (new church). Church in the city center which is known for having the burial chamber of the Dutch royal family
Alkmaar
Alkmaar is most famous for its cheese market. Cheese trading started as early as the 14th century and it is still going on. Cheese carriers in traditional Dutch clothing carry cheeses onto the Waag square. Where at 10 o'clock sharp the cheese trading starts. Prices are bargained with a traditional 'handjeklap', slapping of hands while discussing the price until buyer and seller agree on a price. you can find more information about the cheese market in Alkmaar on this website.
Another interesting thing is a building you can find. It is called "the house with the cannonball". It is one of 2 wooden houses left in Alkmaar and was built in the 16th century. The strange shape of the house, it is a 4 story house and the higher stories are bigger than the ground floor, is due to Tax regulations at the time: paying tax based on the size of the ground floor. According to stories a 40 pound heavy Spanish cannonball hit the house during the siege of Alkmaar in 1573.
Also in Alkmaar there are city canals where you can take a boat tour.
Giethoorn
This idyllic village in the middle of The Netherlands, also known as Dutch Venice, is famous for its small canals and houses with straw roofing. You can rent a boat or walk around in town. Ideal for taking beautiful photos.