Visit Shilin Residence Tulip Festival 2023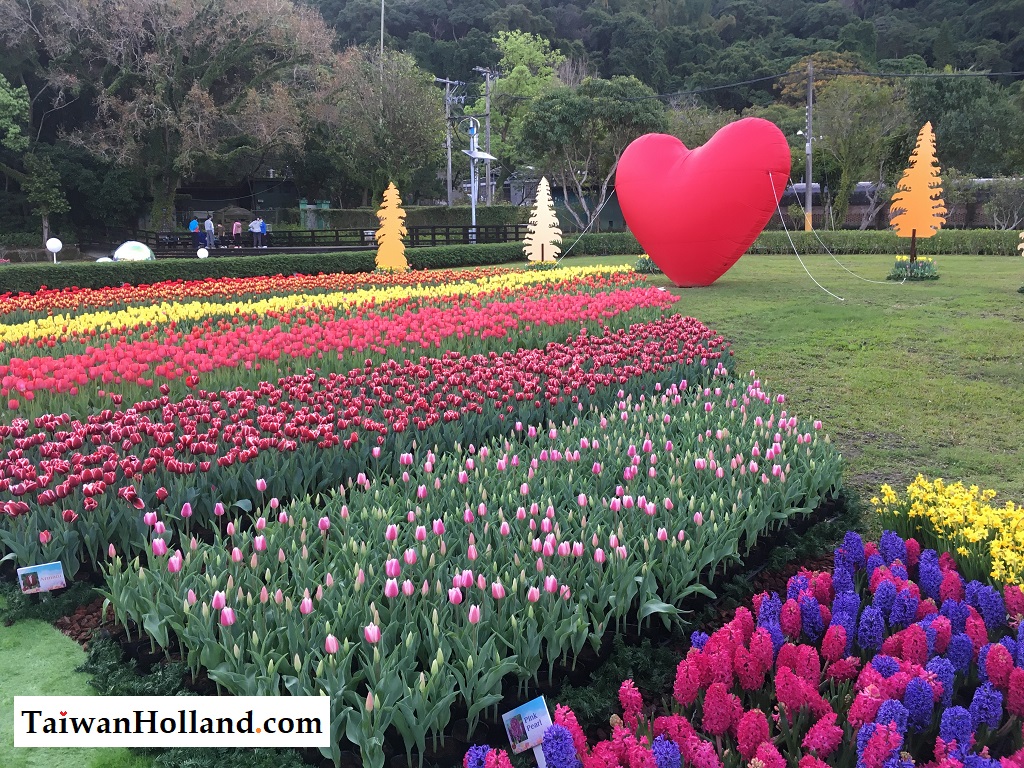 If you live in Taiwan and like Holland and Tulips or always wanted to go to Keukenhof but don't have the chance to travel to Europe then maybe the Shilin Residence Tulip Festival is something for you!
From February 9 until February 19 the 2023 Shilin Residence Tulip Festival will take place in Taipei City, Taiwan at the Shilin Residence park.
This years exhibition theme is "meeting love" which is perfect as the event is during Valentines day. There are several themes around love and also 'the rabbit' a common topic as the year of the rabbit just started. In total around 130,000 Tulips from both Japan and the Netherlands are planted.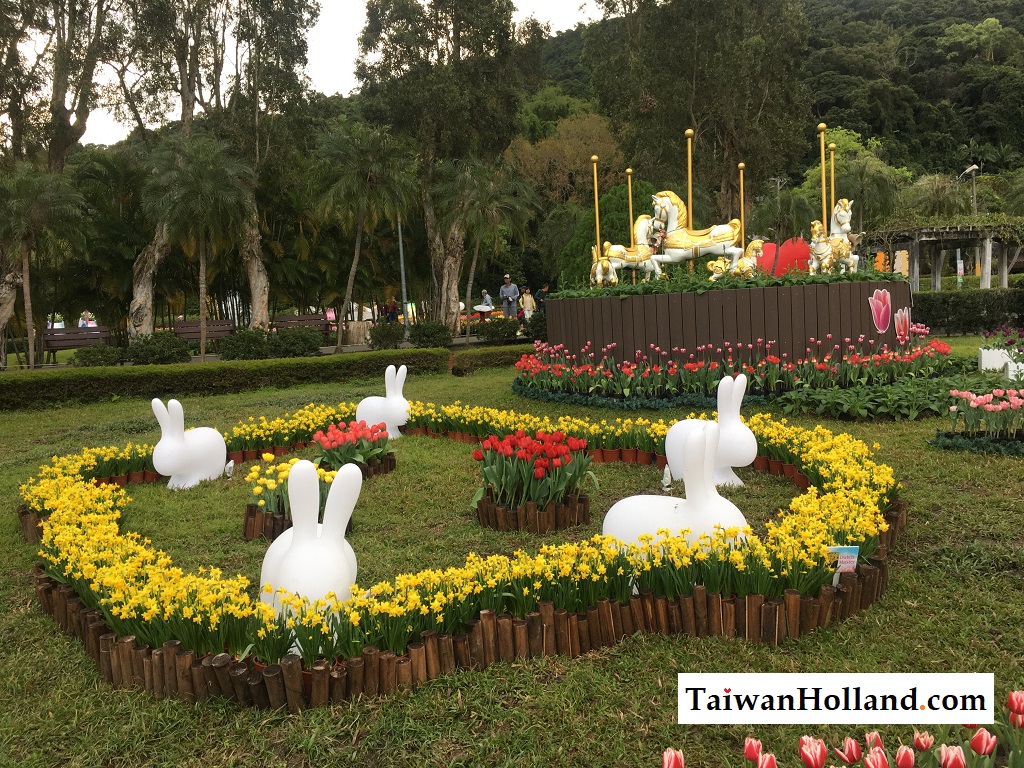 Chiang Kai-shek Residence and Rose gardens
When you are there you can also visit the nearby European styled rose gardens or the Chiang Kai Shek Residence where the former president lived. The roses are in bloom from November till April so this should also be a perfect spot for couples to visit!
How to get to Shilin Residence park
From Taipei main Station, take the Taipei metro red line to Shilin Station. From there it's a 7 minute walk to Shilin Residence park.
| Venue | Shilin Residence Tulip Festival |
| --- | --- |
| Address | No. 4號, Lane 460, Section 5, Zhongshan N Rd, Shilin District, Taipei City, Taiwan 111 |
| Ticket cost | free |
| website | link |
note: a mask is mandatory and social distance of 1 meter should be kept.
Taiwan Lantern Festival
Still need to find something to do for in the evening? Maybe the Taiwan Lantern Festival 2023 is something for you! I wrote an article about it, click here to read it. Enjoy!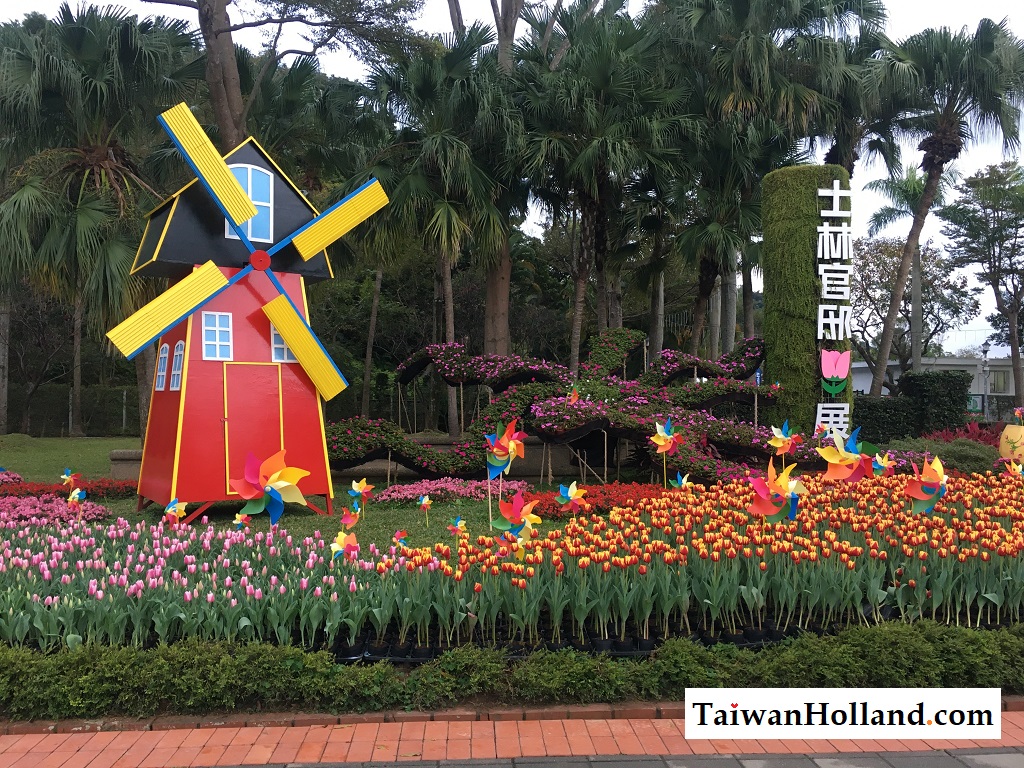 Weather forecast
Both this weekend as well as next weekend forecast shows good weather to visit the event. With mid-week lower temperatures and some rain expected. (Which is actually good for tulip flowering longevity!)