Learning Dutch language in Taiwan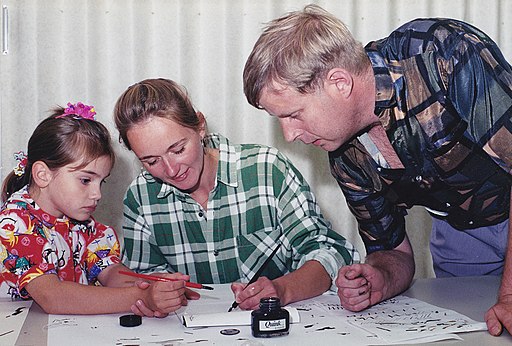 Worldwide about 23 million people speak Dutch. And even though this is maybe not a large number and Dutch is not among the popular languages to learn as a foreigner, today I would like to share with you some locations in Taiwan where you can learn the Dutch language.
[1] image credit
Dutch approach
DUTCH APPROACH is an organization who provides Dutch language courses for Adults in Asia. Currently there are classroom courses in Taiwan and from 2023 onwards also in Japan and Singapore.
The organization originated from the Nederlandse school Taipei and started independently in May 2020.
They provide both classroom as well as online Dutch Language courses for adults from 'beginner' level to 'Proficiency' level. In small groups of 4 to 8 people Dutch language is taught by Native Dutch speakers with a good teaching background.
The courses are popular among Taiwanese students who prepare for their studies in the Netherlands but also Taiwanese who are learning Dutch in preparation of their Dutch Civic Integration Exam.
Currently there are classroom courses in the following cities:
Taipei
Kaohsiung
Taichung
Tainan
Hsinchu
For the Taiwanese community in the Netherlands there are online courses and classroom courses in Eindhoven, Amsterdam and The Hague.
For more information I would like you give the link to their website.
Learning Dutch for MVV
If you want to live with your partner in the Netherlands most people from outside the EU need a permit. In order to get this permit you need to pass the Basic Civic Integration Examination Abroad. This test is mainly about Dutch society and Dutch Language.
Learning materials are available to prepare for this test. You can either order the lesson materials (34 languages including Mandarin) or download them for free online.
Of course if you want to learn the Dutch language basics without doing the MVV test you can also make use of this material!
You can find more information here.
Nederlandse School Taipei
This school is mainly for expats with Dutch children or families who want their children to learn Dutch and is not for adults who want to learn the language.
The Nederlandse School Taipei (Dutch school Taipei) offers education according to the Dutch school system and methods.
Already since 1989 they offer teaching programs for Dutch kids in Taiwan. Currently the school has around 60 children from group 0-8. Many of which have both 2 dutch parents or 1 parent is dutch. There is also a saturday class. Children will learn dutch vocabulary in a fun and engaging way.
Dutch school Taipei is a fully licensed school and children should be able to continue at a Dutch school in the Netherlands without any problem.
For more information here is de link to their website.
[1] Peter van der Sluijs, CC BY-SA 3.0, via Wikimedia Commons