Exploring 6 popular traditional fishing warfs and harbors in Taiwan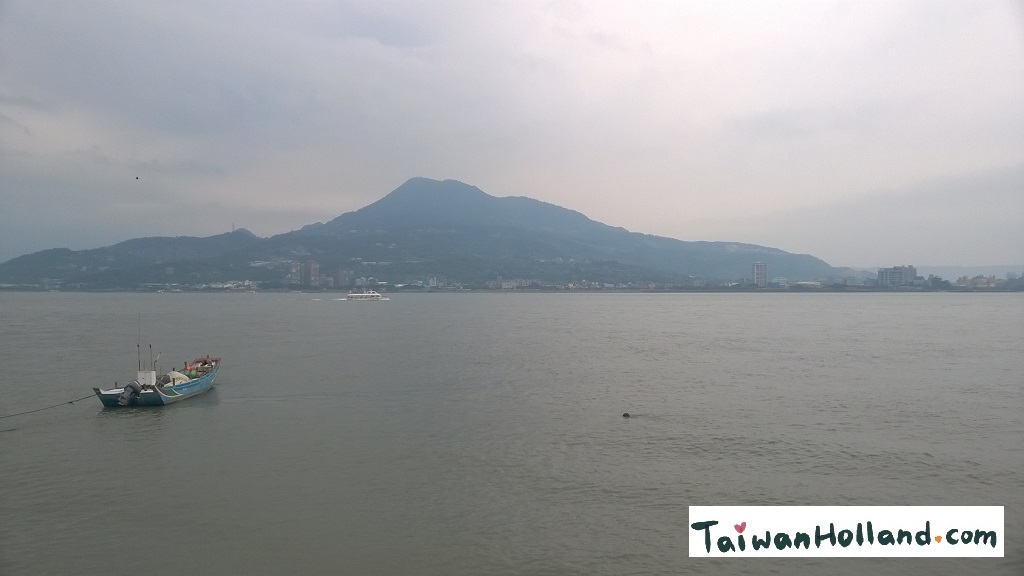 Are you looking for the best places to find Seafood and experience the sea traditions of Taiwan? Today I would like to show you some of the best traditional fishing harbors you can visit in Taiwan.
Taiwan has a rich historical and cultural tradition in fishing. This is not a supprise being an Island surrounded by water. For centuries local people lived of the sea in combination with hunting and a little farming on land.
As the fishing industry grew and became more commercialised the small traditional harbors became less and less used. However some of the small harbor towns still survived or have been redeveloped to tourist destinations with lots of activities to do. Although I do not further mention it often boats can be rented to go for trips or fishing.
For the regular tourist I would recommend the Tamshui warf or the Kaoshiung Cijin Seaside park, but if you really like the sea and its tradition and want an 'of the beaten track' locations the other locations are really worth a visit.
Tamshui Fisherman's Wharf (淡水漁人碼頭)
The Tamshui Fisherman's warf is located at the mouth of the Tamsui river. It is a popular place for Taipei citizens to visit and enjoy the sunset and good food. There are some good restaurants and coffee shops and also a fish market. The 'lover's bridge' and the 'lover's tower' is a popular place for couples to go dating. In the night the bridge is colored by ledlights and people enjoy the seaside view.
Things to do and see at Tamshui fisherman's wharf:
Visit the floating pier
Amazing view over the Tamsui rivermouth.
have a picknick at the outdour sculpture park.
Watch the fishing boats anchored in the harbor.
enjoy the Tourist fish market and eat delicious seafood.
Walk over the 'lovers' bridge spanning the harbor.
Watch a beautiful sunset over sea.
At night time the bridge is lighted in colorful lights giving an amazing view
Visit the Tamsui old street and waterfront by ferry.
Estimated yearly visitors:1,472,314.
location: Tamsui, New Taipei city.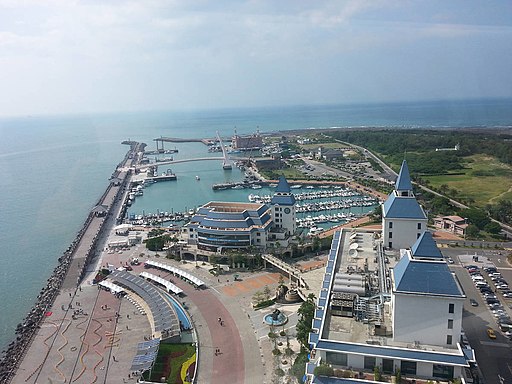 [1] image credit, Tamsui Harbor
Yong-an Fish Harbor (永安漁港)
Yong-An Fishing harbor lies at the entrance of the Shezi River. It can be reach following the bicycle road from Hsinchu or by public transport. There is a tourist fish market wich has one floor dedicated to the market. A dry goods area. A food court and a sea view terrace. If you want to try fresh Taiwanese seafood dishes. Then Yong-An Fishing Harbour is definitely the place to be!
Things to do at Yong-an Fish Harbor:
Seafood market
Food court
Statue of Guanyin
Yong-An Harbor
Yong-An seaside park
Estimated yearly visitors:1,605,050
Yong-An Fishing harbor lies between the cities of Taoyuan and Hsinchu on the Nortwestern coast of Taiwan.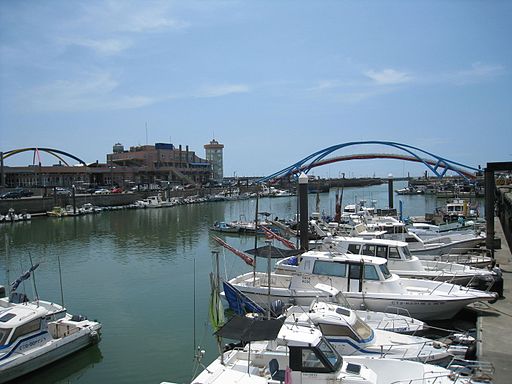 [2] image credit, Yong-an Fish Harbor
Wuqi Tourist Fishmarket Port (梧棲觀光漁港)
The Wuqi fisherman's warf lies in the Qingshui District of Taichung city. This small fisherman village was deemed unnecessary when the local government built Taichung port. However the Wuqi warf area was re-developed for social, recreation and tourism purposes.
Now it is a fun place to go with many things to see, do and enjoy in the area.
After you went to the fishmarket you can go for a hike and perhaps birdspotting at the nearby Gaomei Wetlands. A coastal nature area with many walkways.
Or, if you prefer shopping then closeby you can also find the Mitsui Outlet Park with outlet stores of many large brands but also a ferry wheel and a food court.
Things to do at Wuqi Tourist Fishmarket:
(sea) food court
fishmarket
recreational parks
entertainment fishing boats to go on fishing trips.
leasure area near the wharf
or nearby:
Go for a hike at the nearby Gaomei Wetlands
Go shopping at the nearby Mitsui Outlet park
Estimated yearly visitors:1,272,571
location: the coast, nearby Taichung city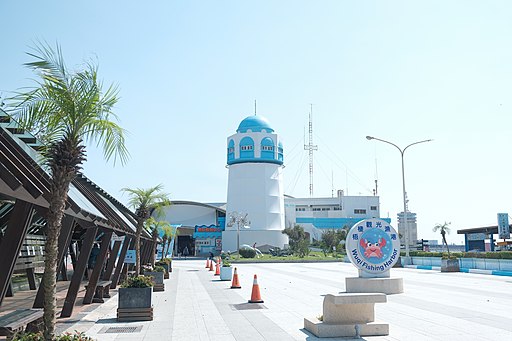 [3] image credit, Wuqi tourist fishmarket and harbor
Old Nanliao fishing harbor (新竹漁港)
The Nanliao fishing harbor is one of the favorite spot for cyclists to visit. It is located near Hsinchu city. There is a 17km Coastal bicycle route you can cycle which brings you pass the gangan coastal scenic area, the nan-liao beach and ending at the harbor.
The harbor itselfs has a seafood market and is a popular spot to eat sushi. Nearby is a large plot of grass where people love to fly with kites. In June when the dragonboatfestival is held, dragonboat races are taking place in the lake in front of old nanliao harbor.
Things to do at Nanliao Fishing Harbor:
Nanliao seafood market
Popular Kite arena

visit the old Kanglang railway station, a remnant of Japanese colonial times.

17km Scenic bicycle road along the coastline of Taiwan
Nanliao beach
Watch the sun set in the sea.
Estimated yearly visitors: 4,125,948
location: the coast, nearby Hsinchu city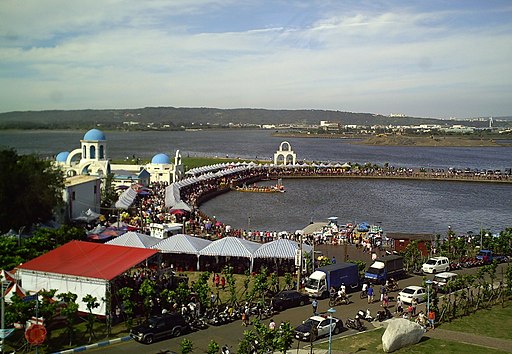 [4] image credit, Hsinchu fishing port during the dragonboat races
Cijin district and park (旗津風景區)
Cijin (or Qijin) district is a fun tourist spot next to the coast in Kaoshiung city. Being histoically a fishing village, it is located on the peninsula right in front of the Kaohshiung harbor. Whether you like seafood, history or just swimming at the beach there is something for every traveler in this district to do! Once a year the Cijin Kite festival is held. Beautiful and large kites are flying graciously in the wind.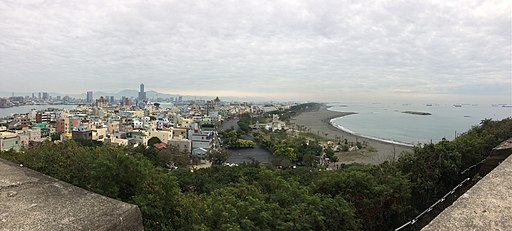 [5] image credit, Kaohsiung cijin seaside, view from the old fort.
Things to do at Cijin seaside park:
visit Qijin old street with many seafood stalls.
Visit the Cihou Fort, a 19th century Qin dynastie Fort guarding the entrance of Kaohsiung harbor. Great views over the harbor and sea.
Cijin Beach, Sandy beach where you can relax or go for a swim.
Kaohsiung lighthouse.
Cijin seaside park.
Qi jin Guo Xiao nightmarket, with many delicious foods!
Cihou market with many fish or dried goods.
It is possible to take the ferry from Kaohsiung to Cijin seaside park.
Estimated yearly visitors:2,721,691
location: Cijin district, Kaoshiung city.
Zhuwei Fishing Port (竹圍漁港)
The zhuwei Fishing port has been redeveloped for tourism and there are many things to see and visit. Once you arrive you will see all the typical blue fishing ships laying in the harbor. You can take a stroll in the harbor, there is a 2 storey building with a fish market and a food court and there is a beautifull view on the seaside. Closeby there is Chu-wei Beach where you can swim or relax.
Things to do at Zhuwei Fishing port:
Fish market with freshly caught fish
foodcourt
Harbor walk.
Chu-wei Beach
Estimated yearly visitors: 2,051,548
location: Taoyuan city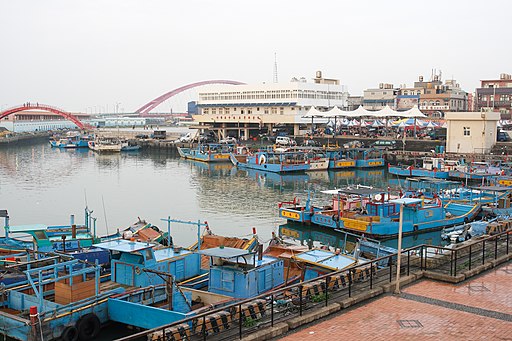 [6] image credit, Zhuwei fishing port
Image credit
[1]
準建築人手札網站 Forgemind ArchiMedia
,
CC BY 2.0
, via Wikimedia Commons [2]
Mnb at Chinese Wikipedia
,
CC BY-SA 3.0
, via Wikimedia Commons [3]
Taiwankengo
,
CC BY-SA 4.0
, via Wikimedia Commons [4]
by克勞棣
,
CC BY-SA 4.0
, via Wikimedia Commons [5]
Bevis Chen
,
CC BY-SA 2.0
, via Wikimedia Commons [6]
MiNe
,
CC BY 2.0
, via Wikimedia Commons