Must see: 5 Amazing traditional Taiwanese houses!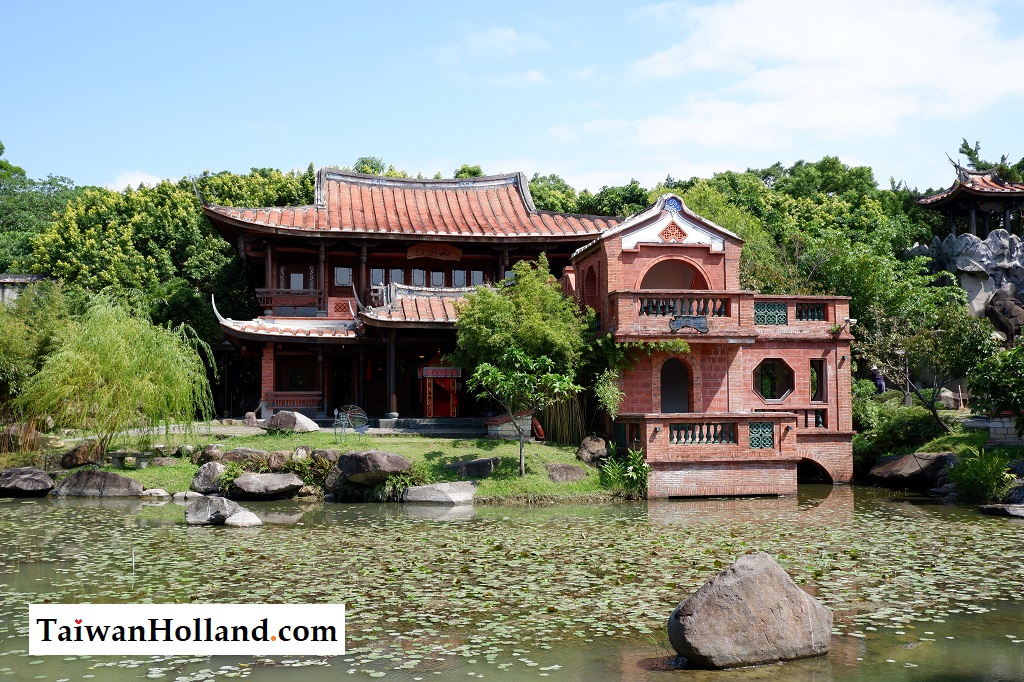 When you travel to Taiwan you will soon see that Taiwan is a country where modern meets tradition. This is no different when you look at the architecture of buildings on the island which are influenced by many cultures over the last centuries.
For thousands of years Austronesian tribes lived on the island of Taiwan when in the 16th century Western influences were introduced to the island. After that Qin Dynasty introduced Minnan and Lingnan architecture. Then during the Japanese colonial time the Japanese influenced architecture. When control was handed over to the Republic of China and many Han Chinese came to Taiwan

As there are so many historical buildings this article focusses specifically on Traditional Taiwan houses (but most often there are more things to see and do) and I would like to give you some interesting places where you can go to if you would like to visit them.
If you want to learn more about their history also wrote an article about traditional Taiwanese houses and their architecture.
1. Formosan aboriginal Culture village
The best place to learn more about Formosan aboriginal culture is at the Formosan aboriginal Culture Village. Opened in 1986, this is a place where people can learn about traditional Taiwanese tribal life but also just enjoy yourself in the gardens or amusement park. With around 62 hectare and lots of interesting things to do you can easily spend a full day at the Formosan aboriginal Culture Village park.
To learn more about houses the Taiwanese aboriginal tribes lived in centuries ago I would recommend to go to the Formosan aboriginal village located inside this park where villages of several different tribes are recreated. Including the specific building styles of those tribes.
Th park is located close to Sun Moon Lake and since opening in 1986 the Formosan aboriginal Culture Village park has slowly grown and now it consist of 4 areas:
Formosan aboriginal village, which consists of a museum and traditional villages of 8 different Taiwanese aboriginal tribes.
European gardens, 6 uniquely European styled gardens among them renaissance style, English style, roman style and gothic style.
Tribal scenic area, with different (cherry Blossom) gardens. An amazing place to be when they are flowering.
Amusement isle, an full amusement park with rollercoasters and water slides! Perfect to spend your time during hot Taiwan summers!
On top of that there are 2 ropeways to enjoy. The skyline goes from the amusement park to the observation tower inside the park. The other one, the sun moon lake ropeway, connects sun moon lake with the Formosan aboriginal Culture village. This one is 1877m long and a trip takes about 10 minutes.
When planning a trip to the Formosan aboriginal Culture Village park make sure to check the event calendar for special events such as tribal activities or the Cherry blossom festival!
2. European time period buildings.
As there are not really houses left from this time period I am adding in Fort Anping and fort Provintia in Tainan and Fort San Domingo in Tamsui. These are historical buildings from the European colonial time period. Fort San Domingo was used as consulate for the British for a long time.
2a. Dutch Formosa: Fort Anping (fort Zeelandia), Tainan
When Koxinga successfully defeated the Dutch he took over Fort Zeelandia and renamed it Fort Anping. It became the seat of the government of Taiwan. During the Qing dynasty the importance of the fort declined and slowly it was neglected. For the built of the Eternal Golden Castle building materials from Fort Anping was used. Furthermore during Japanese rule the inner Dutch style buildings were destroyed. It was only after the Japanese Colonial period when the fort was rebuilt as museum and renamed Anping Old Fort.
The southern brick wall just outside the front gate is the only part left from the Dutch time period.
2b. Fort San Domingo, Tamsui
In 1628 the Spanish established Fort San Domingo at the hilltop overlooking the Tamsui River. They destroyed it just before they were expelled by the Dutch in 1642.
The Dutch then built Fort Antonio near the Ruins of the old Fort. The locals called it "Hong Mao Chen" translated to "Red Hair Fortress". It is a square 2 story building with thick walls made of stones and bricks. It is 15m wide and 15 in Length. Alongside are fortifications where cannons were placed.
From 1668 the Qin empire was in control of the fort, they repaired it and added a perimeter wall. Following the Opium War the British government used the fort as consulate. To make the fort suitable for the consular services and family a Victorian style building with verandas was added on the eastern side of the Fort.
Although the actual current still standing Fort is Fort Antonio it is referred to as Fort San Domingo
Nowadays the British Consulate has moved to somewhere else and the former consulate and fort is a popular tourist attraction and museum in Tamsui.
3. Qin dynasty: Lin An Tai Historical House and Museum, Taipei
My personal favorite and a place I have visited several times now: the Lin An Tai Historical House and Museum. Located northern Taipei Lin an Tai historical house and Museum is one of the best preserved historical houses of Taiwan.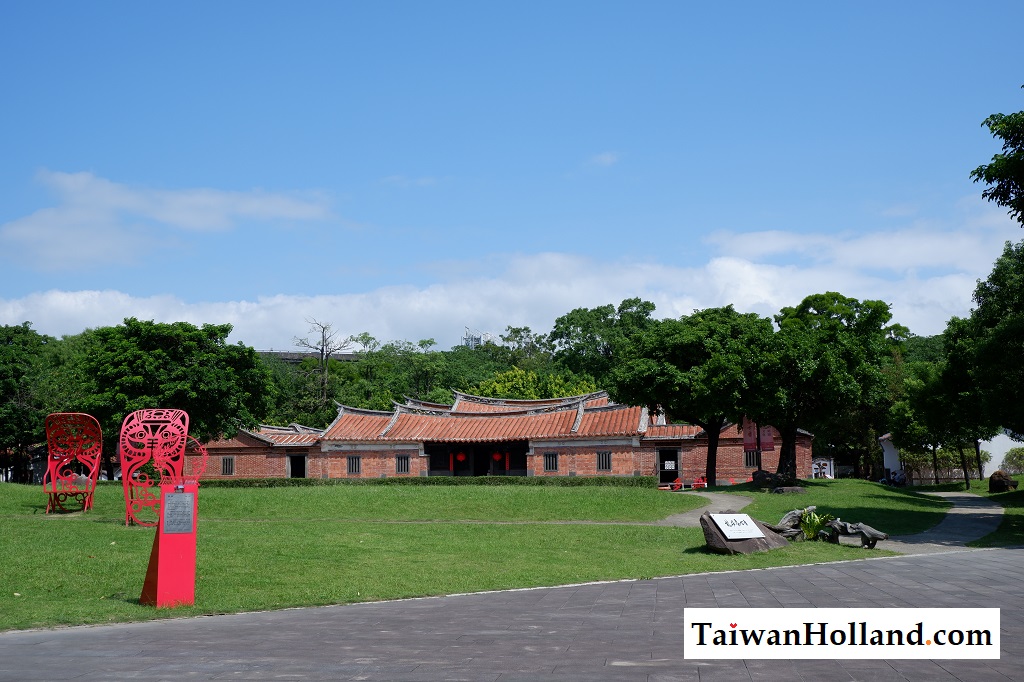 Around 1754 Lin Chin- Ming (also known as Lin, Yao-Kung) moved with his Family from Fujian province to Taiwan. His 4th son, being good at business, accumulated wealth and build a big house during 1783-1785. Later during 1822-1823 some of the side buildings were added. The house was Named "An Tai" after his hometown Anxi County and his business: Rong Tai Company.
In 1978 the house was rejected as historical site and was almost destroyed due to a nearby road expansion. Luckily due to petitions and scholars and experts a project to move it has been formed. Stone by stone the building was taken apart while documenting every step. After 20 years in May 2000 the Lin An Tai house & Museum was rebuilt in a different location and open to the public.
Interesting fact is that originally the house was built and oriented according Feng Shui. The front of the house facing a mountain. To replicate that in its new location an artificial hill was shaped (13) on the map. This makes also a perfect location to make good photos of the house!
4. Qin dynasty: Lin Family Mansion and Garden, Taipei
Also in Taipei is the Ben-Yuan Lin Family Mansion and garden. This mansion is has the most complete private garden left in Taiwan. Most Chinese-style mansions and gardens didn't pass the test of time but The Ben-yuan Lin family house and garden was restored and brought back into its former glory.
The Lin family moved to Taiwan in 1778 from Fujian. He and his son were good merchants and quickly earned good money. During1847-1851 the Lin Family to safely continue business, there were may local wars during the time period, the construction of the mansion and garden started. Over the next years the family became the most wealthiest family of Taiwan and they expanded their property.
After the Chinese-Japanese war Taiwan was ceded to the Japanese in 1895 and the Lin Family moved back to mainland China. Under distance management slowly the mansion and garden went into decay. From 1949 for a while it was used as home for refugees from the civil war.
In 1977 the Lin family donated ownership and 11 million New Taiwan Dollars to the Taipei County Government for renovation. From 1982 until 1986 the Mansion and Lin Family Mansion and Garden were renovated at a cost of 156 million Taiwanese dollar paid by several organizations and now it is a historic site enjoyed and visited by many tourist and Taiwanese.
5. Qin dynasty : Scholar Huang's Residence, Yilan (National Center for Traditional Arts)
The National Center for Traditional Arts is a fun and dynamic Museum created around traditional culture, art and talents. When you enter the museum you see a Boulevard with shops where traditional arts and products are shown and sold. There is a waterfront boulevard where you can take a boat ride. You can visit the Guanghsiao shrine. Most of the time there will be interesting exhibitions held and there is also a theatre were plays and music are performed. Near the Wenchang temple is a small puppet theatre where traditional puppet plays are played for the little children. Shops sell traditional foods and goods.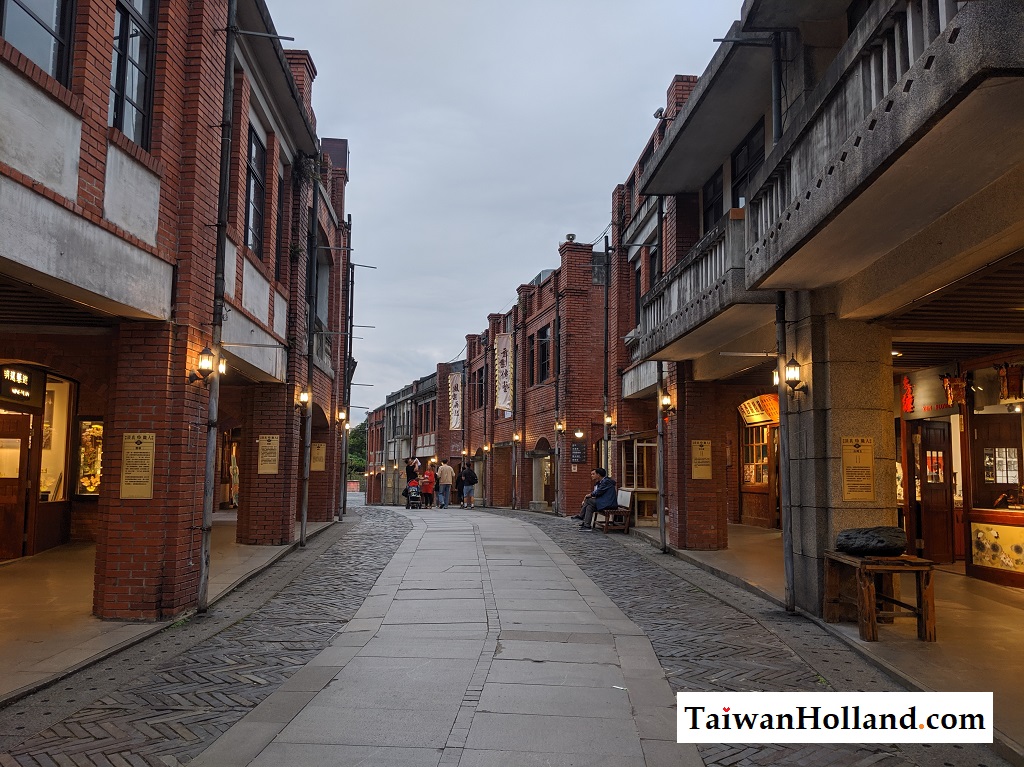 Located in the northside of park is Scholar Huang Residence. Originally built in 1877 it stood in front of Yilan Cities Yoai Department store and was filed for destruction in the 1990's. In June of 2001 it was moved to the Park for restoration and preservation. Again every brick, beam and tile was slowly dismantled and recorded so a lot could be learned from the traditional building techniques and it also could be restored exactly the way it was before.
Scholar Huang Residence, as the name suggests was home to Yilan's first-degree scholar Huang Zuan-Xu.
I tried to find more information about the Scholar Huang but I could not find any. If you know more about him or his life I would love you to contact me and let me know!