Finally! Keukenhof is ready to receive guests again!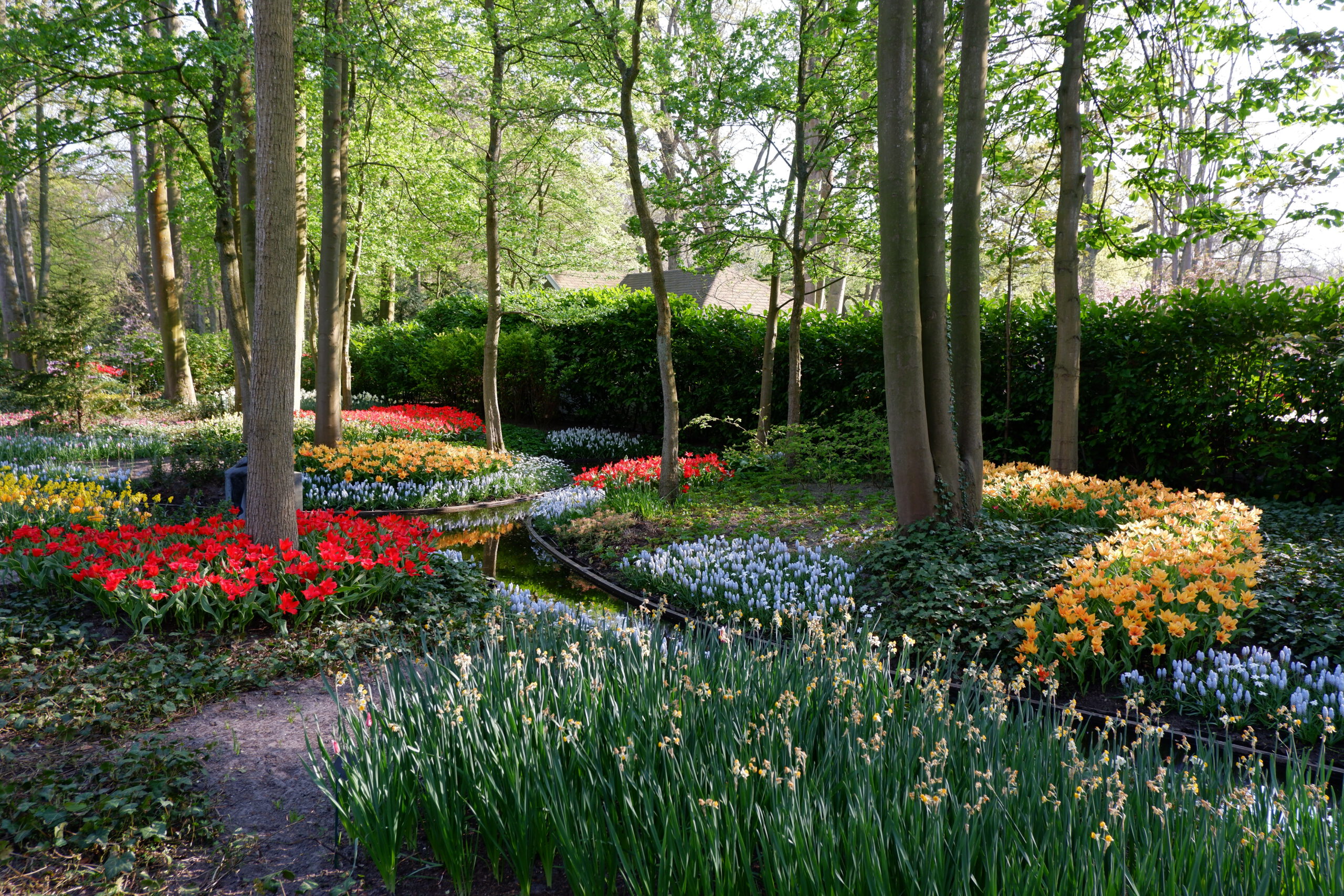 When you think about Holland the first thing that comes to mind are windmills and Tulips. Keukenhof is the world famous park where in spring of every year the tulip, the most popular Dutch flower, is exhibited.
Every year millions of visitors come visit Keukenhof unfortunately in 2020 and 2021 it didn't open due to COVID19 situation but is Keukenhof going to open in 2022? The answer is yes! 2022 will be no different!
Keukenhof is already to open! From March 24th until May 15th the park is open! 7 million bulbs are planted, which is good news to all of us Tulip lovers!
This years Keukenhof theme: 'Flower classics'.
Every year there will be a certain theme. Last year it was "A world of Colours". together with a special Miffy mosaic to celebrate her 65th birthday. This year the theme wil be flower Classics. Flowers are inspiring artwork for many centuries, replicas of famous paintings can be seen in the park including the 'girl with the pearl' and 'the impossible bouquet'.
Keukenhof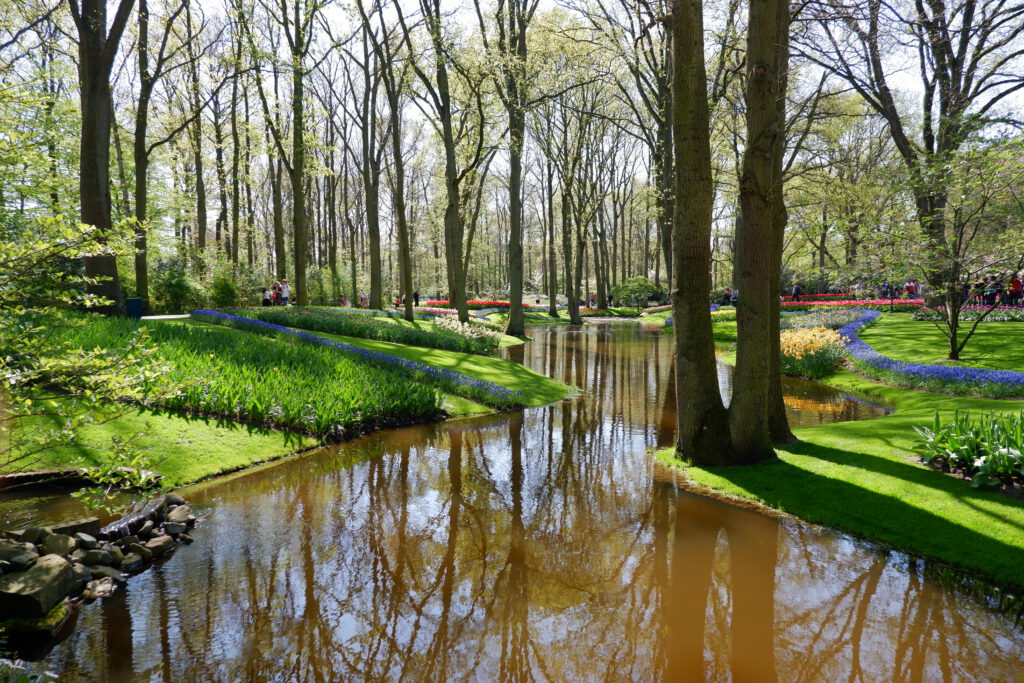 Keukenhof Park map and areas
The park has 6 individual areas named after members of the Dutch royal family. Each with its own beautiful flower show.
Wilhelmina pavilion
Restaurant,shop and resting area.
Juliana pavilion
An exhibition about Tulpomania, the tulip mania which had the Dutch in their grip in the 17th century! also general Bulb information and history of the flower can be found
Beatrix pavilion
The Beatrix pavillion hosts for the duration of this years park opening (24 March-15th May) the Anthurium and Orchid show. The whole pavillion will be filled with thousands of Orchids of all kinds of colours and shapes.
Willem-Alexander pavilion
Another flower show a restaurant, shop and resting area.
Irene restaurant and shop
Restaurant,shop and resting area..
Oranje Nassau pavilion
The Oranje Nassau Pavilion hosts a different, temporarily, flower show every week.
| Date | show |
| --- | --- |
| 07/04/22 – 12/04/22 | Rose show |
| 14/04/22 – 18/04/22 | Daffodils and special bulb show |
| 20/04/22 – 25/04/22 | Alstroemeria show |
| 27/04/22 – 02/05/22 | Lisanthius show |
| 04/05/22 – 09/05/22 | Chrysanthemums and Calla show |
| 11/05/22 – 15/05/22 | Carnation and summer flower show |
flower exhibitions in the Oranje Nassau pavilion at Keukenhof
Park map
The park map can be viewed by clicking on the button below.
Keukenhof special event weekends
The first weekend of April there is the Holland heritage weekend, a weekend with traditional Dutch music, old crafts, costumes, also cheese and of course tulips.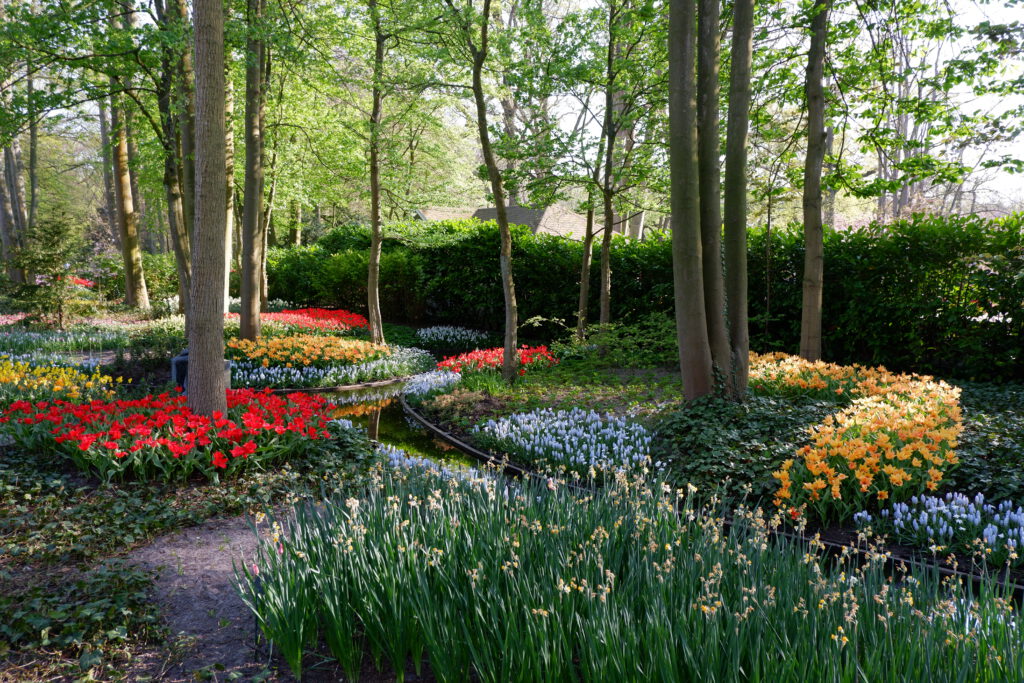 Current flower report
Click here for the latest flower report to check if tulips are flowering and it is time to visit!
How to buy tickets for keukenhof
Tickets can be bought only online at the Keukenhof website
The cost of a ticket is €9,00 for kids and €18,50 for adults.
| | |
| --- | --- |
| Age group | Cost (€) |
| Adults | €18,50 |
| kids (0-3 yr) | free |
| kids (4-17 yr) | €9,00 |
| groups (>20pers) | €17,00 |
| parking fee (cars) | €6,00 |
Keukenhof Entrance prices as of 01/12/2022
From March 23st all Covid restrictions in the Netherlands are lifted!
Mind the following:
Even all the restrictions are lifted Covid is still around the corner. So when possible still keep social distance or wear a mask in crowded spaces. Eventhough it is not mandatory anymore You wouldnt want to get it during travel would you?
Things to consider if you want to go to keukenhof:
you need to book in advance on www.keukenhof.nl