Should I go to Zaanse schans or Kinderdijk?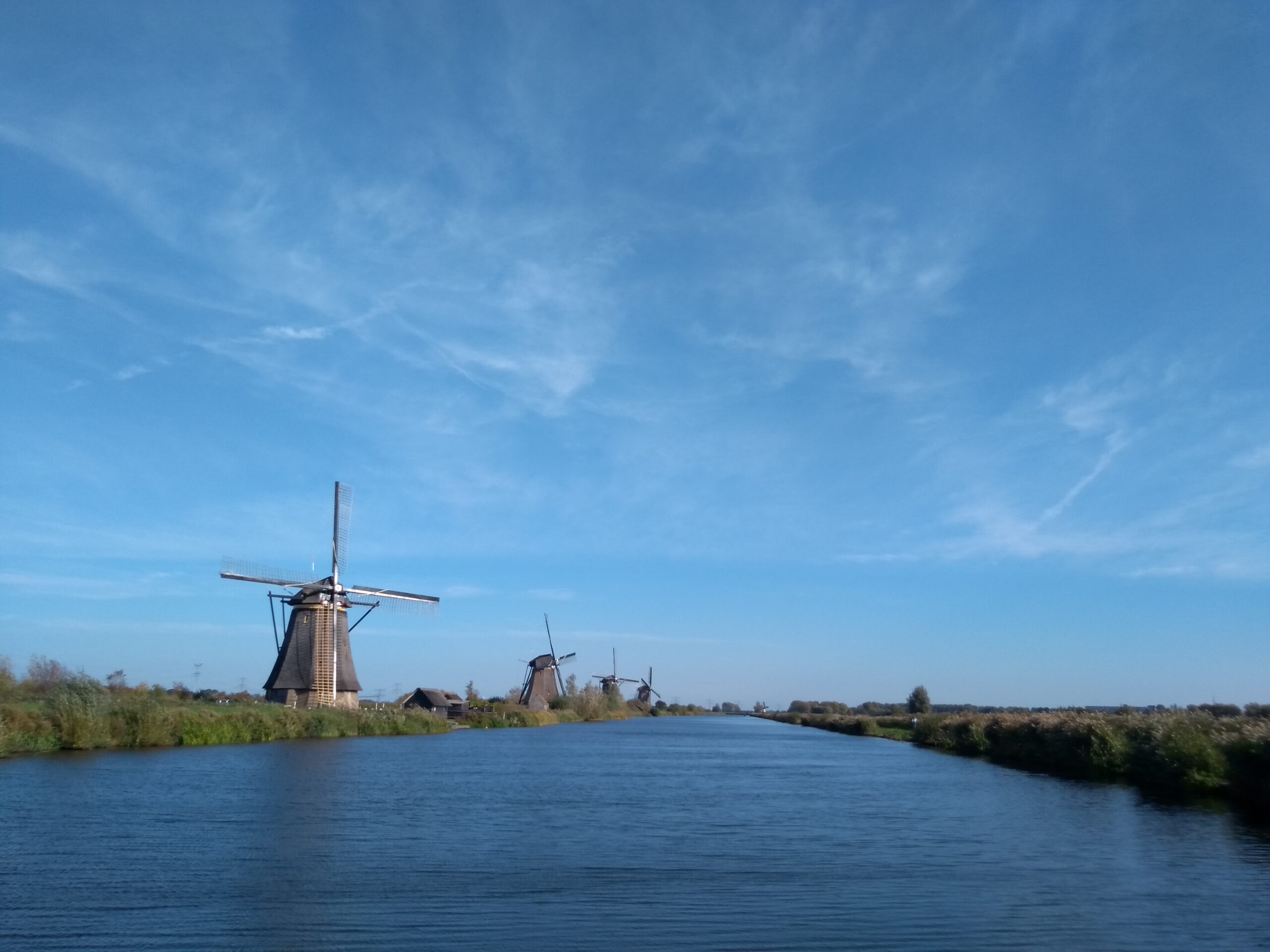 Zaanse schans and Kinderdijk are the best and fun locations to have a look at the Dutch windmills. If you are planning to only stay in Amsterdam choose Zaanse Schans, it is more closeby and there are a lot of things to see and do. Both locations are easily to travel to using public transport. Kinderdijk being more far from Amsterdam and therefore is slightly less busy than Zaanse Schans, If you are planning to travel in the Netherlands and like the outdoor then I would definitely recommend to go to Rotterdam and have a visit in Kinderdijk for historic windmills.
| | | |
| --- | --- | --- |
| | Kinderdijk | Zaanse schans |
| Accessibility | + | ++ |
| cost | ++ | ++ |
| things to do/diversity | +/- | ++ |
| travel with family | + | ++ |
| best for photos | + | ++ |
| authenticity | ++ | + |
If a location gets more ++ it means its better/cheaper
Introduction
When you search for places to see windmills in the Netherlands you will quickly find Zaanse Schans and Kinderdijk as the top two locations to visit but how to choose between them? Why are Zaanse schans and Kinderijk special? What are the differences? In this article I will compare them so you can make a good decision.
Table of contents
Method
I will be comparing Kinderdijk and Zaanse schans by asking myself different questions about the two locations. Of course every traveler is different and you can read and decide by yourself what suits you best. The topics I will discuss are:

1) Accessibility: How easy is it to get there?
2) Diversity: what things can you do at each location.
3) Authenticity
4) Where to go if you travel with family, or alone.
5) Where to go for the best photos?"
6) Cost comparison: between visiting Kinderdijk and Zaanse schans,

What is Zaanse schans?
The Zaanse schans was founded in 1961 to recreate the typical Zaanse residential areas of the 18th century and showcase it for future generations. Typical traditional houses and shops were moved to the location, together with wind windmills of different types already standing there.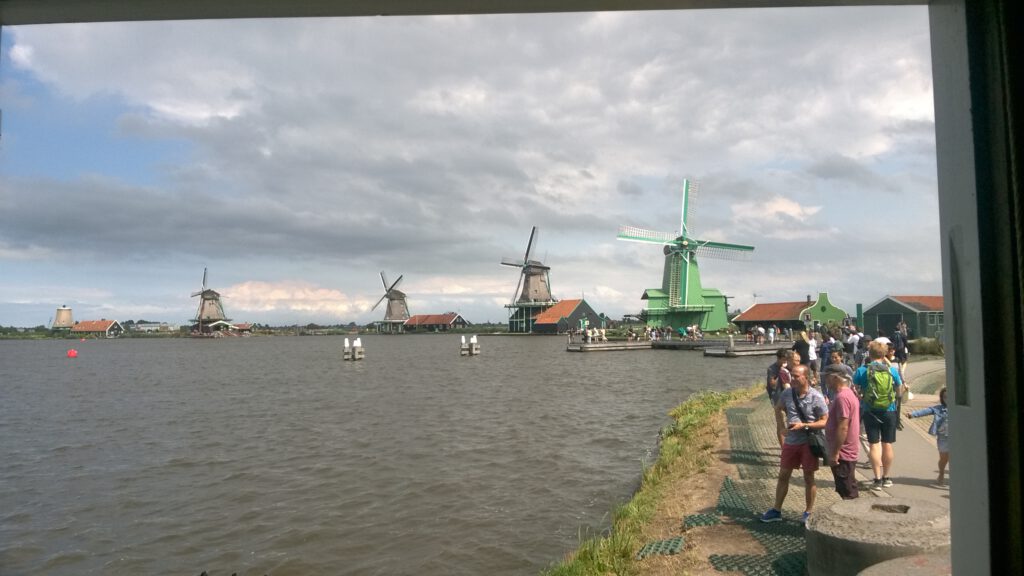 Why has Zaanse schans so many windmills?
In the 18th century the Zaan district was the industrial zone of Holland. Since the invention of converting wind motion of the mill blades into a vertical sawing motion, the speed of commercial shipbuilding grew enormously. Soon also other industrial windmills like spice, flour, and oil mills were developed. At its peak the Zaan district had around 600 windmills and 26 shipyards were building between 100-150 ships a year.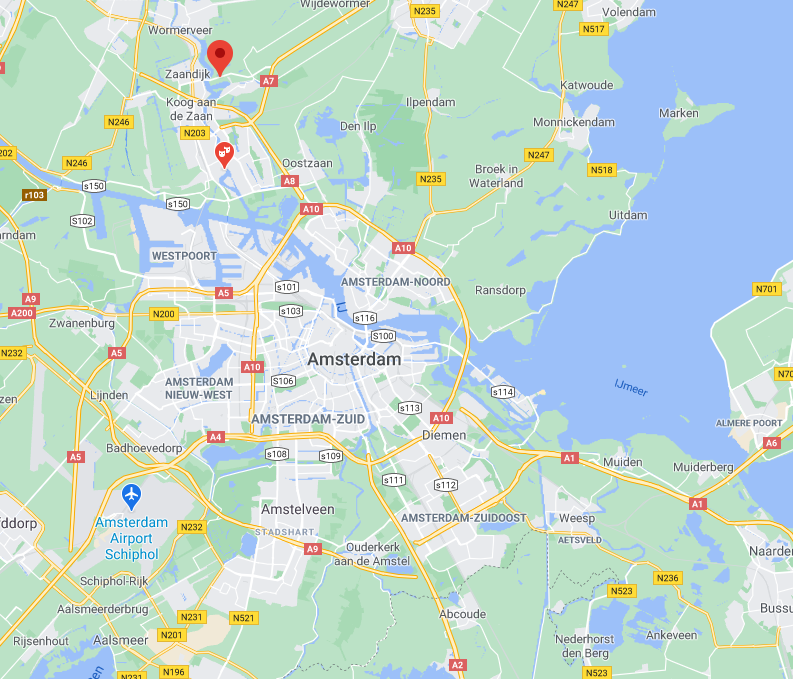 What is Kinderdijk?
Kinderdijk is a UNESCO world Heritage site just east of Rotterdam.
This historical site shows how the Dutch battled against water, the 19 windmills from the 18 century are all standing in a close proximity of each other and where actively used until the mid 1940's to pump water out of the polders. Descendants of the families working on the mills back then for a living still live in the windmills now. The Kinderdijk windmills teach us about Dutch history but also, even now in the 20th century, are standing by as back up if need be.
Accessibility: How easy is it to travel to Zaanse schans or Kinderdijk?
Both are popular tourist destinations and are easy to visit by taking the waterbus or ferry. Kinderdijk is easy to visit by waterbus but by other public transport it takes quite a long time also the parking lot is small if you want to go by car. Zaanse schans however is also easy to visit by train, and has plenty of parking space.
| | | |
| --- | --- | --- |
| | Kinderdijk | Zaanse Schans |
| Accessibility | + | ++ |
Diversity: How much things you can do at kinderdijk or Zaanse schans?
At Kinderdijk you can visit 3 windmills and take a boat tour. Also there is a museum shop and 2 restaurants. At Zaanse schans you can visit 5 windmills, multiple museums of different topics, several souvenir shops and take a boat cruise. Also the windmills are of more different types (sawing, grinding, water etc.) while the mills at kinderdijk are all water mills. Zaanse schans is much more diverse.
Hiking at Kinderdijk
If you want to do a hike at kinderdijk I found a good hiking route you can follow. It is 20km however it also shows a shortcut to make it around 10km. If you are the outdoor type choose Kinderdijk!
| | | |
| --- | --- | --- |
| | Kinderdijk | Zaanse Schans |
| Diversity | +/- | ++ |
Authenticity
If you look for authenticity then go for kinderdijk. The place almost looks exactly of how it was back in the 1650's when the windmills were built. No mills are added. All 19 mills are still there and work!

At Zaanse schans the windmils are authentic but the place is build to show the history of Zaanse schans of the 18th century. Typical buildings of the time are added and more different windmills are still being moved to there. The result is that the place feels a bit touristic.
| | | |
| --- | --- | --- |
| | Kinderdijk | Zaanse Schans |
| authenticity | ++ | + |
How much time does it take to visit Zaanse schans or Kinderdijk?
I think you need minimum half a day at Zaanse schans and a full day if you want to see every museum and do the boat tours. Have a look at Kinderdijk takes half a day. 1 hour boat + 2 hour at Kinderdijk. As the boat comes and goes every 1.5 to 2 hours. You might want to catch it because else you need to wait another 2 hours.
Which one is better to visit with family Zaanse schans or Kinderdijk?
Are you traveling with family, both with elderly people or with little children I would suggest Zaanse Schans just because there is more places to rest and go inside if the weather becomes bad. For example with children you can go to the verkade museum. Which is a famous Dutch cookie company. Cookies are more fun than windmills right?
| | | |
| --- | --- | --- |
| | Kinderdijk | Zaanse Schans |
| travel with family | + | ++ |
Where to take the best photos of windmills in the Netherlands?
Both Kinderdijk and Zaanse schans are the best places to take good photos of windmills. Zaanse schans is better just by a little bit. The reason being that as a Museum park all the windmills are put into work every day. Also the typical wooden windmills from Zaanse schans are painted in very vivid colors which makes very colorful photos!

Kinderdijk is also very good. However only on Saturday it is a fixed day where all mills are having sails and are put into work. Which means Saturday is a better day for photos than other days. (The museum mills will put to work everyday)
| | | |
| --- | --- | --- |
| | Kinderdijk | Zaanse Schans |
| Photos | + | ++ |
Are drones allowed at Kinderdijk and Zaanse schans?
I am not an expert at this but technically it is allowed to fly with a drone at Kinderdijk as long as you don't fly near crowds (<150m), keep distance from the windmills (<50m from buildings) HOWEVER I would strongly discourage you to do so. Especially at Kinderdijk real people live at the windmills. They maybe are used to having people photograph the mills (their houses!) but having drones fly over their heads with the possibility to film their gardens and their houses is different matter regarding their privacy.

Flying drones at the Zaanse Schans is only permitted after permission from the Zaanse Schans Foundation and only if the operator possesses an ROC (RPAS Operator Certificate) and the legal rules are observed. Besides asking for permission I would suggest fly before or after opening times (reason: don't fly near crowds).
Cost comparison between Kinderdijk and Zaanse schans
The average cost of visiting Zaanse schans is €32,50. That is more expensive than Visiting Kinderdijk at € 24,00. However this difference is also due to the amount of attractions and things you can do at Zaanse schans. If you travel on a budget visiting Zaanse schans (€ 7,50) is cheaper than visiting Kinderdijk (€ 8,80).
| | | |
| --- | --- | --- |
| | Kinderdijk | Zaanse Schans |
| Cost | ++ | ++ |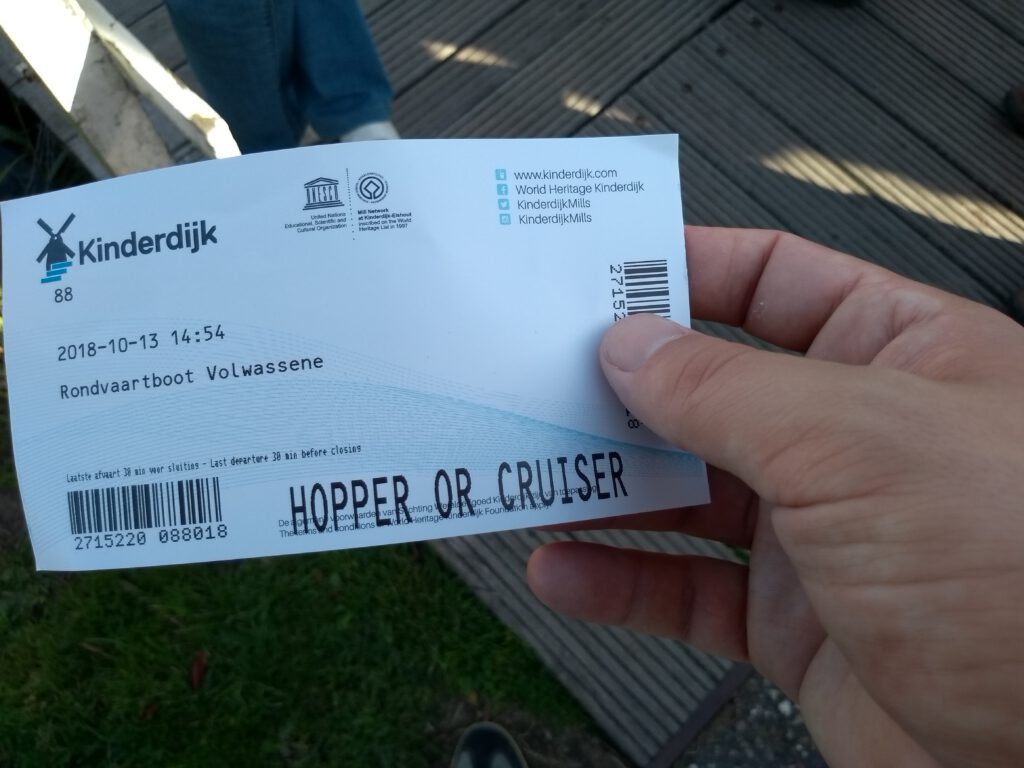 Bonus tip: If you just stay for a couple of days in the Netherlands and don't have time to go to Kinderdijk or Zaanse schans. Almost every city in The Netherlands has windmills which you can visit. For example: Amsterdam has windmill De Gooyer which is the tallest windmill of the Netherlands. Located just on the outer canal ring. (There is a brewery next door too so you can go for a beer whilst enjoying the view of the canal and windmill 🙂 )