A Taiwanese videogame: The Legend of Tianding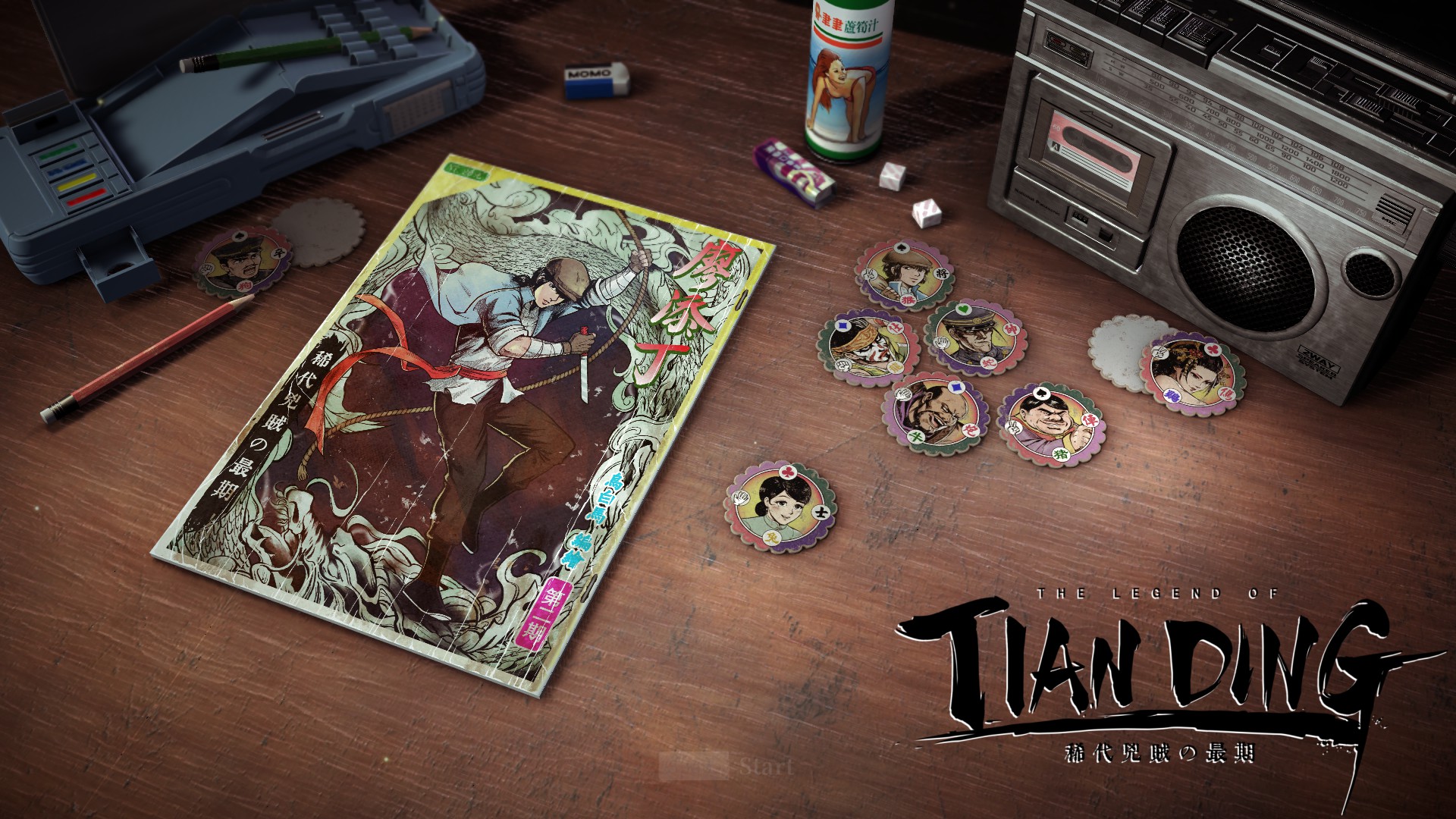 As winter is approaching and the temperatures drop, and also with Covid cases in the Netherlands rising. I'd like to spend my time indoors. One of the things I like to do is to play casual games on my computer.
Recently I found a game called The Legend of Tian-ding. A sidescrolling action adventure game. Now what I really like about the game and what this game makes so interesting is the story and background setting.
The story sets in early 1900's Taipei. An interesting time as Taiwan was just a couple of years under colonial rule from Japan. It was a time where industrialisation came up but also the traditional ways of living still were found. You play as Liao Tian-Ding a small criminal opposing the Japanese rule.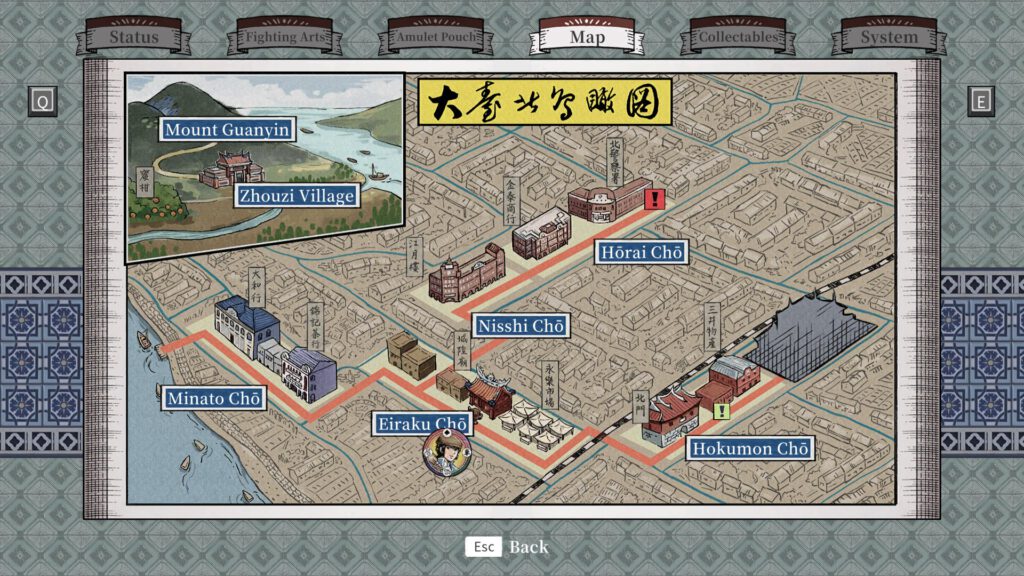 Who are the makers?
The developer of the game is Creative games & Computer Graphics Corp or in short CGCG. They are a small indie developer from Taiwan which over the last two and a half year worked with about 7 people on this game.
GCGC say their mission is to promote Taiwanese stories through game development.
In an interview with pressplaynews the makers tell that they tried to increase authenticity of the game by investigating and looking into historical facts and legends about Tian-Ding. As player of the game you will also relive the locations and events as they happened historically. In this way players of the game not only enjoy a fun game but also get to learn more about Taiwan's culture.

Who was Tian-Ding?
Liao Tian-Ding was born in currentday Taichung and lived from 1883-1909. During his lifetime Taiwan was under Japanese rule. He robbed and commited larceny and thereby frustrated and foiled the oppressive japanese rulers. He died in 1909 in a cave in bali district nearby Taipei city. Stories about Tian-Ding where told all over Taiwan and although he was a criminal, currentday he is also known by the Taiwanese as a folk hero and as the 'Taiwanese Robin Hood'.
In memory of him a temple was built in Bali district which still can be found there. Since the 1950's up to now several movies and plays depict the story of Liao Tian-Ding.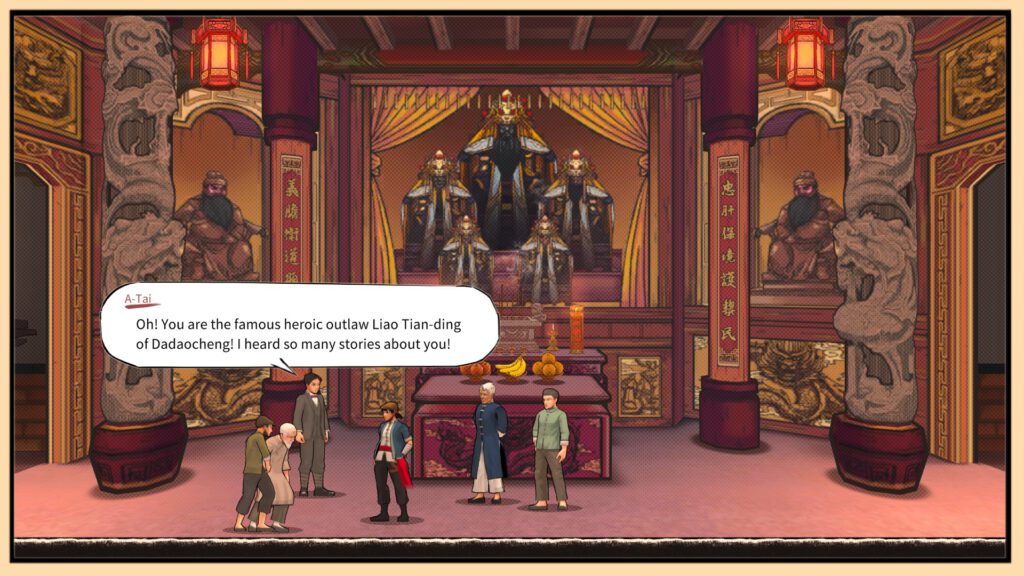 Review: Personal opinion of the game
I really like the atmosphere and style of this game. It is a fun easy going beat 'm up side scroller.
I use a controller to play the game but you can just as easy play it with keyboard and mouse. At the time of writing I played a couple of hours and am still early in the story. I think I played enough to give you my opinion of the game without giving too much spoilers.
Tian-ding, bored of staying in the mountains and against the will of his kungfu master he sneaked off and went to Taipei city.
You'll start of on the streets of Taipei and soon you will notice a local merchant suppresses and misleads the locals. Time for you to do something about it! You have several skills to your use to fight your enemies. You can punch and kick. But also you can use a robe to steal the enemies weapon and use it against them. Its a quite fun mechanic which gives a lot of diversity to the fights. While you go deeper and deeper into the story on the way you'll master more stronger kung fu skills to overcome your enemies.
The game plays quite casually however if you want you can crank up the difficulty to make it more challenging if you like. Also there are plenty of moments you can save your progress.
What makes the game great in my eyes are the graphical style and gameplay: A sort of comicbook style versus martial arts, where fluid gameplay and great story telling sucks you into the game. The music complements the game perfectly.
Its a fun game and I would definitely recommend buying this game.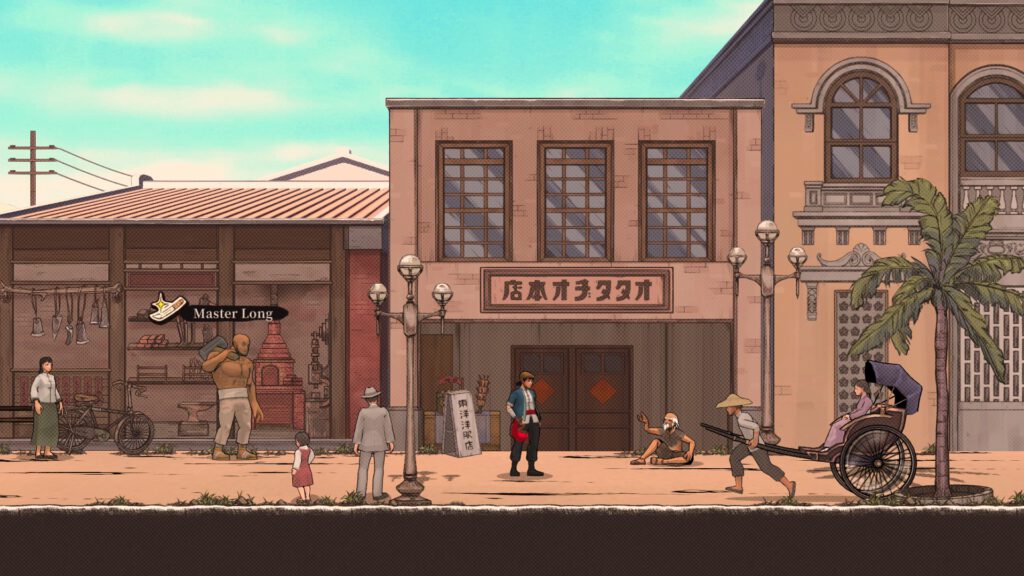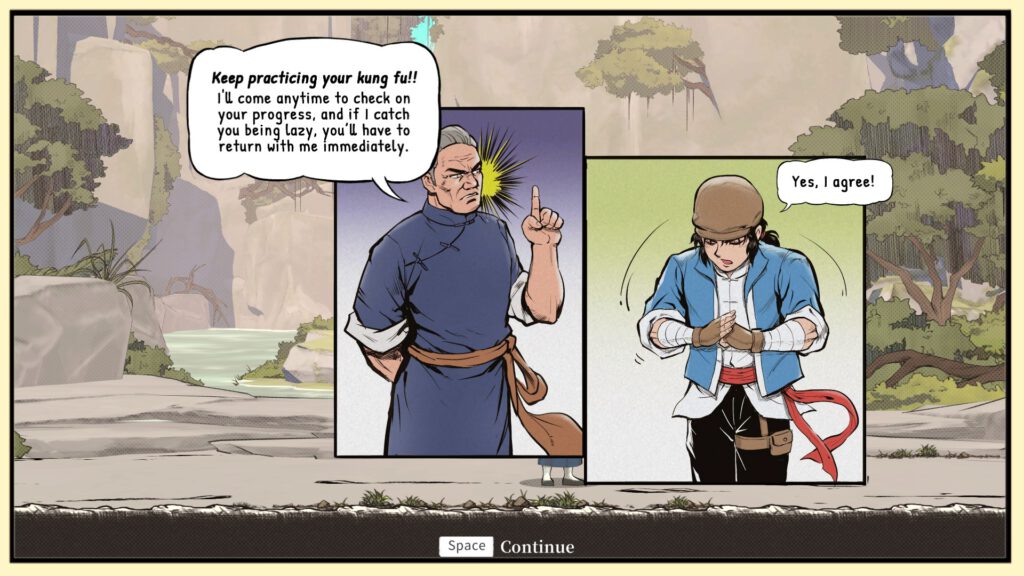 Where to buy the game The Legend of Tianding?
Since Nov 1. 2021 the game is available for pc in the Steamstore for about $19,99.
A version for the Nintendo Switch will be released soon.