12 Inspirational ideas for your travel to Taipei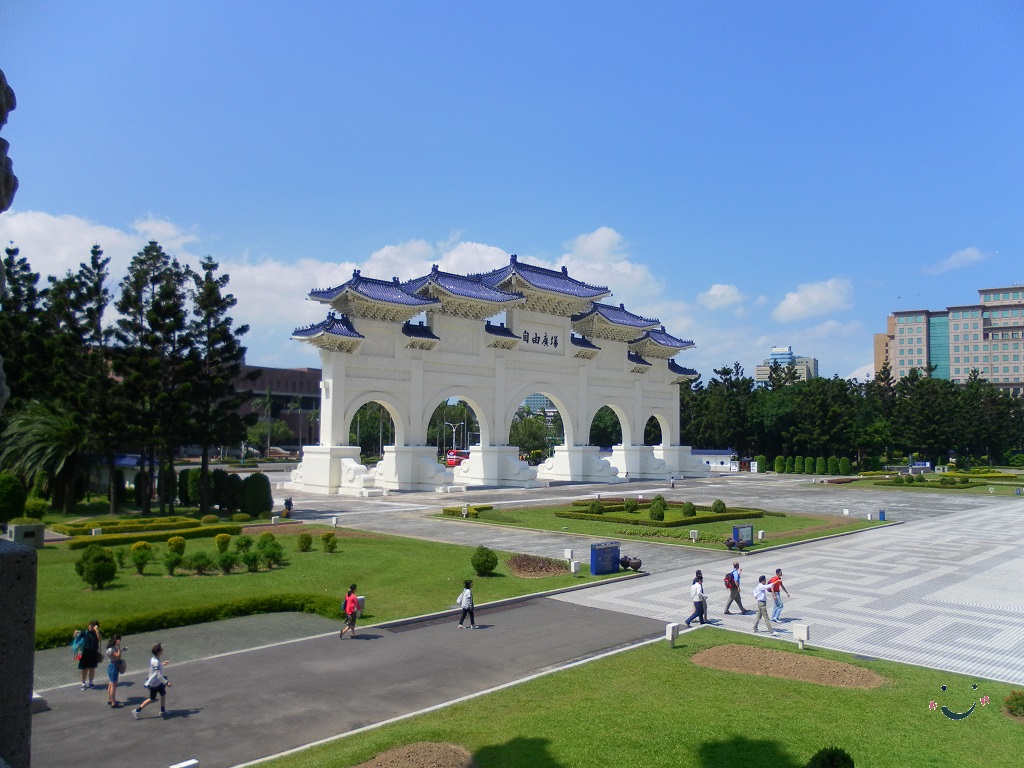 There are so many amazing places to see and visit in Taipei. More than I can write about! On my travels to Taiwan I took many photos. I would like to share my experiences and give you some inspiration for your travel to Taipei! Hereby in a totally random order some inspirational ideas to spark your interest!
1. Taipei 101
The Amazing Taipei 101 tower. It is 508m tall and can be seen from far. It is one of the iconic landmarks which marks the prosperity and welfare of Taiwan. On the first floors of the complex is a shopping mall (also one floor with luxury brands) located as well as a food court where you can find all kinds of delicious food. Taipei 101 is located in the Xinyi district, a popular district where you can do lots of fun things.
How to get to Taipei 101?
Take the red line metro toward Xiangshan, exit Taipei 101/World Trade Center Station (Xinyi)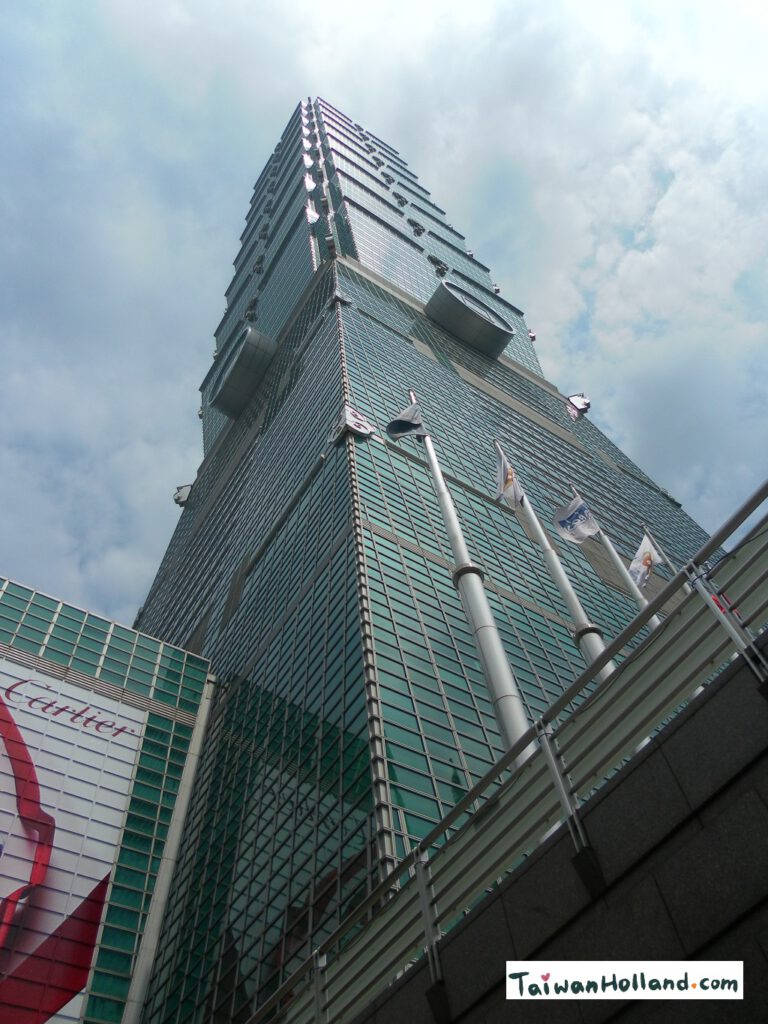 2. Chiang Kai-Shek Memorial Hall
Chiang Kai-Shek Memorial Hall is built in memory of the former president of the Republic of China Chiang Kai-Shek.
The memorial Hall is a big white building with a blue octogonal roof. The number 8 symbolises good fortune hence the octogonal shape is chosen. The stairs to the entrance has 89 steps to represent the age of Chiang Kai Shek when he passed away.
When you pass the main entrance you will enter the main hall where a large statue of a sitting Chiang Kai-Shek is placed flanked by two Taiwanese flags. Guards are standing on both sides and a guard ceremony is held at certain times.
Underneath the Hall is a library and a museum about Chiang Kai-Shek. Often you also will find exhibitions of different artists.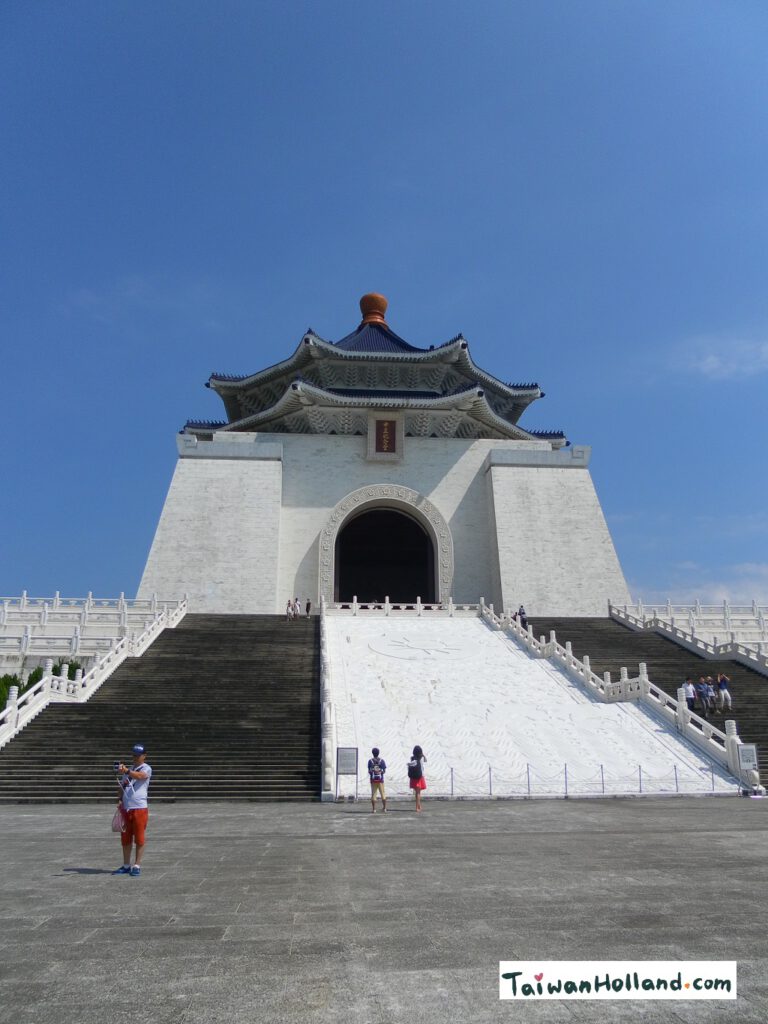 3. Liberty Square and liberty square Arch
In front of the Chiang Kai-Shek memorial hall lies Liberty square with at its base a biggate called the gate of Integrity (大中至正) sometimes also reffered to as Liberty Square Arch. Liberty square is served as a place for public events and gatherings. On the side of the plaza are the National Theater building and the Concert hall there are also parks with ponds. Its a really fun place to walk around.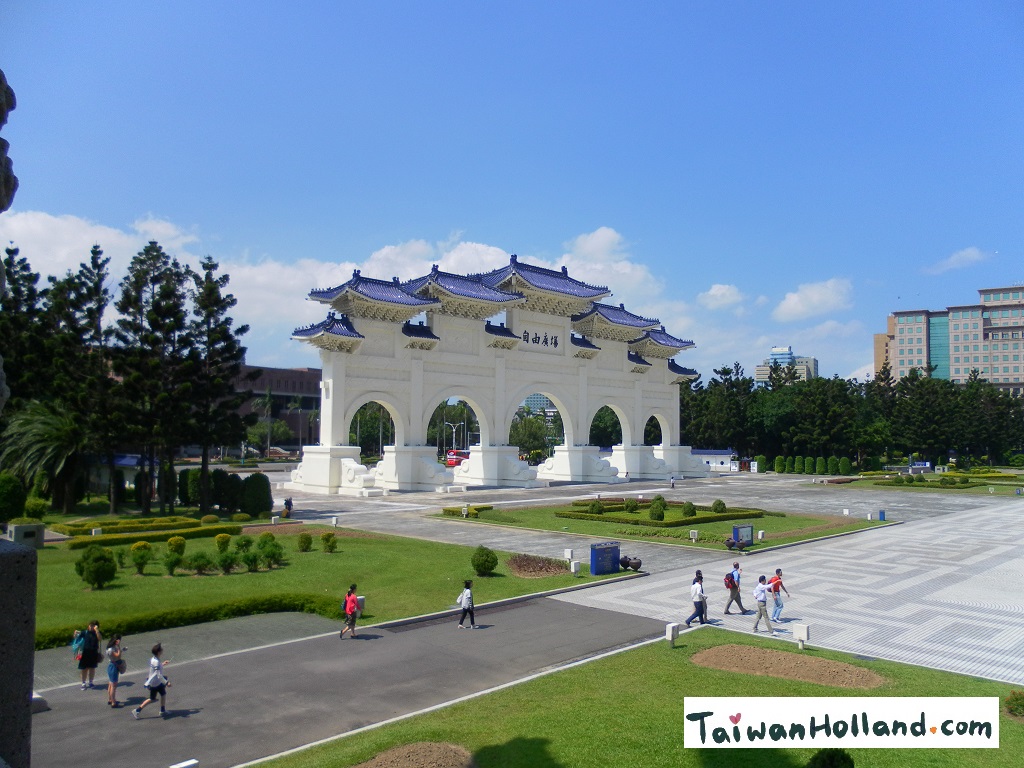 4. National palace museum
The national palace museum has one of the largest collections of Ancient Chinese artifacts and artworks. Its collection shows centuries of Chinese history from its early dynasties until modern age. Among the artifacts are pottery and ceramics, carvings, weapons, paintings. The collections is seldom borrowed to other museums so Taiwan is the only place in the world where these items can be seen.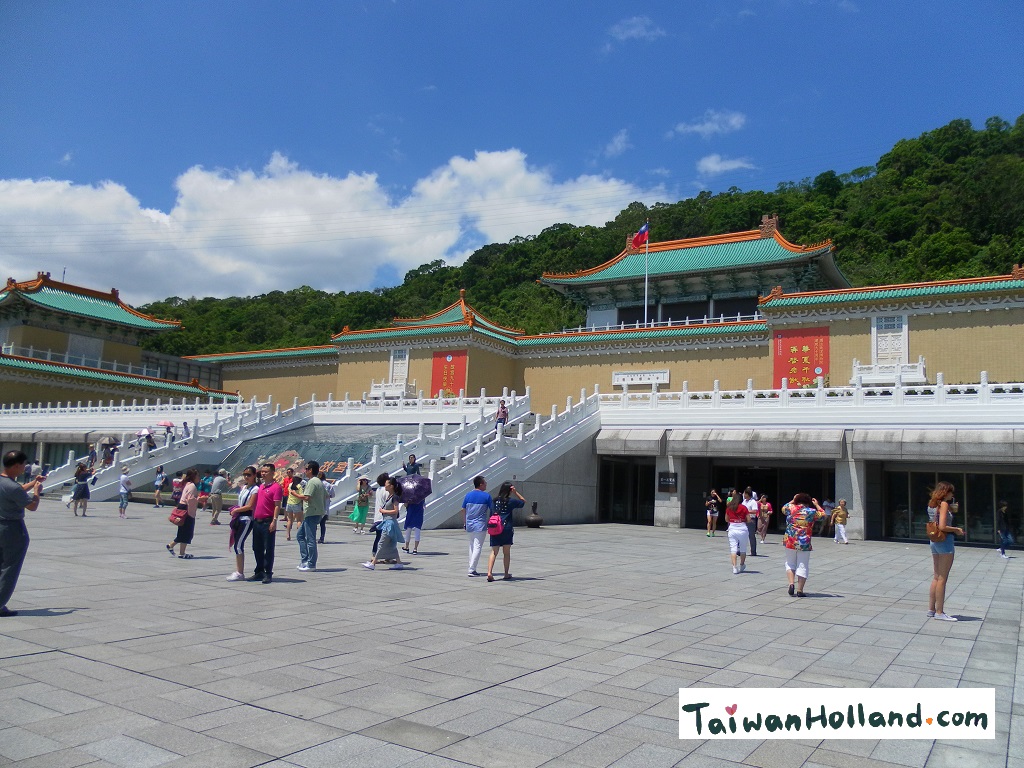 5. Presidential Office Building
The Presidential palace is a Renaissance-baroque styled building built in the early 1910s when Taiwan was part of Japan. It is now the work place of the President of the Republic of China. It is located in the Zhongzheng District. Every year on 10/10 day. The national Day of Taiwan a parade will be held and will pass by the presidential office.
Adress Presidential Office Building Taiwan :
122 Section 1 Chongqing South Road, Zhongzheng District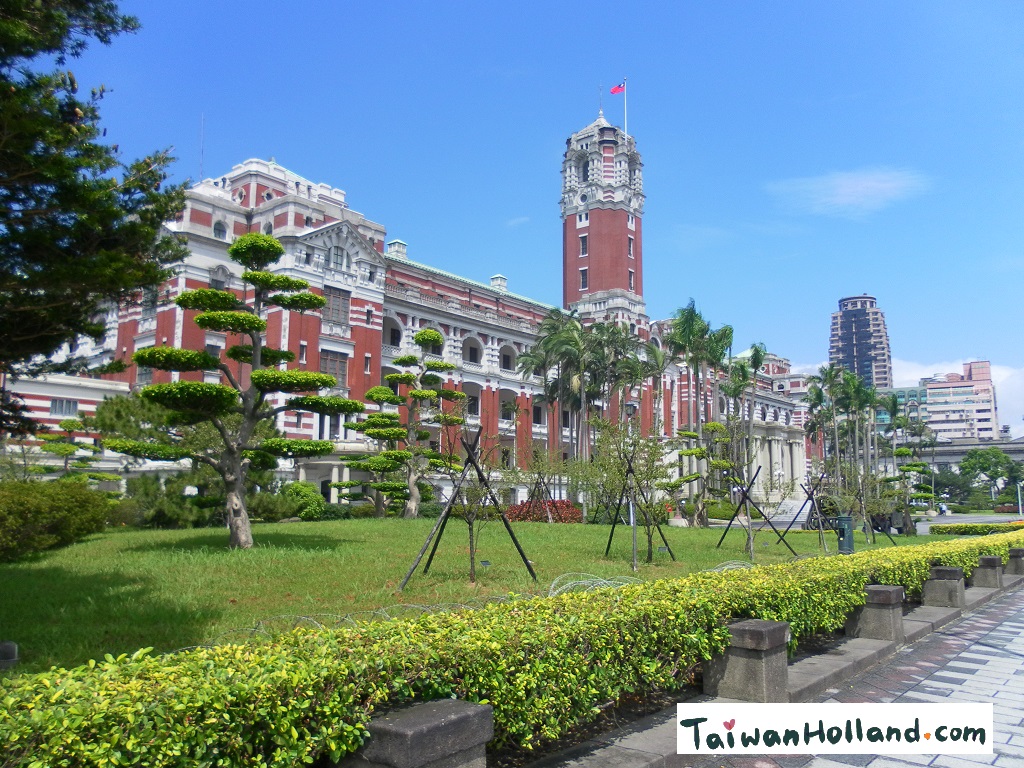 6. Xingtian temple (行天宮)
Xingtian Temple is a popular temple dedicated to Lord Guan Di, a patron god of businessmen. The temple is built in 1967 and you will notice it is decorated with lots of dragons and phoenixes. It is located in the Zhongshan District. It is also known as the first temple to ban the burning of incense in order to reduce air pollution.
Address Xingtian temple :
109, Minquan E. Rd. Sec. 2, Taipei, Taiwan 10482,
Website: Xingtian temple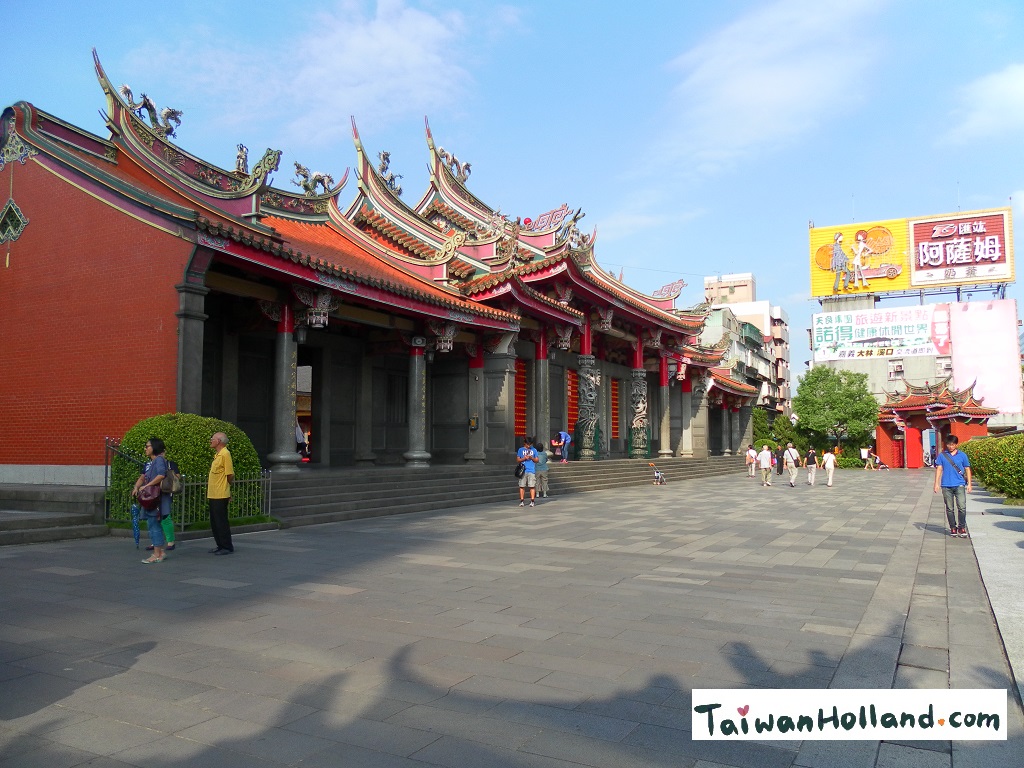 7. Xinfu covered market (next to longshan temple)
Xinfu market is an indoor market just next to Longshan Temple. When you enter you find all kinds of shops where locals get their food. It's a fun market to go to after visiting the temple. You can buy fresh fruits, candy, snacks or just have a look at what else the shops have in store.
8. Taiwan National museum of history
The Taiwan National museum of history is a history and archeology museum and has a large collection of human and animal history among them many cultural artifacts, but also fossils and dinosaur bones.
The museum is currently closed for renovation until 2023.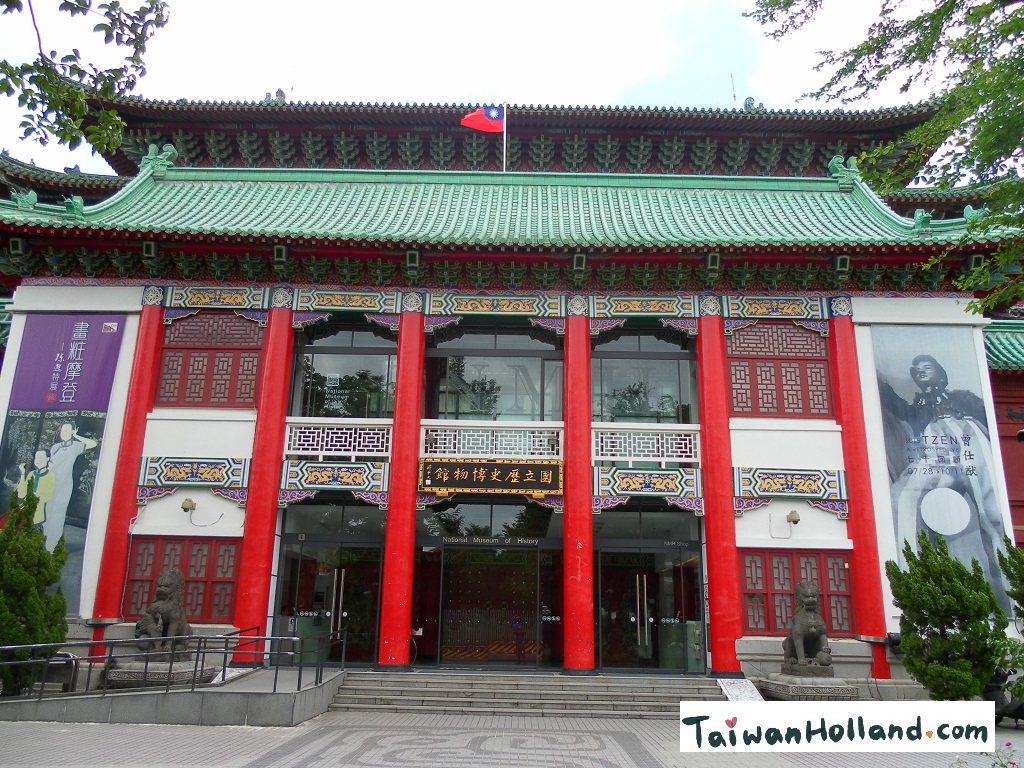 9. Taipei Botanical garden
Next to the Museum of history lies the Taipei Botanical garden, If you like flowers and plants or anything botanical this is the place to go in Taipei! Established in 1921 during Japanese rule it is used for academic research and natural sciences. It now has over 1,500 species of plants. Also a Qing dynasty administration building from 1888 can be found in the garden.
Whether you are interested in all kinds of plants and flowers or just want to take a stroll in the garden. This is where you should go!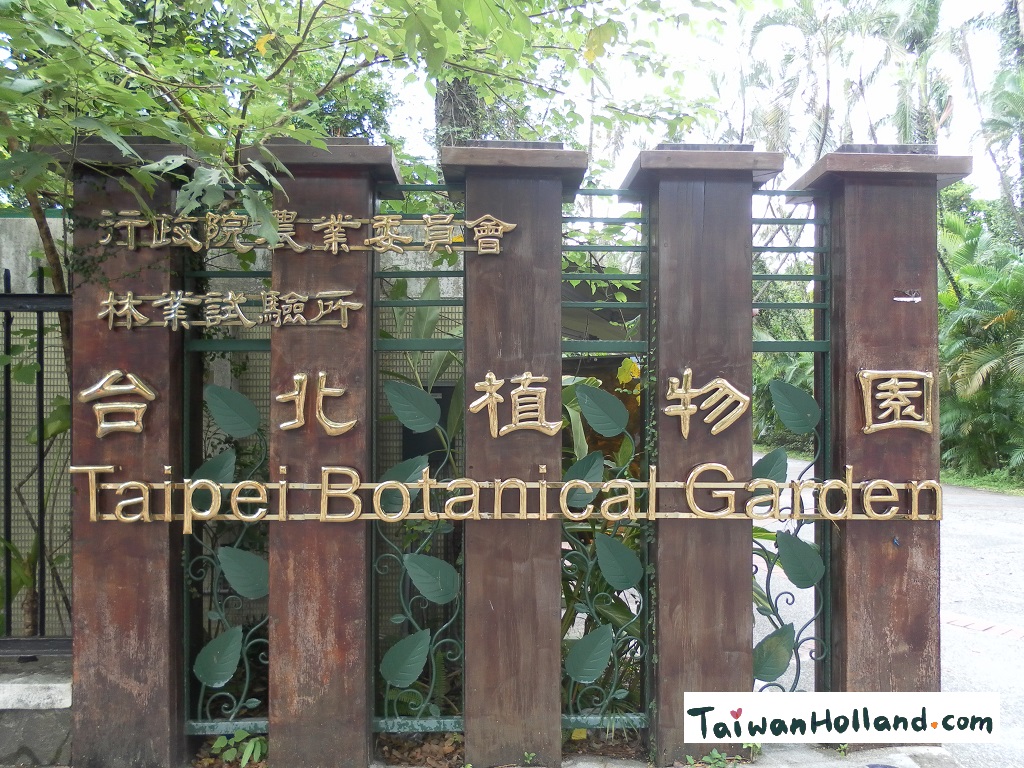 10. Shillin Nightmarket!
The biggest Nightmarket in Taipei. Walk around and experience Taiwan at its best. Go ahead and try the many delicious Taiwan dishes. Or have a look at the many shops. Shillin Nightmarket is very popular so it can be quite busy!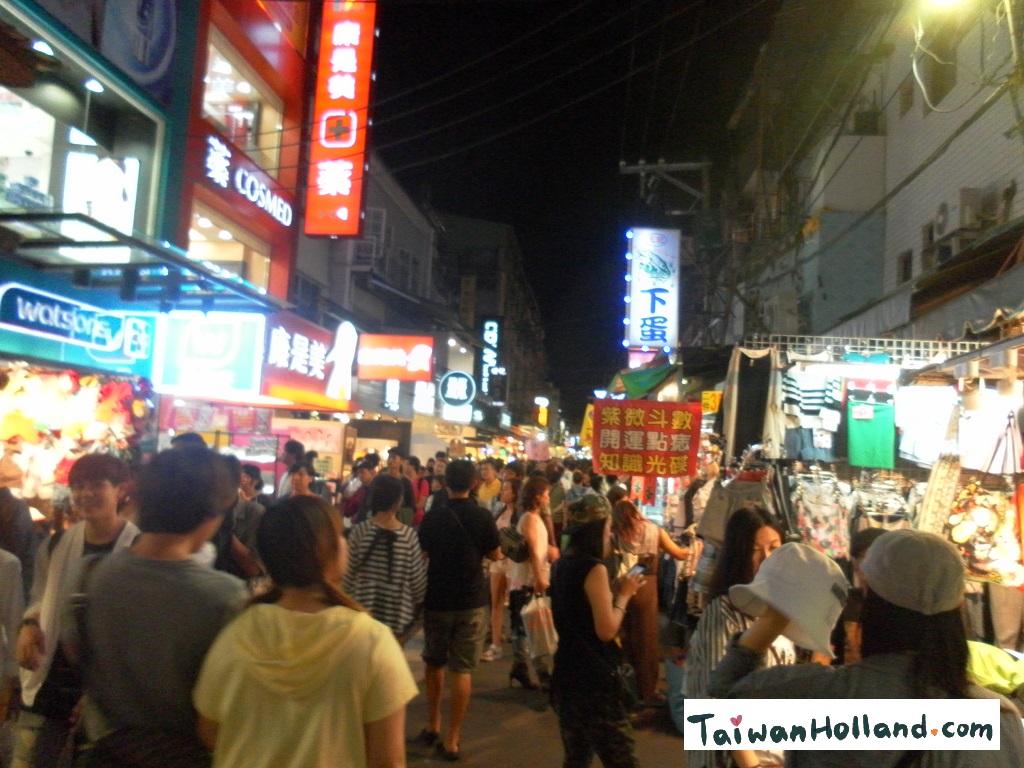 11. Bitan Swan Boating
Bitan is a fun place next to the river where lots of Taipei people hang out. Among the things you can do at Bitan are taking a walk alongside the river. There are also many restaurants with river view where you can eat. You can pass the river by a hanging bridge which will light up with LED colors in the Night. Also you can go for a Swan peddling boat ride on the river. I would recommend going here late afternoon so you can enjoy both daylight and nite time.
12. Taipei city mall
Whether its a rainy day or you just want to have a look at the many small shops, get some food or go for a quick massage to make you feel relaxed. It all can be done at the underground Taipei City mall. This Massive underground mall is about 800m long and there are over 150 different shops. In the evening, when the shops start to close, local teenagers practice dance and music. The mall has many entrances and exits to the streets above so also is good to use on a rainy day to move around fast (as long as you don't get lost).
Taipei city mall is located underneath the Taipei Main station and from there it stretches both North and East bound.