OhBear! the Formosan black bear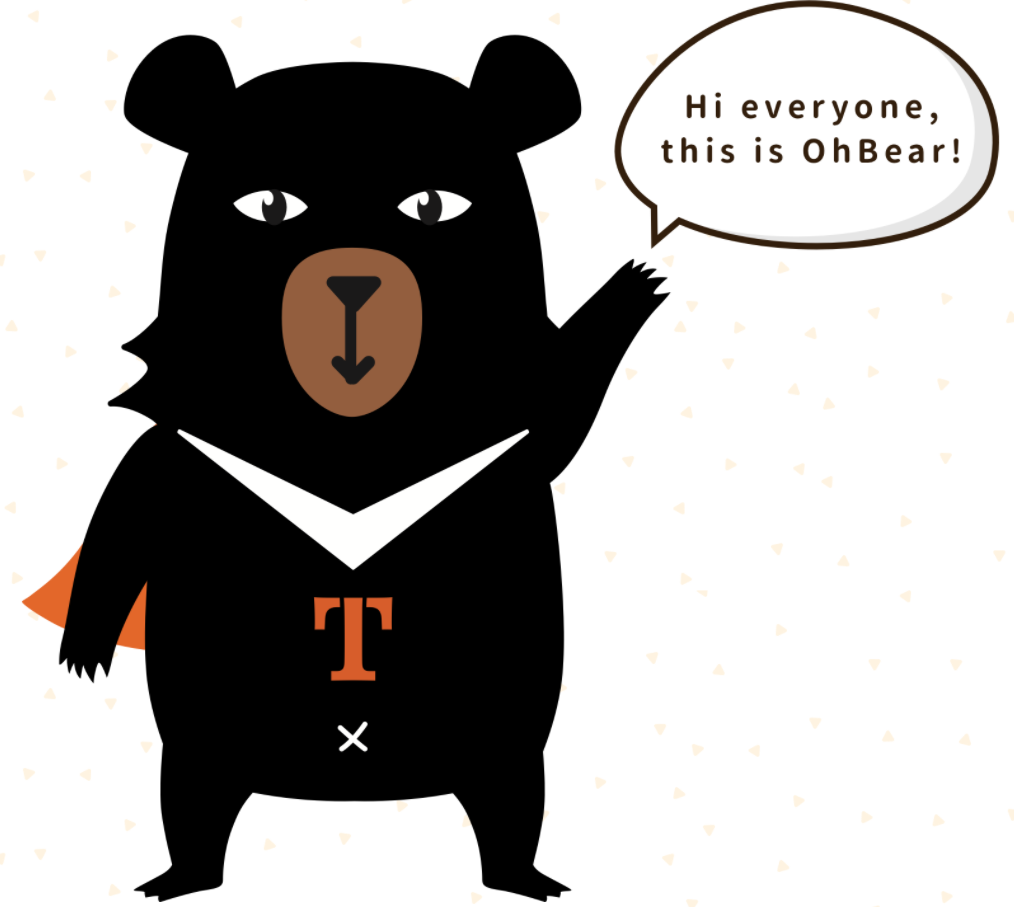 Hello! Meet OhBear! Since 2013 Taiwan tourism bureau is using the Formosan bear called OhBear! as mascot. It started out with some stickers on the widely used LINE app (asian whatsapp equivalent) but he has now become quite popular and he can be found on a variety of things such as post cards and toys. The mascot travels also to festivals and touristic events. You will probably see him on busses and trains too he is depicted in lots of places!
Oh Bear! Depicted on the front of a Taiwan Train.
So why the Formosan black bear? Well, it is really important for Taiwan to make tourism ecologically sustainable. In the past the environment and nature not always has been top priority but currently it is very important as it is realized that the beauty of the island nature should be preserved and also attracts many travelers. The Formosan black bear is an endangered species therefore it is good that it has become the Taiwan tourism mascot: To remind people that nature is vulnerable and ecologically sustainable tourism is important.
The Formosan black bear itself only lives on the island of Taiwan and it can be recognized by a white moon shape on its belly. It is a smaller bear species and can live up to 35 years. Since 1989 the species is listed as endangered animal and is protected by Taiwan preservation laws. Where it is thought of long time ago over 2000 bears lived on the island by now it is estimated only between 200-600 bears live in the wild. They live in the mountain forestry areas of Taiwan, which is luckily about 45% of Taiwan. Research showed that Formosan bears habitat consists of about half of it, spanning 23% of Taiwan. It is extremely rare to see one in the wild as they are shy animals. Since 1990 only around 1,017 sightings have been reported.
I personally hope in the future it goes better with this species and people are able to go on a guided tours and to see this animal in the wild. If you wish to support the conservation efforts for this beautiful animal then please visit the following website to find out more: https://www.taiwanbear.org.tw.
P.S. Did you know that Ohbear! Travels the world too as hot air balloon? In 2019 it was at Twente ballooning in Oldenzaal, Netherlands.