Taiwan and Holland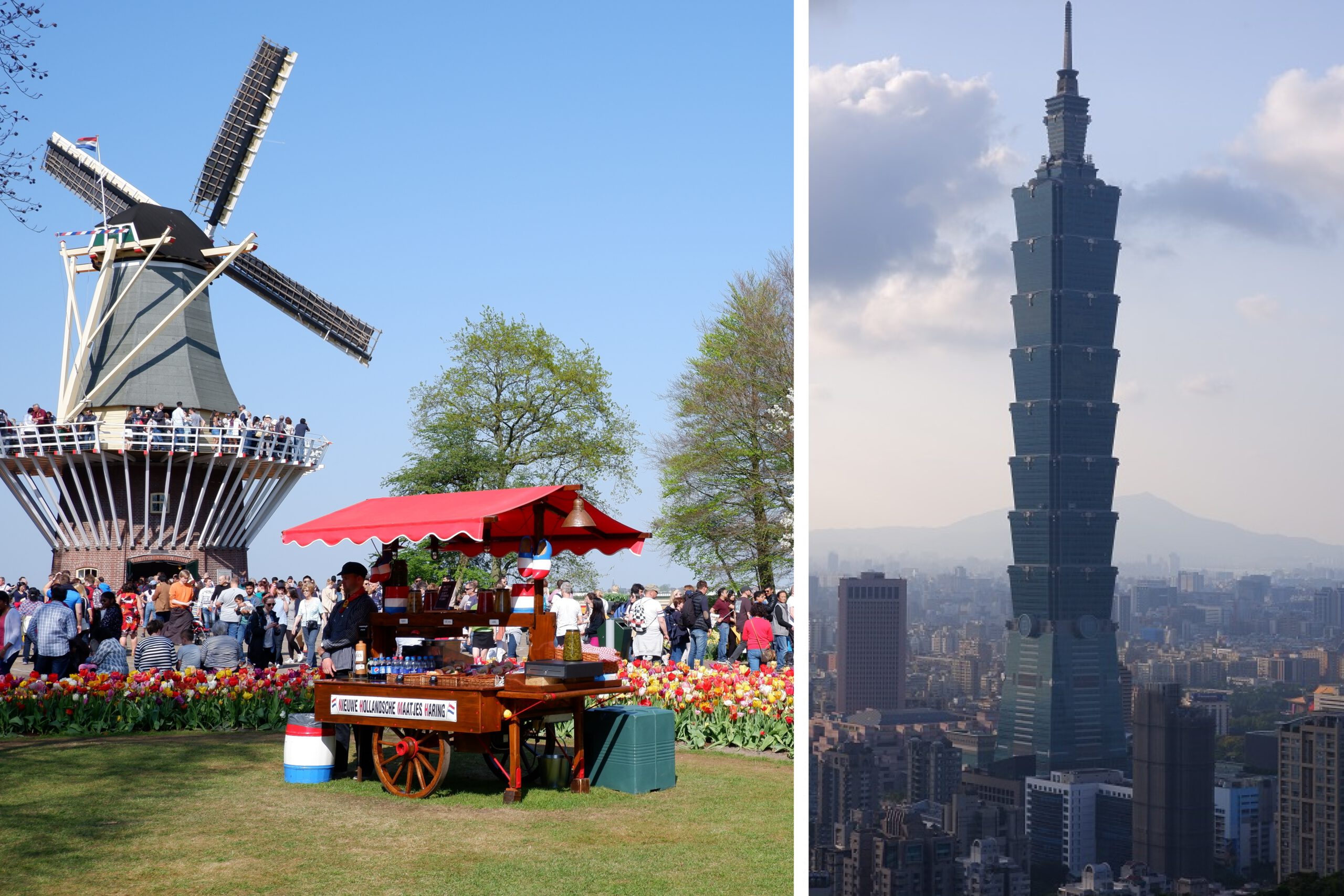 Taiwan and Holland, half the world apart. To be more exactly 9,531 km!
For the people who don't know much about each of these countries I would like to give you a short summary of the Netherlands and of Taiwan and their connection.
Holland or as its officially called: The Netherlands is a country in west-Europe. It current has 17.4 million Inhabitants. The used currency is euro. It is most famous for tulips, wooden shoes, dikes and windmills. Foods you definitely should try at the local Dutch market: Kibbeling, Herring, stroopwafel and poffertjes. Famous touristic attractions: Amsterdam Canals, Zaanse schans, Kinderdijk, Keukenhof and Giethoorn. Museums: van Gogh museum, Rijksmuseum, Rembrandt museum. Favorite sports ice skating and soccer.

Taiwan or as its officially called: Republic Of China is a country in Southeast Asia. It currently has 23,6 million Inhabitants. The used currency is New Taiwan Dollar (NTD). It is famous for Bubble tea, green mountains, temples, night markets and orchids! Foods you definitely should try are beef noodle soup, Xiaolongbao, oyster omelet, and stinky tofu. Famous touristic attractions: Taipei 101, Jiu fen old street, Taroko gorge, sun moon lake, Alishan mountain. Museums: National palace museum. Favorite sports baseball and basketball.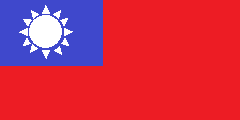 Historical connection Taiwan and Holland
Around 1624 the Dutch established a trade outpost and built Fort Zeelandia in Anping, in the southwest of Taiwan. Their intention was to have an outpost for trade between Japan, China and the Dutch East Indies. Soon they also started to sell deer skins and sugarcane from Taiwan. Under colonial rule many Han Chinese moved to Taiwan to work on the farms. In 1660 Dutch colonial rule was lifted as the Dutch were expelled from the island by Koxinga. Today Still the remains of Fort Zealandia and Fort Provintia can be visited in Tainan.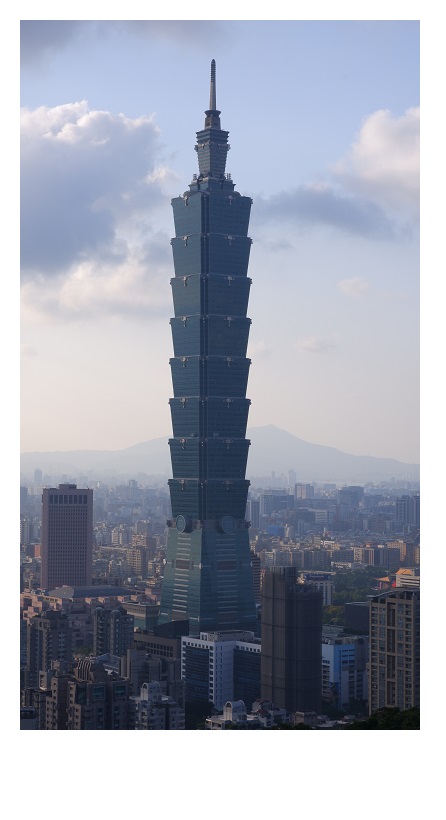 Modern connection Taiwan and Holland
Both Taiwan and the Netherlands are small but are high tech/ high services economies which are heavily export oriented. For Netherlands water management, and horticulture technology (e.g. the science and art of the development, sustainable production, and use of high-value, intensively cultivated food) are the most important export products. For Taiwan its the semiconductor industry (responsible for a about 35% of the Taiwanese exports.). No wonder that Holland is the 2nd largest European trading partner in Taiwan.
Both Taiwanese and Dutch people love biking! In Holland you will see bikes everywhere, it is the most used transportation device. Taiwan has a large bicycle industry in Holland the Taiwan brands GIANT and Trek are well known. Taiwan has the famous Taiwan Cycling Route No. 1. Which is a cycling roundtrip all around the island. Also it is possible to rent bikes at every Metro in Taipei making it easy to explore the city by bike. Be careful about the traffic though!

I know the Dutch are coffee drinkers, we drink a lot (seriously a lot) of coffee. Well, for all the Dutch people reading this, the Taiwanese do too! Almost every corner in Taipei has a coffee shop and its one of the best places to find yourself a good cup of coffee.
Another thing we have in common is the love for flowers. For the Dutch our national flower is the Tulip. Taiwan has embraced orchids! If your local store sells orchids, there is a big chance it came from Taiwan!
There are much more things to tell about Taiwan and Holland and they have much more in common. Let us know in the comments below which one you feel I should add! I can't wait to hear them!