Infrastructure Taiwan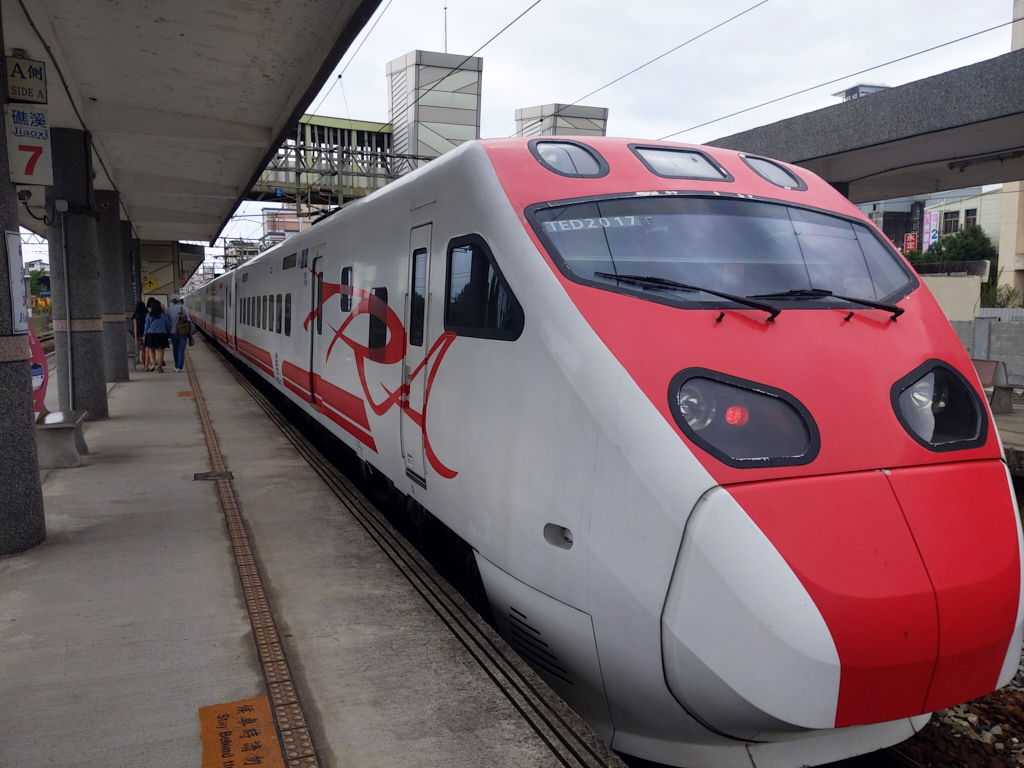 How is the infrastructure of Taiwan
Roads in Taiwan
In Taiwan there is about 20,000 km of highway roads in total. The biggest are the 3 north-to-south Freeways all located on the westside of the island. There are also 5 express ways from East-to-West which connects the eastcoast to the westcoast. Next to that there are 98 provincial highways both on the east- and westcoast as well as connecting east-to west.
There is an electronic toll collection system in place on the freeways. I would like to remind you that the use of motorcycles on the freeway is restricted.
Railways in Taiwan
Railway system in Taiwan is really good and tickets are cheap. I would definitely recommend to travel Taiwan by train over renting a car.
There are 3 types of Railway systems in Taiwan:
Regular train
High speed railway
Metro systems
Regular railway system
There is about 1,065 kilometers of regular railway in Taiwan. Connecting a total of 228 stations. Every year around 232 million passengers use the train and over 7.7 million tons of freight is transported.
Taiwan conventional Railway is operated by one company: the Taiwan Railway Administration (TRA). This company operates both passenger as well as freight service.
Link to: TRA Website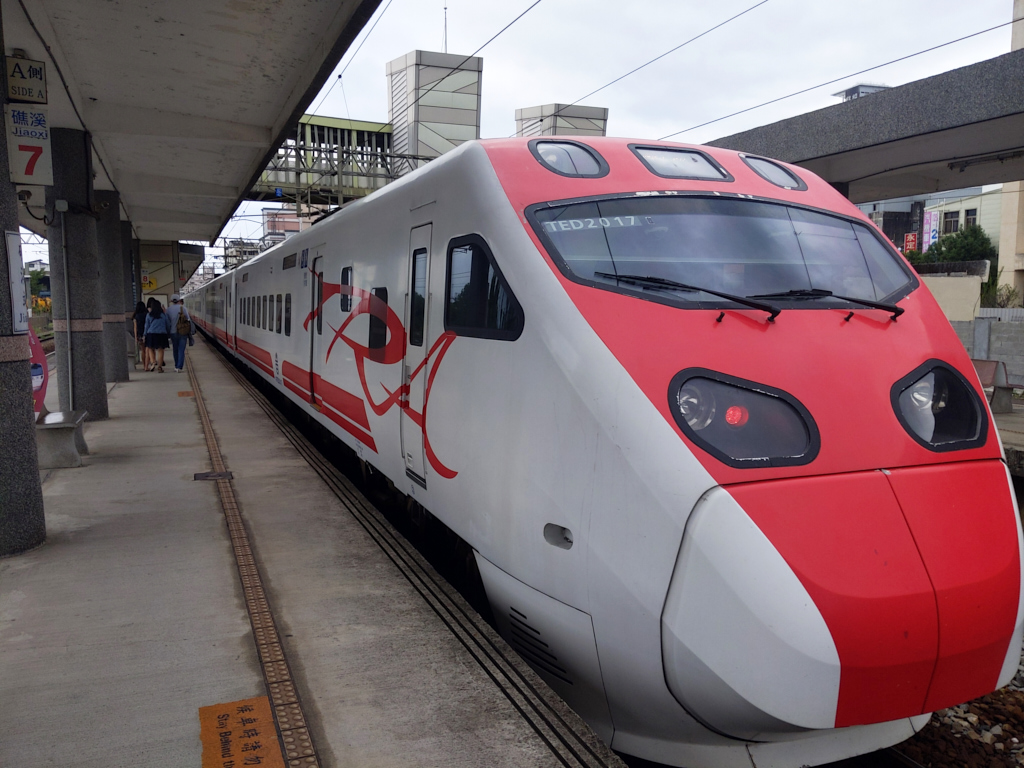 High speed railway system
The highspeed railway is a 350km rails from Taipei in the north to Kaohsiung in the south. Taiwan highspeed Rail corporation services the lineand on average 166,000 passengers a day make use of it. You can travel Taiwan in just a couple of hours as its trains can reach speeds up to 300km/h at some ports of the track.
The high speed rail in Taiwan passes the following 12 stations/city's:
Nangang
Taipei
Banqiao
Taoyuan
Hsinchu
Miaoli
Taichung
Changhua
Yunlin
CHiayi
Tainan
zuoying
link to: THRC website
Metro systems
There are 5 cities in Taiwan which have Metro systems:
Taipei Metro

Taoyuan

Kaohsiung
Taichung
New Taipei (no metro but has a light rail line)
The largest system lies in Taipei with about 146 km of metro lines spread over 6 lines and 119 stations. It brings everyday 2 million people to their destination. The Newest (purple)-line opened in March 2017 and runs from Taipei main station to Taoyuan airport.
2nd largest, with a total of 43km, is the Kaohsiung metro which has 2 metro lines and a light rail. Totally transporting 176,000 people a day.
Link to: Taipei metro map
Link to: Kaohsiung metro map
Link to: Taoyuan metro map
Link to: Taichung Metro map
Airports in Taiwan
The times I traveled to Taiwan (from Europe) I always arrived at Taoyuan International Airport. From there you can easily take the bus or the metro towards Taipei.
Taiwan has 4 international airports and 13 smaller domestic airports. Most of the smaller airports are in use as connection between the main island of Taiwan and the smaller islands but some of also do shorter international flights.

In total Taiwan's airports connect to 32 different countries and around 150 cities worldwide. (Pre-covid) around 72 Million passenger pass through Taiwan's airports yearly.
List of airports Taiwan
International airports:
Taoyuan International Airport
Taipei Songshan Airport
Kaohsiung International Airport
Taichung International Airport
Domestic airports:
Main island airports:
Taitung airport
Tainan airport

Chiayi Airport

Hualien airport

Hengchun airport
Island airports:
Penghu airport
Kinmen airport
Matsu Nangan Airport
Matsu Beigan airport
Lanyu Airport
Lyudao Airport

Qimei Airport

Wang'an airport
Sources
Ministry of Transportation and communications R.O.C. [1], eng.taiwan.net.tw [2]