Guide to The Dutch Heide (heather)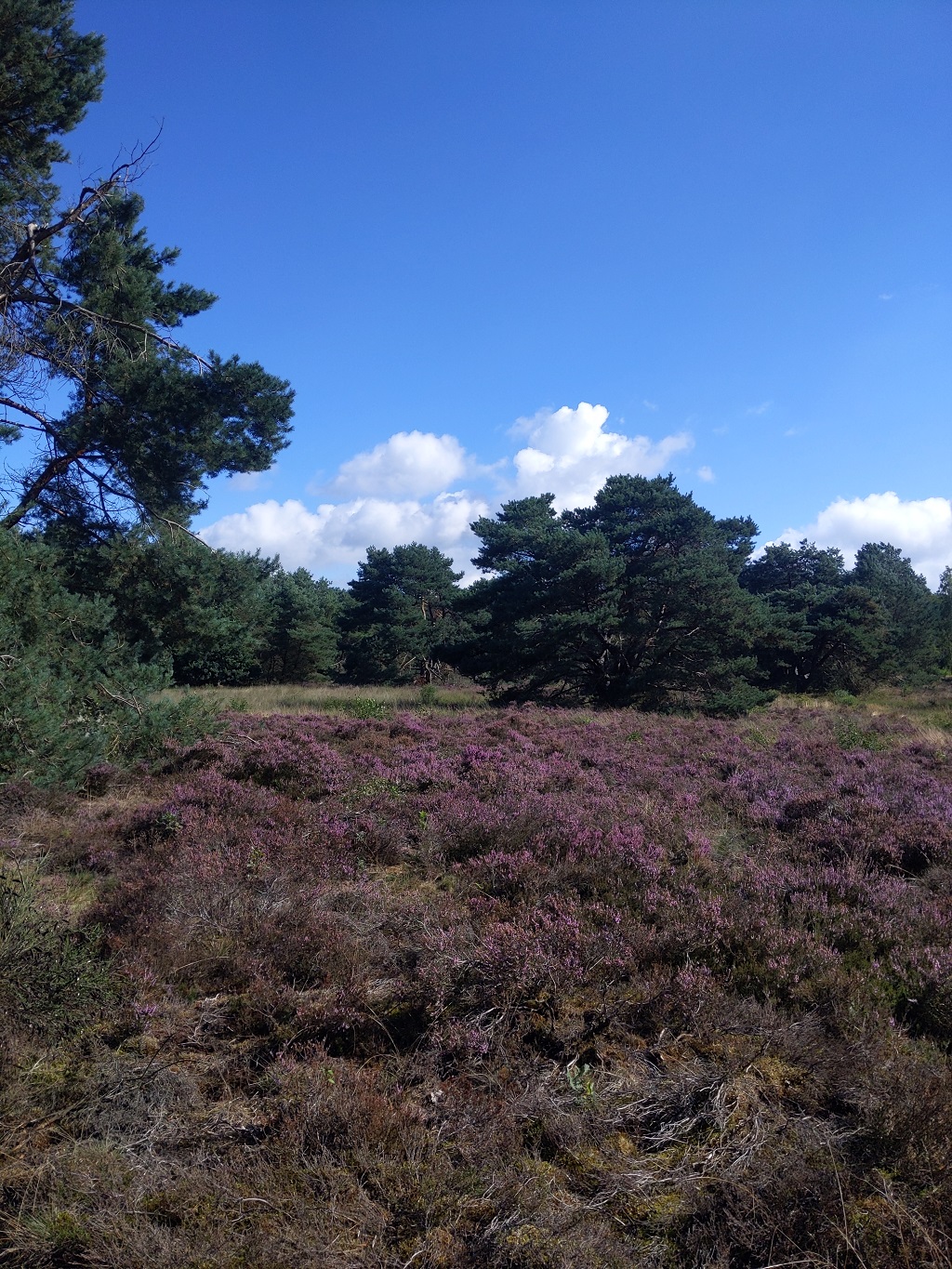 Every year in August an amazing natural event happens when during two weeks the Dutch Heide (English: Heather) starts to flower and the Heide turns into a purple see of flowers. I always thoroughly enjoy this so I make sure I plan (a couple) of weekends unscheduled so I can go and enjoy it. It is quite difficult to time this as the flowering of the Heide is very much depending on the weather.
Every year I try to go to a different Heide and most of the time I will plan and do a hiking trail. Last year I went to National park Dwingelderveld and Sallandse heuvelrug. This year I plan to go to the Veluwe.
*** update 15/08/2022 *** THE HEIDE IS FLOWERING.
Although the drought and heat has some effect on the heather. The colors can be less vivid. Nevertheless it is very worth while to go have a look. The Heather is at its best early morning especially when fog is covering the area. It is expected to flower until the end of august!
➡️swipe!➡️

The heather season is here! And I was lucky enough to have some spectacular light!

Have you been to to heather?

Are you going to photograph the heather? #heide #Netherlands #heather #landscapes #photo pic.twitter.com/h8AlJBbSuB

— Matthijs Bettman (@MatthijsBettman) August 15, 2022

Dutch Heide
What is Heide (e.g. heather)?
Heather is the name of the small bushes from the Heather-family. Heather grows in Netherlands, Belgium and other seaside countries in Western Europe. It likes a sea climate with not to hot summers and not too cold winters. Typical it grows on sandy (dryer) grounds.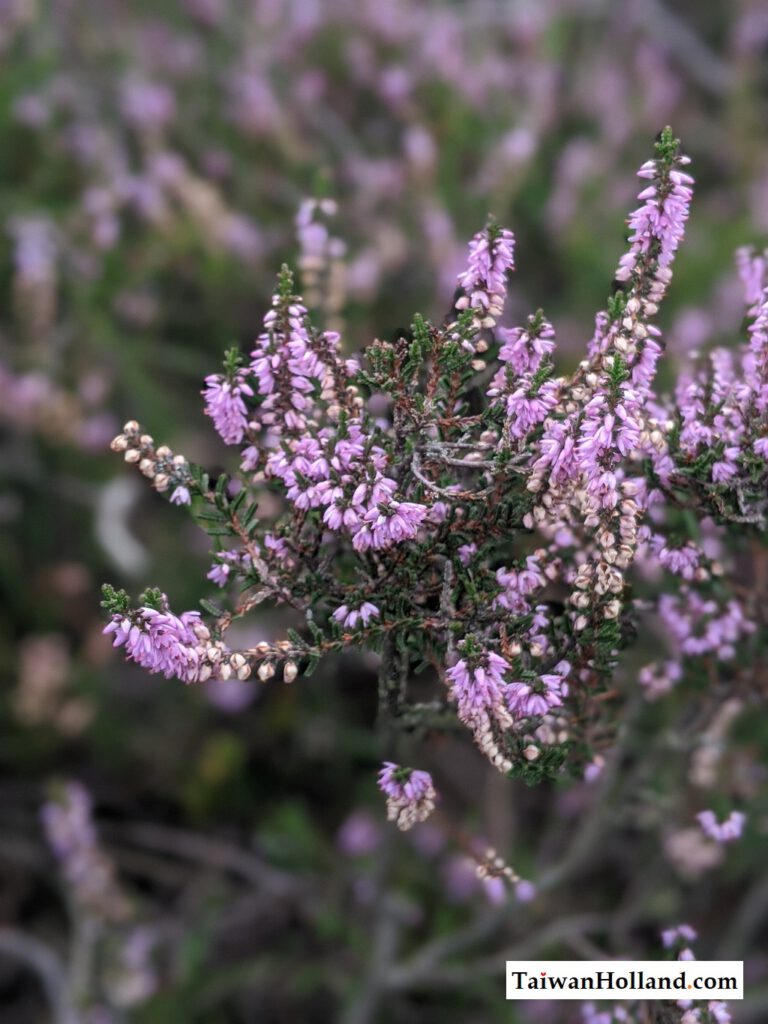 What is so special about the Dutch Heide?
The fact that it is only flowering for about two or three weeks a year and you need to time it perfectly for seeing it at its peak makes the Heide so special. When the Heide is done flowering the flowers turn grey as you can see on the photo above. Downside of this is that when you look or take a photo you the colors will look a bit bland. It is extremely hard to predict and then (if you want to take pictures) you also need good weather.
However that said, It is also something to look forward to do every year in the month of August.
When does the Heide flower?
Normally the Heide flowers around mid August until early September. However depending the weather this can be a few weeks earlier or later.
Is the Heide flowering now?
As of today August 14 (2021) the flowering of the Heide just started. Due to the cold and wet summer the Heide flowers relatively late. However it is expected this year the flowers will be extra vivid due to plenty of rain. If you wish to see the Heide you should plan to go in the next few weeks.
Tips for taking photos of the Heide.
Tip (1): The best time to take photos is early morning or in the evening during sunset. However at most National parks it is not allowed to be after sunset so I would suggest early morning. In the morning there is a chance you can take morning fog on photo and also the sunrise gives a nice light to your pictures. Another benefit is that there are not many people on the Heide yet and you still have chance to see wild animals.
Tip (2): Whether you go early or If you go later on a day take into account the sun position when choosing a trail to hike. Light composition can make or break a photo.
Tip (3): Take the right gear. I would suggest to take a (lightweight) tripod. So the pictures are sharp. Personally I always have a normal lens and a zoom lens with me (for wildlife) pictures. Also with a tripod you can make perfect time-lapse photos during which you can have a look around and enjoy the area.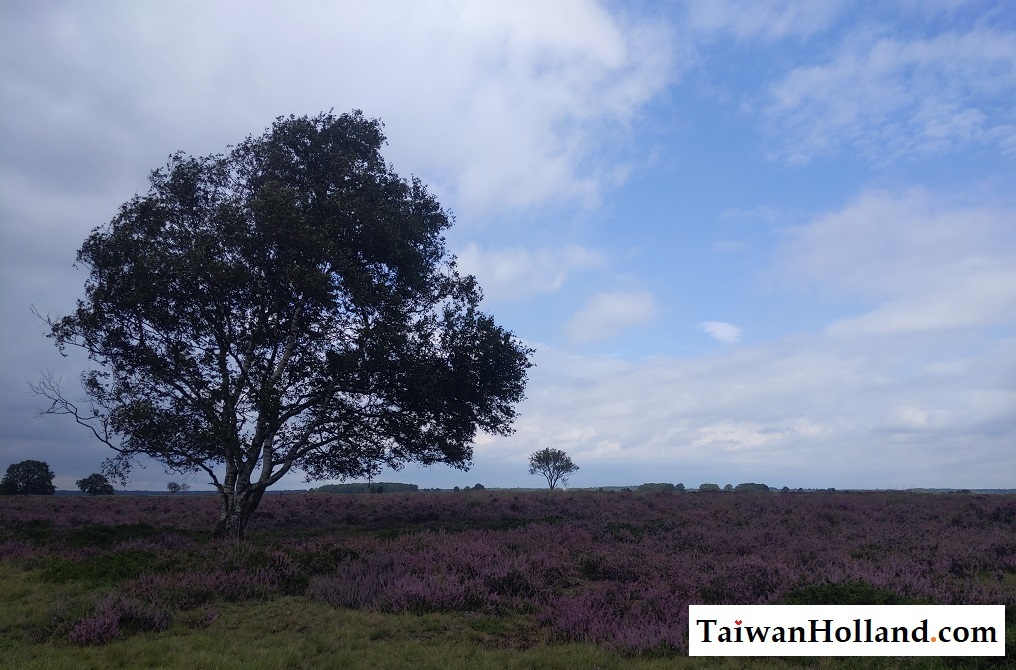 Where to see Heide in the Netherlands?
There are multiple National areas where Heide grows. I would like to give you some suggestions, in random order, where you could go. Most
Drenthe, National park Dwingelderveld
In the northeast of the Netherlands, in the province of Drenthe lies National park Dwingelderveld. Like most National parks you enter the park at the visitor center where you can learn all about the area. There is a watching tower and a sheep farm. (they let the sheep roam freely at the Heide.)
As last year (2020) was a hot year the Heide looked not so vivid as normally. However it was still fun to have a look.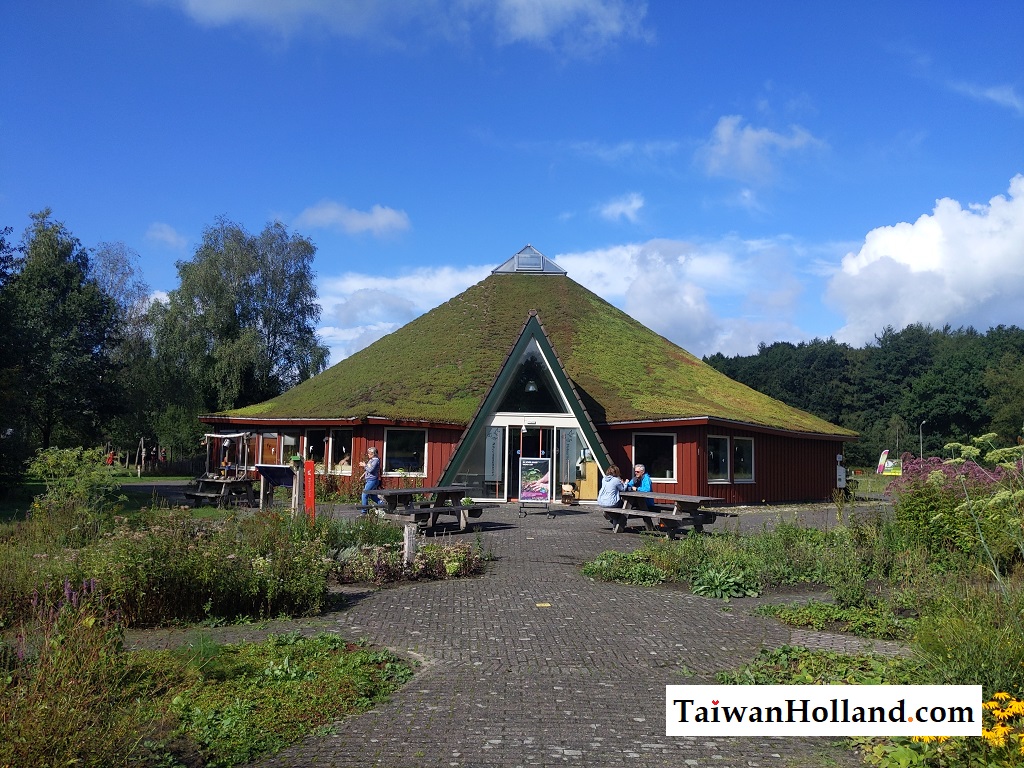 Gelderland, National park Veluwezoom, de hoge veluwe, deelewoud, Eder Heide
In Central Netherlands lies National park Veluwezoom. National park de Hoge Veluwe and also the Eder Heide. All together they form the biggest Heide area of the Netherlands. Most of the movies about the beautiful Heide are made here as you well feel like walking in a purple wonderland when you go here when de Heide flowers.
Like most Heide areas there are sheep herders active in the areas. The sheep eat the vegetation so the Heide areas stay open.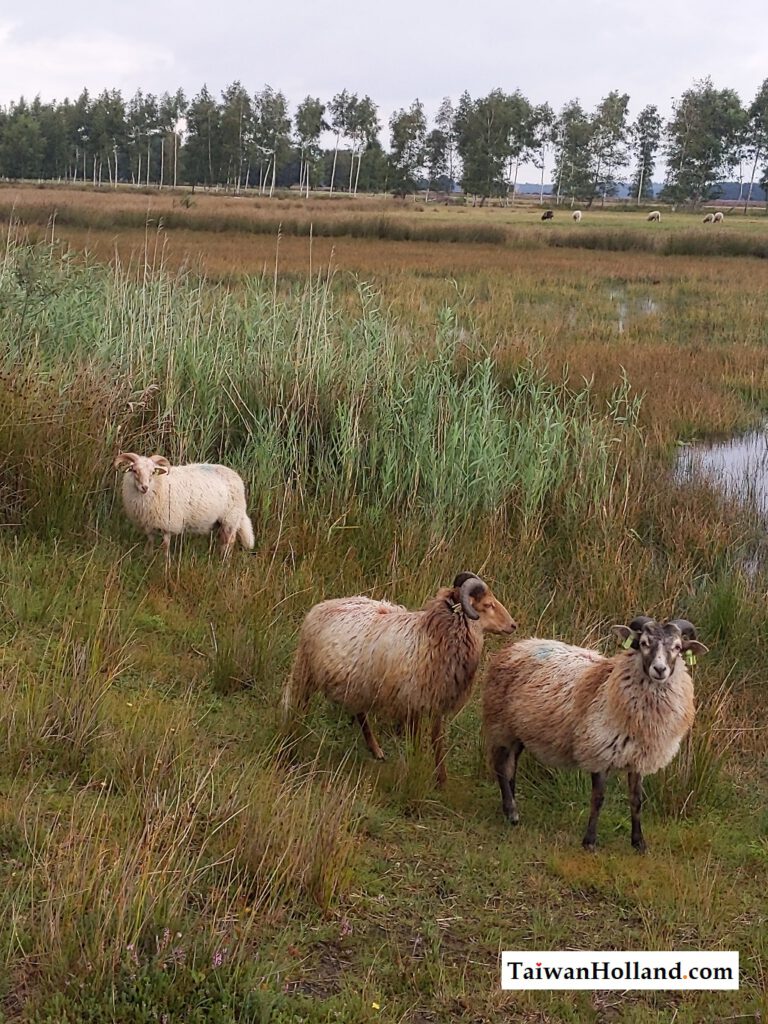 Overijssel, Sallandse Heuvelrug
This year (2021) I will go to this area. I am planning to take a so called "NS-walk' whereby you walk from one train station to another train station. This route passes forests, Hills and Heide. I can't wait to show you the photos!
Here you can find a map of the route to walk if you would like to do the NS walk.
Noord Brabant, Loonse en Drunense Duinen
In the southern province of Brabant, just above Tilburg and southwest of Den Bosch is National park Loonse en Drunense Duinen. Although it also has many sandy areas (dunes) there also grows quite some Heide and it is a perfect place to watch Heide if you live in southern Netherlands.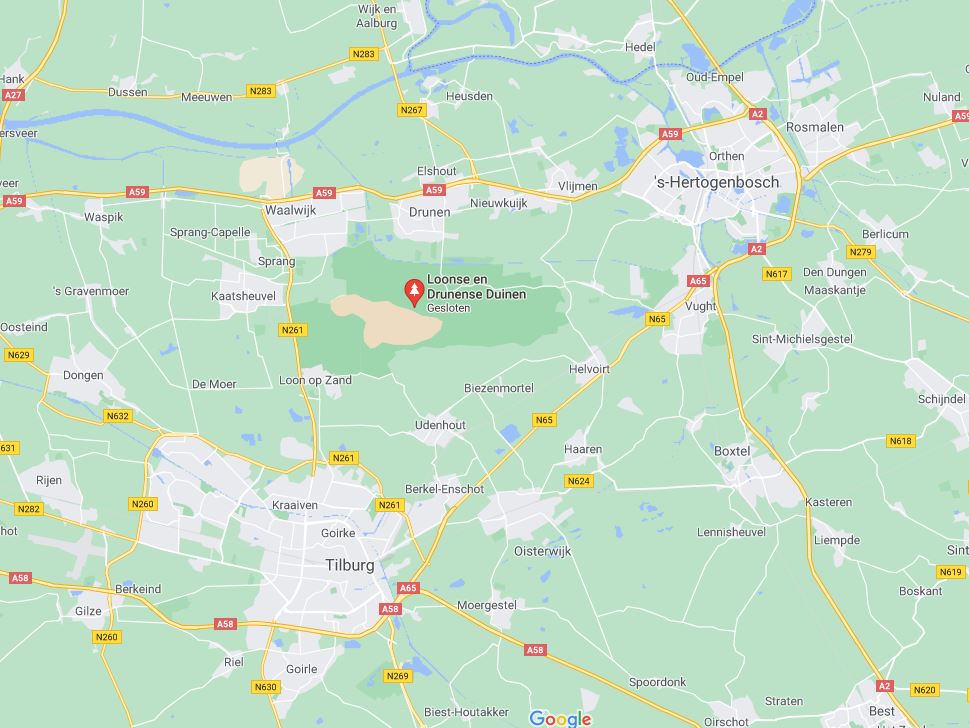 Limburg, Brunssummerheide
In the most southern Province of the Netherlands Limburg you can find the Brunssumerheide. The area has good hiking areas with both Heide and Coniferous forests. This variation in Nature makes it a great location to find Dutch wildlife. There are plenty of hiking trails and also some wildlife watching towers.
Closest train station is Heerlen.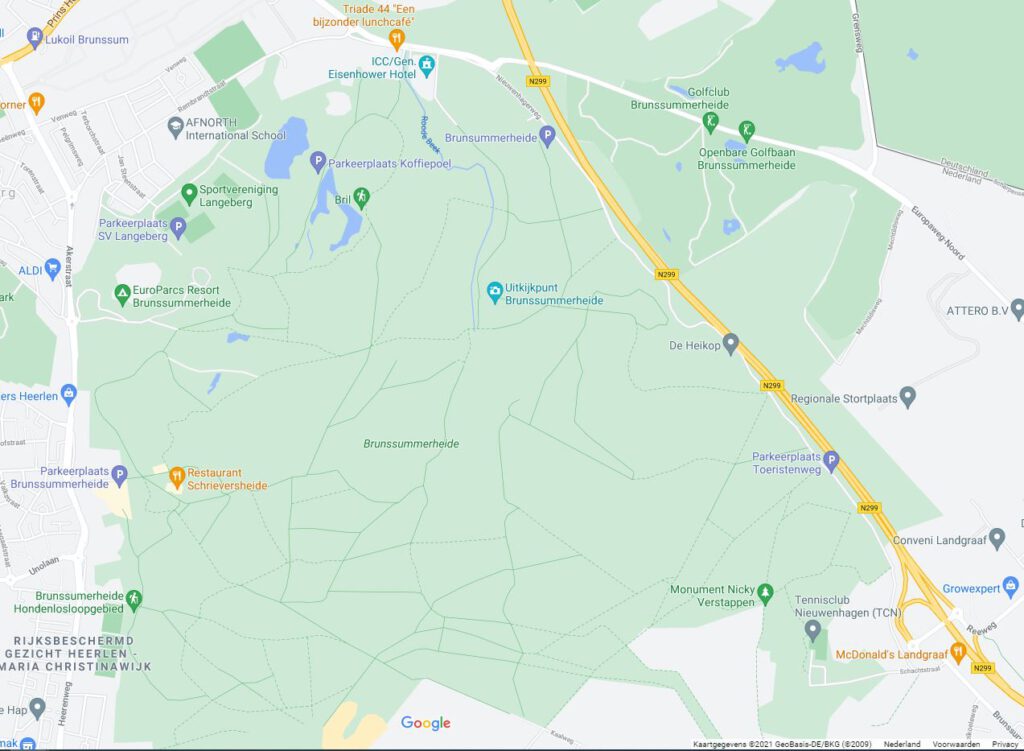 Guided tours Dutch Heide (and other excursions in and around nature)
If you would like to go on a guided tour in the National parks then I would like to suggest you to sign up on one of the many excursion the organization of natuurmonumenten organizes. Together with over 4000 volunteers this organization helps to maintain and take care of our national parks and monuments.
A volunteer will show you (in a small group) and for a small fee the most beautiful places and can tell you all about the park you are visiting.
Click here for an agenda for upcoming excursions.
Hope you like some of my suggestions and have fun visitng the Dutch Heide!